Archbishop Gomez to deliver Lenten message at Ash Wednesday Mass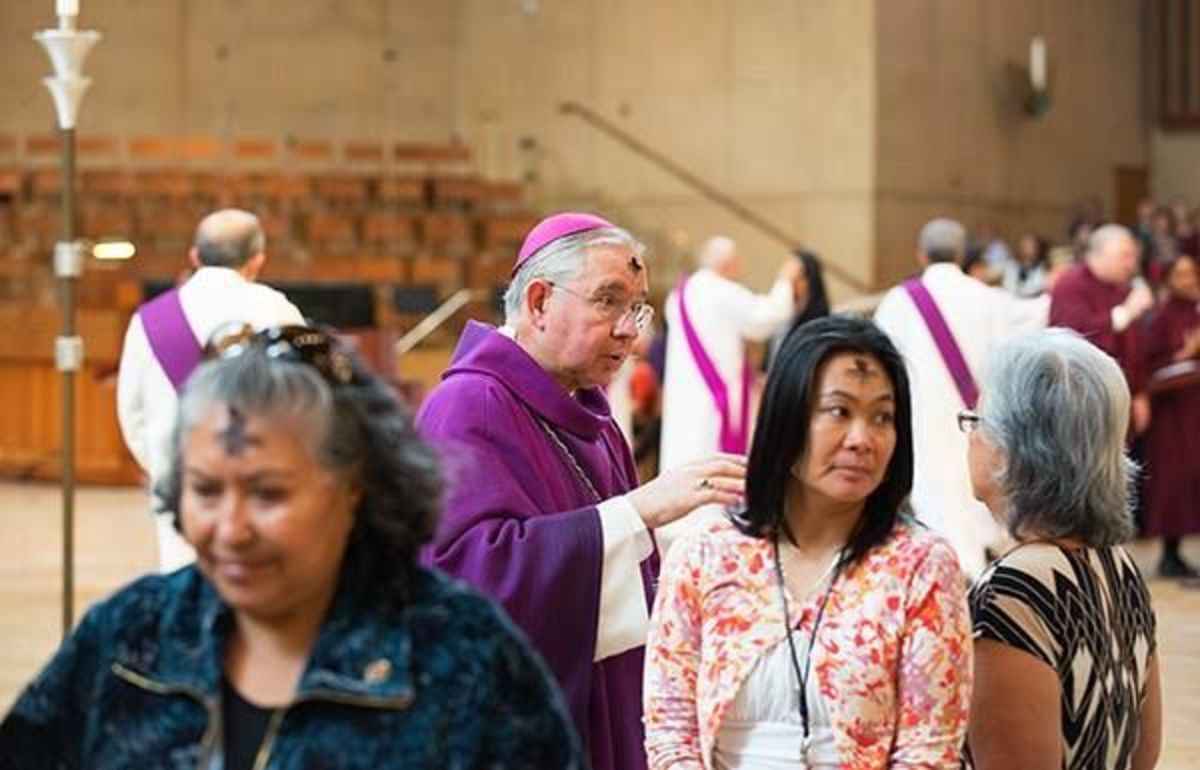 Archbishop José H. Gomez will celebrate Ash Wednesday Mass on February 14 at noon (12 p.m.) at the Cathedral of Our Lady of the Angels, 555 W. Temple St., in downtown Los Angeles.
Ash Wednesday marks the first day of Lent, a season of penance, reflection, and fasting, which prepares us for Christ's Resurrection on Easter Sunday.
On Ash Wednesday, ashes are blessed and applied to the foreheads of the faithful as a sign of penance. As the ashes are applied to each individual's forehead, they are told: "Turn from sin and live the Gospel."
"We are invited on Ash Wednesday to remember our mortality," said Archbishop Gomez. "We are invited to remember that we are only here on this earth for just a little while and then we are gone. We are dust. And to dust we will return. So it is an invitation to truly live as God wants us to live — with joy and love and trying to grow in holiness and share God's mercy and compassion to others. I pray that these 40 days will be a beautiful time of prayer and renewal for the whole family of God here in Los Angeles."
A full schedule of Ash Wednesday services at the Cathedral can be found on the cathedral's website.
The noon Mass will be livestreamed. Click here to watch.
---
Read the latest local and global Catholic News.
Sign up for our newsletter.
---