Archbishop Gomez gives invocation for L.A. County Supervisor Mark Ridley-Thomas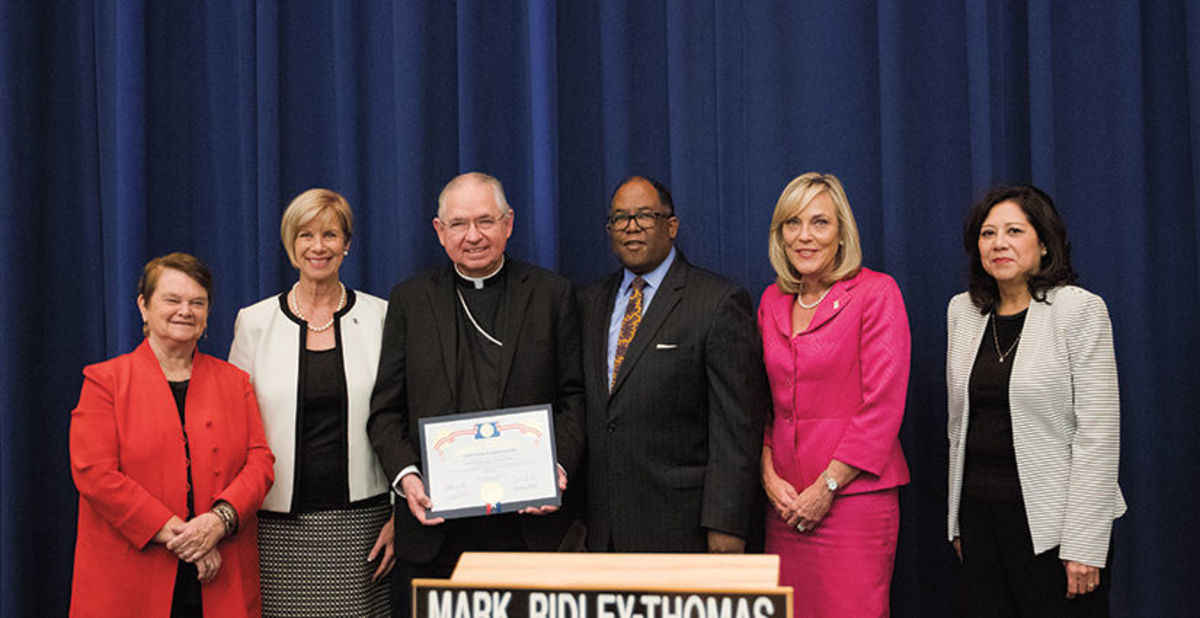 Archbishop José H. Gomez was invited to give the invocation at the swearing in of Mark Ridley-Thomas as chairman of the board of the Los Angeles County Board of Supervisors Dec. 6. The archbishop is pictured with city council members (from left) Sheila Kuehl, Janice Hahn, Ridley-Thomas, Kathryn Barger and Hilda L. Solis.
---
Read the latest local and global Catholic News.
Sign up for our newsletter.
---