Chris Singleton, 22, is a dynamic public speaker. He laughs, saying that he gets it from his mom, a speech therapist, who was quick to correct his enunciation and resonance. Public speaking is his second career after retiring from pro baseball, for which he again gives credit to his mom. She was a college athlete and instilled in him a drive to excel.
His mother, Sharonda Coleman-Singleton, and her legacy are important, he said, which made him initially hesitant about working with filmmakers on the documentary "Emanuel."
"Obviously, going into something like that you are nervous because you want your mom's legacy and the other family members' legacy to be portrayed a certain way," Singleton said over the phone.
He's talking about the legacy of the nine church members of Emanuel AME Church, who were gunned down by a 21-year-old white supremacist during Bible study on June 17, 2015.
After sitting down with director Brian Ivie ("The Drop Box"), Singleton knew he could trust Ivie's team. "It was a super comfortable experience," he said. "We sat down and we talked about it, and I said, they are genuine people. They really want to help out."
When he saw the final cut, he knew that his trust had been rewarded. "I think they did a phenomenal job with it. I'm very pleased."
"Emanuel" will be in theaters for two nights only on June 17 and 19 — marking the fourth anniversary of the tragedy — with all proceeds from the documentary going to the victims' families and survivors. The documentary from executive producers NBA player Stephen Curry and actress Viola Davis gives family members the opportunity to honor their loved ones.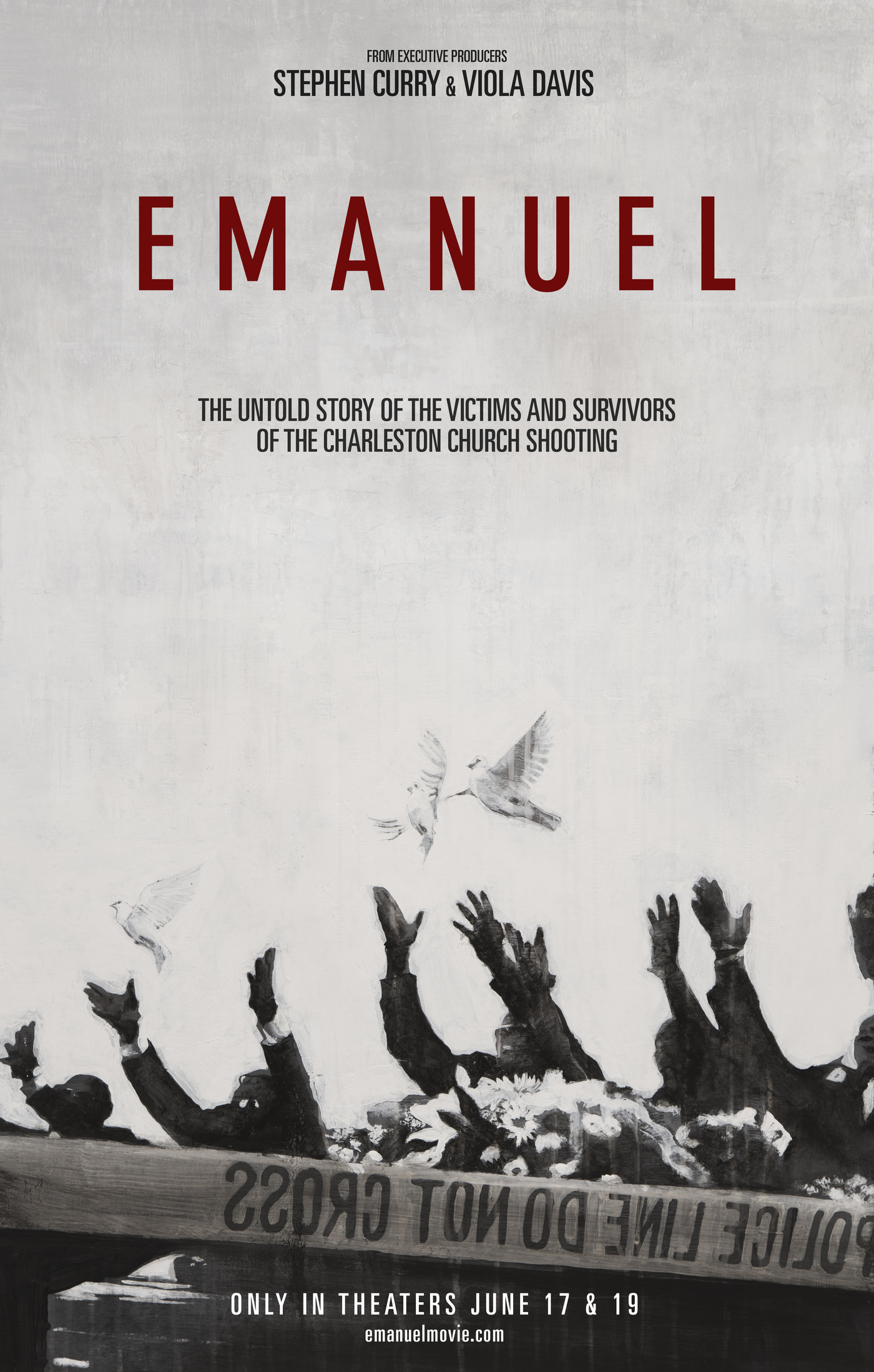 Ivie first heard about the shooting while on his honeymoon. The news showed family members speaking to the killer in court. It was only 48 hours after the tragedy, and they were forgiving the killer. "That was so powerful," Ivie said. "That was the most powerful thing that I have ever seen in my life. I remember thinking: I hope people don't forget about that part."
In raw interviews, family members recount the devastating tragedy while acknowledging the long history of fractured race relations in Charleston, South Carolina, the need for justice, and the power of forgiveness.
"I want people to see what the power of forgiveness can do," Singleton said when asked about the impact of the film. "So many people are holding a grudge from five, 10, 15 years ago, and I feel that when they see this film and they see how family members were able to forgive, I think that they'll find forgiveness in their heart."
Singleton, who was only 18 at the time of his mother's murder, was one of the first family members to forgive the shooter, telling the media gathered in Collins Park in his hometown, "We forgive."
Later, he told the media that the memory of his mother's faith and smile helped him choose love over hate. "I just think about her smile. She smiles 24/7. That's what I'm just thinking about to push me on and do stuff like this — just thinking about her smile."
Singleton explained the forgiving process. "I believe that forgiveness is first and foremost a choice," he said. "Once you make a choice that you want to forgive, then the feelings will come after that."
He acknowledged that it will take some people longer to make that choice to forgive, but he says not to wait for a feeling of forgiveness to make that choice.
"The feelings won't be there instantly for everyone, but the first initial choice can be instant. Everyone's grieving process is different, but I think everyone can make that first initial choice to forgive."
However, Singleton believes that his ability to forgive was only possible through God's grace. "I do believe that when I made the decision to forgive, I had his help in doing that," he said. "I think that God was using my life to help me lead people to forgiveness. Even to this day when I travel and I speak, I hear amazing stories."
Singleton has spread this message to 50 different schools with 35,000 students hearing this message of forgiveness. He has a blue checkmark by his name on Twitter with a profile picture proudly displaying his wife and toddler son.
One of his most recent Twitter posts is of a speech he gave to young grade-school students who enthusiastically listened to his dynamic talk. His caption reads: "My mother's life was taken away because of racism, but I promise to keep using my voice to put an end to it!"
He also has one more way of preserving his mother's legacy. "Her smile as well," he said, laughing. "Hopefully, I can keep that smile going."
SPECIAL OFFER! 44 issues of Angelus for just $9.95! Get the finest in Catholic journalism with first-rate analysis of the events and trends shaping the Church and the world, plus practical advice from the world's best spiritual writers on prayer and Catholic living, along with great features about Catholic life in Los Angeles. Subscribe now!