The new movie "Instant Family" shines a remarkable light on the plight of children in foster care through the story of a suburban couple who experience an emotional roller coaster when they adopt three troubled siblings from the foster system.
Directed by Sean Anders from a screenplay he co-wrote with frequent collaborator John Morris (they wrote "We're the Millers" and the two "Daddy's Home" films together), the story is rooted in his real-life experiences adopting foster kids — and that personal connection gives the film an impressive emotional honesty along with a hearty sense of humor.
"For a long time, my wife and I thought we couldn't afford to have kids, but once I felt more secure in my career, we started to talk about it," said Anders in an interview with Angelus News.
"I thought I'm getting to the age where I'll be an old dad who can't throw a football when they're 15, so I said, 'Why not adopt a 5-year-old?' "
Anders and his wife ended up adopting a set of siblings through the foster care system, and, like the family portrayed in his film, experienced moments of regret at the beginning.
"As we figured things out, we became a family and realized it was the best decision we ever made," he said.
Starring Mark Wahlberg as a housing contractor named Pete who buys shoddy homes and flips them with his wife, Ellie (Rose Byrne), the film finds the couple realizing that they might want kids after years of denying it.
They decide to adopt, and Ellie begins exploring foster care websites in the hopes of making a genuine impact on a troubled life. As a perk, she thinks, she and Pete can skip the crying infant years.
Working through a pair of social workers — a by-the-books woman (Tig Notaro) and her sassy partner (Octavia Spencer) — they join a support group that's designed to teach them about the difficulties inherent to adopting foster kids. They then pick a pretty but feisty 15-year-old girl named Lizzy (Isabela Moner), only to find that she has a younger brother and sister whom she can't abandon.
Thus, the couple suddenly end up with three kids on their hands, and no idea what they're in for, on hilarious comedic levels and heartbreaking dramatic ones. Facing down skeptical family members, earning the love and trust of the kids, and encountering numerous misadventures along the way, the film is consistently engaging as both entertainment and a touching call to action for others to open their hearts and adopt more kids from the system.
Wahlberg has developed a truly winning persona as a dimwitted but kindhearted father figure in the two "Daddy's Home" films, and proves the third time with Anders and Morris is the charm here. A devout Catholic who overcame a hardscrabble childhood, the Boston native made this film a passion project.
Byrne continues her string of charming and funny roles in such films as "Juliet, Naked" and the two "Neighbors" films with Seth Rogen, bringing a winsome charm that is especially effective when she's striving to crack the emotional defenses of the three children. But the real discovery is Moner as Lizzy, displaying a vibrantly real emotional range that signals she could be a big star and major talent to watch.
Backed by an ace supporting cast of Oscar nominee Spencer ("The Help") as well as top comics Notaro, and Iliza Schlesinger as a single mom comically obsessed with adopting an athletic African-American boy, the film has depth in casting that goes well beyond most such films.
Despite the occasional use of foul language, the fact that "Instant Family" spotlights a positive Christian family with two serious and one good-naturedly comedic prayer scene as well as another positive Christian couple in the support group, is remarkable for a mainstream Hollywood movie in 2018.
"There's so much faith around adoption in general, and so many of the people that do so much good work are faith-based," said Anders.
"When you go to these classes you see everyone — couples who can't conceive or found their way there through church. We wanted [the main couple] Pete and Ellie to feel like the every-parents a little bit so they had influences of every couple we met with.
"With the other religious couple, we wanted to start them feeling like that kind of cute churchy couple, but as we went on we filled them out and had some more depth," he added.
"That's what happens when you first go through these support groups: the people in them seem like archetypes, but then you get to know each other because we're in it together and had respect for each other and have each other's backs."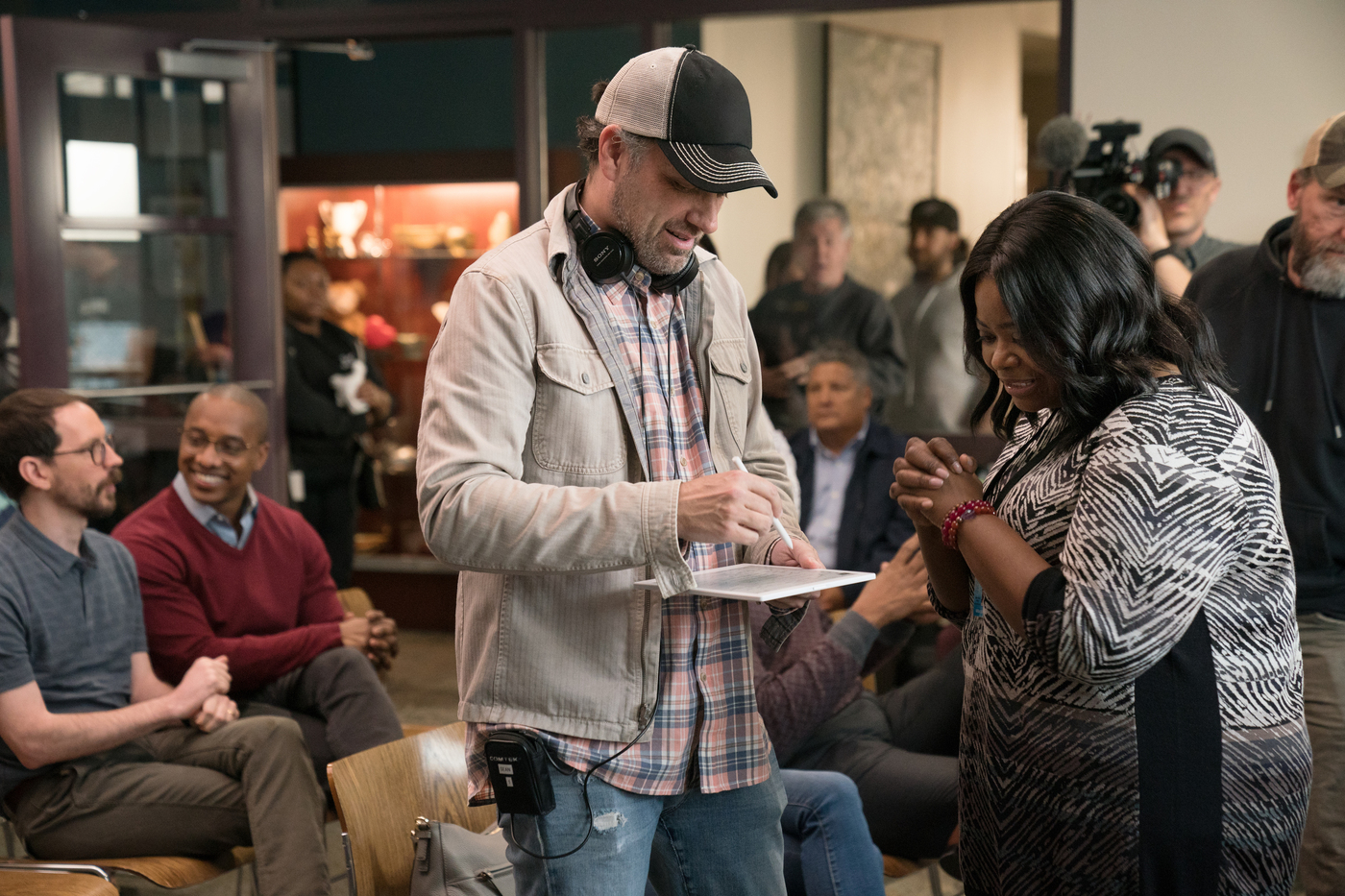 Put it all together and this is a family film that adults can enjoy as well, a film that can not only produce laughs but perhaps even save lives.
"I would love it if the movie would help people when they see the movie, would make them feel differently when they hear the words 'foster care,' because often dark, ugly images come to mind and get applied to kids," said Anders.
"It touches on the heartbreak and darkness but also the love and the hope, that people will walk away having a different idea of what foster care is and can be."
SPECIAL OFFER! 44 issues of Angelus for just $9.95! Get the finest in Catholic journalism with first-rate analysis of the events and trends shaping the Church and the world, plus the practical advice from the world's best spiritual writers on prayer and Catholic living, along with great features about Catholic life in Los Angeles. Subscribe now!