For Angelus contributor Dawn Eden Goldstein, the process of finding the Catholic faith took several conversions: from Judaism to agnosticism, from rock-and-roll to the rosary, and eventually, from Protestantism to Catholicism.
In her new book "Sunday Will Never Be The Same," Goldstein recounts her spiritual journey in detail in the form of a series of journal entries that capture her "feelings and reactions as they happened, in the present tense" during important moments of her spiritual history.
"I needed to show how God worked through my experiences — even through my ignorance, my mistakes, and my sins — to draw me into a closer relationship with him," Goldstein writes in the introduction to her book.
The following excerpt is taken from a critical period in her life. Goldstein works as a copy editor for the New York Post and has recently converted to Protestantism. After seeing a magazine ad for a "G.K. Chesterton Pilgrimage" to London, she returns to her favorite city in the world, with hopes of finding a Christian husband who shares her love of the legendary writer.
God, as this entry suggests, had other plans.
Sunday, August 8, 2004, 10:35 a.m.
All right. I've seen enough of this dreary, dark church with its cold Byzantine art. The Mass is getting into full swing and I really don't feel like sticking around for yet another boring service that I can't really be part of. I need air.
Outside now and down the steps. That's better.
The sun has yet to come out from behind the clouds. At least it's not raining. The neighborhood is unfamiliar but I have my London A to Z in my purse in case I get lost.
Why did we have to go to Westminster Cathedral? If we're going to go to a Westminster something-or-other, why couldn't it at least be Westminster Abbey, where all those famous people are buried? I know it's not Catholic, but it used to be.
It is now nine days since I arrived in England for the Chesterton pilgrimage. I still can't believe how naïve I was to assume it would be anything other than a celebration of Catholicism — or that there would be any other non-Catholics on the bus.
Although the tour has included Chesterton's former home, the makeshift Chesterton museum at Oxford, and a few other places relevant to his life, the vast majority of it has been visits to this church and that church, all of which are "ours" or "used to be ours."
Every day the bus stops at a church for daily Mass. And I went along every day but today, reading my book of Psalms while the others went up for Communion. Dale mentioned to me that I could go up for a blessing if I wanted, so I tried that once. It was okay.
I also tried to read the Psalms while the rest of the pilgrims recited the rosary each day on the bus. But between daily Mass and daily rosary, I went through all 150 of David's hymns in a week. So, as of yesterday, I decided instead to use the rosary time to read the newspaper and reapply my lipstick.
It looks now like it's going to rain at any moment. Good thing for me that there's so much construction in this neighborhood; the scaffolding may be unattractive but it will afford protection in a downpour. I knew I shouldn't have left my umbrella on the bus.
Feeling so lonely. I thought I would have Christian fellowship on this pilgrimage. Instead it's been isolating.
I shouldn't feel sorry for myself. It's wrong. My tourmates are sweet, kind, friendly people.
But I can't help it. I do feel lonely.
When I accepted Jesus, I thought that I would never again have to endure having a Christian lecture me on what I had to do to be saved. But practically every day on this trip a different person has taken me aside to try to win me over to Rome.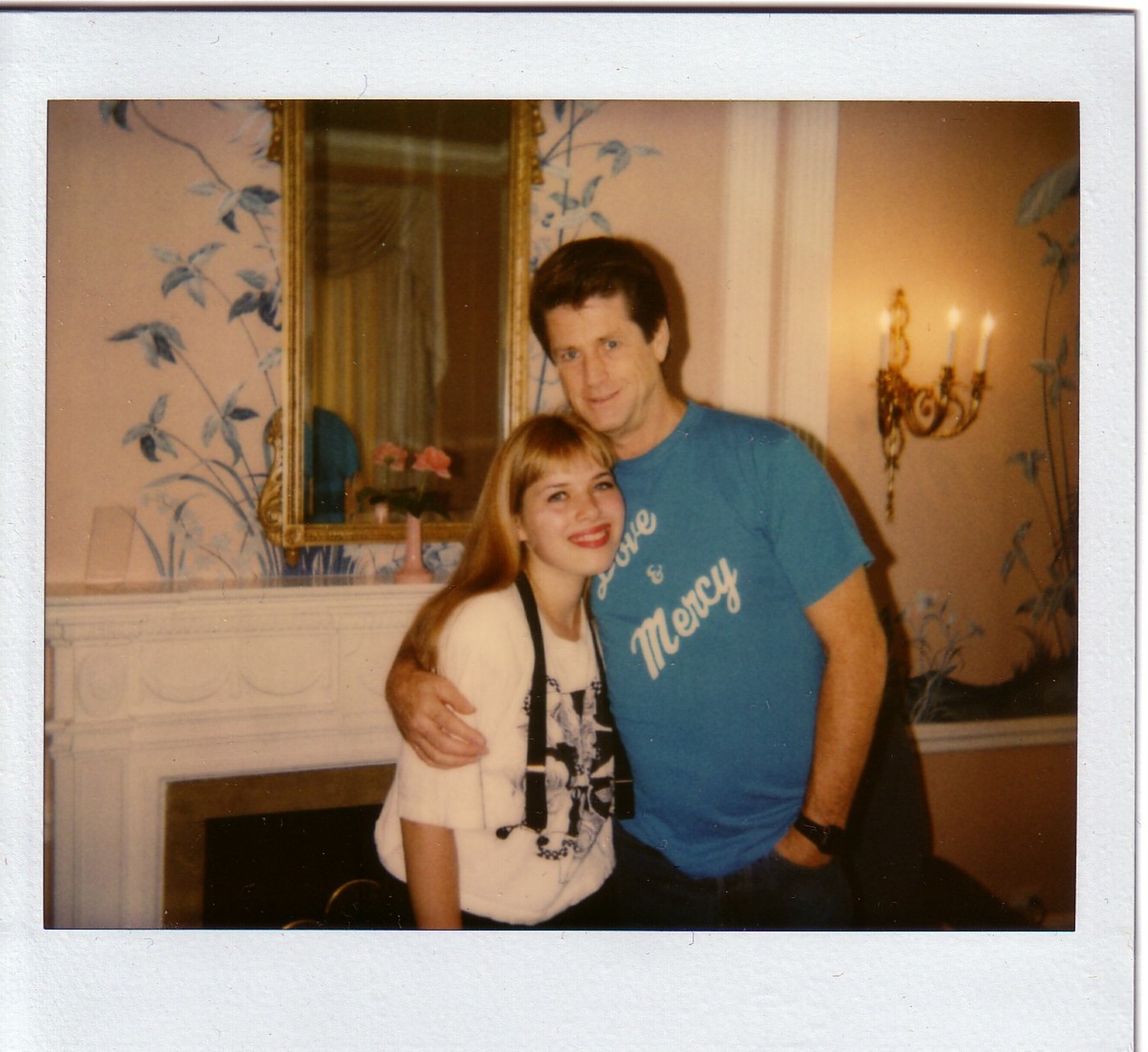 They try to do it in a friendly way. An Englishman who is helping lead the pilgrimage asked me kindly to tell him what was preventing me from becoming Catholic. I didn't feel like giving him the whole list of things the Catholic Church says or does that are unbiblical, so I focused on Mary. There's nothing in the Bible, I said, about praying to her or to anyone other than God.
Then, as happens so often in these conversations, my friendly conversation partner became a well-meaning but aggressive apologist. He first brought me to admit that I ask friends to pray for me. Yes, I said, seeing where he was going, but my friends aren't dead.
Well, he replied, isn't Mary in heaven? And wouldn't her prayers be more valuable because she is praying them in heaven rather than on earth?
But then it really makes no sense to pray to her, I said. If I am going to pray to someone in heaven, why not pray to God?
Then my antagonist changed tactics to focus on Mary's relationship to Jesus. "If you want something from your boss," he said, "you ask the boss's mother."
As I hear those words in my memory, I shudder in disgust. Is that what Catholics really believe? That the saints, even Jesus' mother, are some kind of favor bank in the sky? And that Jesus hears and answers prayers not according to his boundless love but rather according to nepotism? That the life of heaven imitates the sinfulness of earthly life, where one has to play politics to gain the boss's ear? If that's the true Catholic faith, then I want no part of it.
And that's not even what irks me most about my fellow pilgrims' efforts to convert me. The award for that goes to the tactic that several pilgrims have attempted, each unaware that others have already tried it and failed. They say, "You're Jewish! Have you ever heard of Edith Stein?"
As if the one thing that could convince me to become Catholic would be if I knew of a Jewish woman, someone just like me — not! — who converted and became a saint. As if I were simply a Jew who wanted to do whatever other Jews do, rather than someone who seeks the truth and cleaves to it. As if my baptism made no difference at all. As if I were on the road to perdition, whatever perdition is.
I'm not going to think about it. It just makes me mad, and I don't want to be mad. It's Sunday.
Walking faster now. There's the Apollo Victoria Theatre, with its huge orange-and-black sign advertising a stage version of Saturday Night Fever. Good thing I no longer depend on being a Sixties rock historian for income; pop culture has moved on to nostalgia for the decade of my childhood. Unbelievable. I'm only thirty-five and already I'm an oldie.
Check my watch; it's 10:50 already. I must have about thirty minutes more before the end of Mass. Must walk faster if I want to see more of the London streets, the streets I used to walk in search of vinyl records, vintage clothes, books, rock magazines, and the man I never found, the man who would love me.
Self-pity again. It's a repeat of how I felt at this time yesterday, when the bus drove into London. I had hoped we would visit the houses where Chesterton and his wife lived when they were young, or the school where he studied art, or the Fleet Street buildings where the newspapers he wrote for were based. But all I saw of Fleet Street was through the bus's windows, and instead of stopping at Chesterton's house, we stopped at the home of some nuns.
The convent was called Tyburn and the pilgrims were excited because it was known to have a chapel filled with  relics of the English martyrs. I had no desire to look at a collection of bones, so I opted to take a walk around as I am doing now. Except that there was nothing really to see except Hyde Park across the street, and I knew that walking around the green space would only make me wish I had a special man who would enjoy it with me.
So, after a walk around the block, I found myself on the steps of Tyburn with only my pocket Gideons New Testament/Psalms/Proverbs and my digital camera for company. And, as I sat down, a wave of loneliness hit me suddenly. I had that choked-up feeling that I used to get when I was suicidal. It was scary.
I managed to distract myself by taking some self-portraits with my camera. It was interesting to see how my face looked drained of both color and joy. Then I just talked to God for a while, telling him how awful I felt. And I wished I'd taken my full Bible off the bus, as I really needed to reread that passage from Jeremiah 29 about how God knows the plans he has for me.
That was yesterday. I thought I was past that loneliness. And now here I am, weaving my way briskly through the tourist-clogged sidewalks along Wilton Road, still with that same old feeling.
Dear God, I feel so sad. I don't want to feel sad, Lord. Please help me.
I'm not at church, Lord. I feel like I should be. At least, I should be somewhere with people who are praying on a Sunday. Please help me. Please help me find a place where I fit in. Please help me find a community that feels like home. Please send me the right man, in your time, Lord, according to your will.
I pause my prayer. It feels like a moment to be quiet and take in the experience of being lonely in London.
A feeling comes up inside me that I don't understand. It hurts but I feel somehow that it is better for me to hurt than not to feel the pain.
God is walking with me.
How can that be? If I really felt him with me, then I wouldn't feel so lonely.
But he is with me. He just is.