Call it the Angelus Awards — our reviewers weigh in with their Oscar picks and predictions
Most years leading up to the Academy Awards, one or perhaps two films will leap ahead of the pack as the far and away favorite to win Best Picture and establish a stranglehold on most of the other categories.
This Oscar season, however, feels quite a bit different. Yes, "Three Billboards Outside Ebbing, Missouri" and "The Shape of Water" have emerged as the two favorites, but their edge is slight.
Indeed, the powerhouse presence of films like "Get Out" and "Lady Bird" suggest that, outside of the four acting categories (each of which is a virtual lock), the March 4 Oscar broadcast won't need an envelope flub to stir up drama this year.
BEST PICTURE
MICHAEL WAHLE 
Should Win: "Get Out." Jordan Peele's groundbreaking horror-comedy wasn't just the most original film this year — it was also the one we truly needed.
This brilliant (and frequently hilarious) allegory comparing a young black man getting trapped at the family estate of his affluent white girlfriend, to the inherent struggles black men in America have faced for centuries, perfectly captured several of the ugly social anxieties with which our nation grapples.
Will Win: "Three Billboards Outside Ebbing, Missouri." Martin McDonagh's latest film is emotionally powerful and beautifully crafted. It took home the top prize for dramas at the Golden Globes and the BAFTAs.
It seems to be the film carrying the most momentum heading into the Oscars. Additionally, its premise involving a local police department's failure to solve the rape/murder of a young woman aligns nicely with contemporary society's #MeToo sentiments and cries for justice to be served.
Dark Horse: "The Shape of Water." The latest from visionary director Guillermo del Toro has become such a critical favorite that it may be more accurate to call "Three Billboards Outside Ebbing, Missouri" the white horse! Much like last year's smash hit musical "La La Land," "The Shape of Water" manages to tell a classic love story in a style uniquely its own. The other similarity with "La La Land"? It leads this year's field in overall nominations.
CARL KOZLOWSKI
Should Win: "Three Billboards Outside Ebbing, Missouri." Writer-director Martin McDonagh's brilliant take on an anguished mother who turns her small town upside down in her quest to find her daughter's killer, features three of the greatest performances this year (Frances McDormand, Woody Harrelson, Sam Rockwell) and perhaps ever, complementing a masterpiece of mood, emotion and redemption.
Will Win: "The Shape of Water." A truly original film that combines sweeping romance with a sci-fi thriller that provides edge-of-your-seat tension, it has more nominations than any film this year. That's usually a sign that a film's support base crosses a wide swath of Academy voters, and that nomination total is pretty much unstoppable.
Dark Horse: "Get Out." No other nomination this year was a bigger surprise than this one, as the Academy rarely recognizes thrillers, horror or comedies, and this one is a brilliant combination of all three. Combined with a timely race-relations message, this could be a surprise winner, but is mostly likely to earn its writer-director Jordan Peele the Best Original Screenplay honor.
BEST DIRECTOR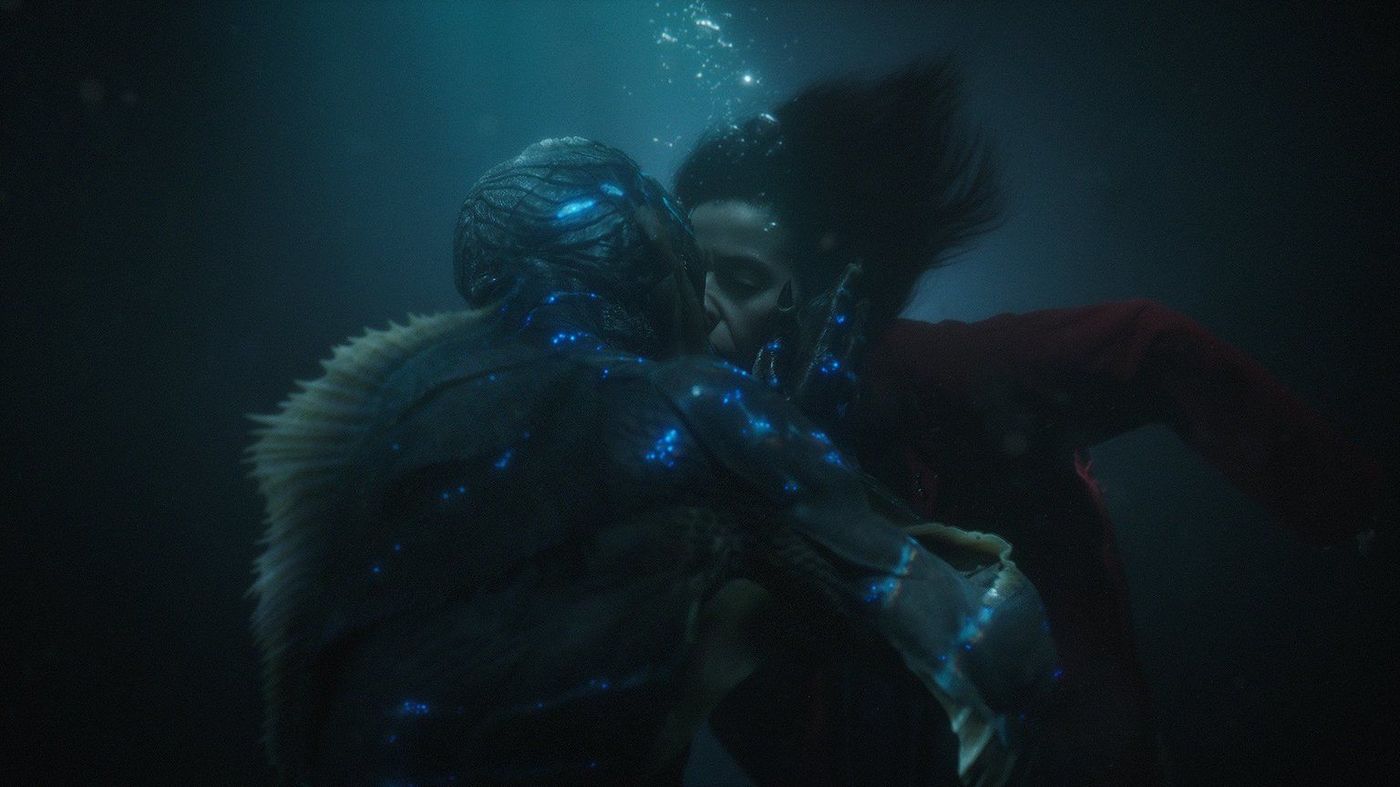 WAHLE 
Should Win: Guillermo del Toro ("The Shape of Water"). Del Toro's visually gorgeous masterpiece saw the acclaimed director deftly balance the film's warm love story with its tense caper plot and nuanced plea for acceptance of others, especially those who are different from you.
It's also worth noting that three of his actors (Sally Hawkins, Octavia Spencer and Richard Jenkins) are up for Oscars, making "The Shape of Water" one of only two films in the group to have three acting nominees ("Three Billboards Outside Ebbing, Missouri" being the other).
Will Win: Guillermo del Toro. He won the Directing prize at both the Golden Globes and the Critics' Choice Awards (at which "The Shape of Water" also snuck away with Best Picture). Add to the equation the fact that McDonagh was (curiously) snubbed in the category, and it seems like del Toro's path to the podium is pretty clear.
Dark Horse: Jordan Peele ("Get Out") and Greta Gerwig ("Lady Bird"). Peele's ability to build the tension in his unique film slowly and subtly made the film's heart-pounding final act truly terrifying and utterly satisfying. Gerwig, meanwhile, is just the fifth female to be nominated in the category.
In the contentious era of "#MeToo" and "#TimesUp," Academy voters may be eager to honor a woman for her work. But Gerwig's gender is far from being the only reason to give her the nod. Her film is a beautiful showcase of genuine slices of Americana stitched together with razor-sharp editing.
KOZLOWSKI
Should Win: Martin McDonagh ("Three Billboards Outside Ebbing, Missouri"). McDonagh accomplished the rare feat of directing three actors to nominations, yet was inexplicably left out of the nominations. So, out of the field that remains, Guillermo del Toro ("The Shape of Water") has the strongest chance since his movie was a masterful meld of multiple genres.
Will Win: Guillermo Del Toro ("The Shape of Water") has been a highly respected director for the past decade or so since "Pan's Labyrinth," and outdid himself here with a film that was richly entertaining on every level.
Dark Horse: Jordan Peele ("Get Out") came out of nowhere (aka "Comedy Central") to stun the world with his brilliantly calibrated mix of horror and humor, and adventurous voters may choose to give him the ultimate reward.
BEST ACTRESS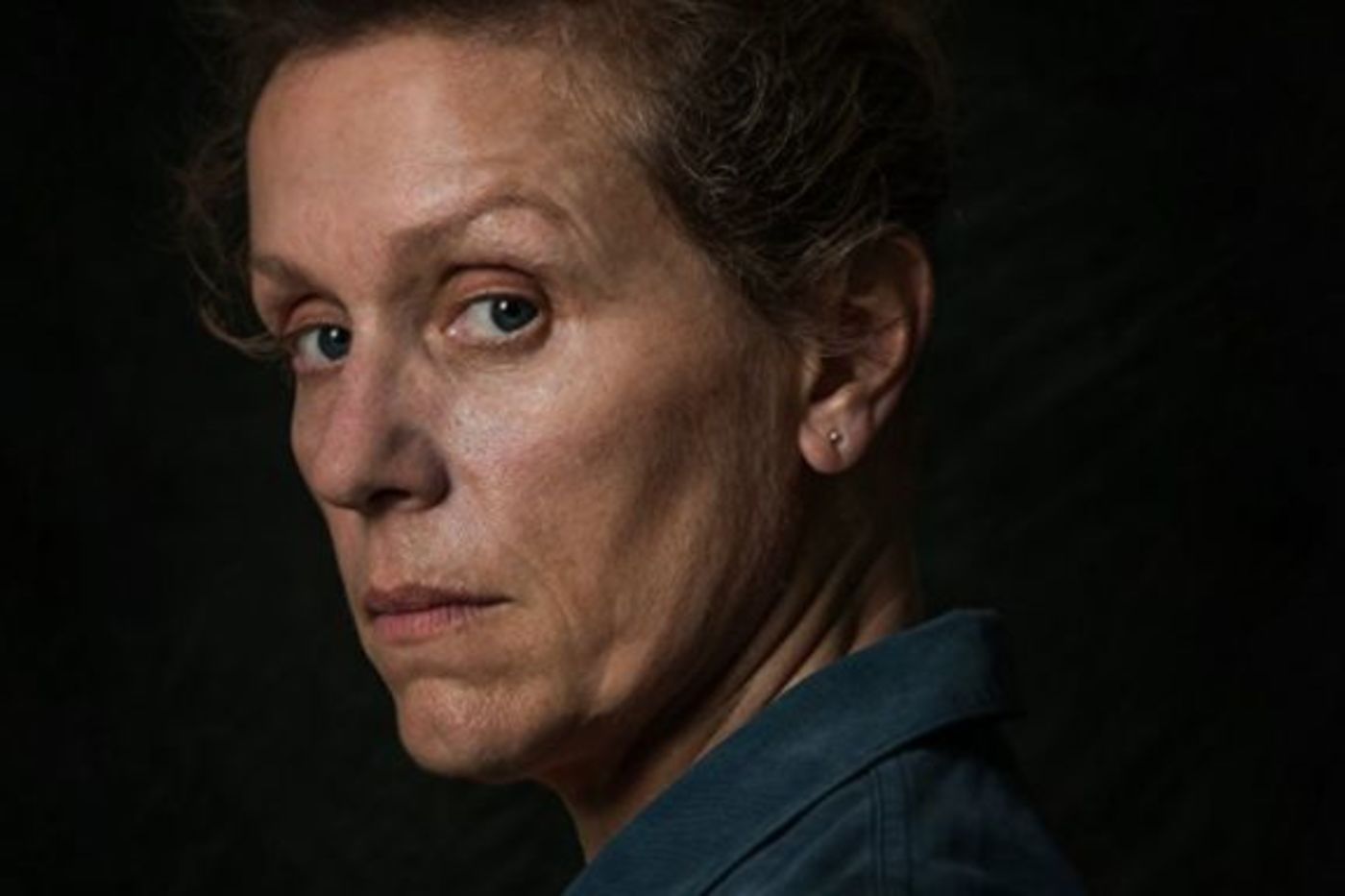 WAHLE
Should Win: Frances McDormand ("Three Billboards Outside Ebbing, Missouri"). The seasoned actress with an unrivaled proclivity for capturing the rhythms of everyday people and an Oscar pedigree (four prior nominations, including a win for her role in 1997's "Fargo") delivered arguably her best performance yet with her portrayal of a grieving mother whose curt demeanor belies her furious inner anguish.
"Three Billboards Outside Ebbing, Missouri" is earning all sorts of accolades, and she is the best thing about it.
Will Win: Frances McDormand. She won at the Golden Globes, Critics Choice Awards, SAG Awards and BAFTAs. Even in a tremendously competitive category, it's a near lock that she sweeps with an Oscar win.
Dark Horse: Sally Hawkins ("Shape of Water") and Margot Robbie ("I, Tonya"). Hawkins had perhaps the most challenging role as a mute character, and the grace with which she let her eyes and expressions "do the talking" has earned her a lot of well-deserved praise.
Robbie was also no stranger to tackling challenges, performing much of her own skating stunts in her portrayal of infamous Olympic figure skater Tonya Harding. But it wasn't just Robbie's skating that impressed — the multifaceted empathy she breathed into the nationally maligned Harding elevated what easily could have been a formulaic biopic into a rollicking, truly memorable one.
KOZLOWSKI
Should Win: Frances McDormand ("Three Billboards Outside Ebbing, Missouri") gave a towering performance of steely resolve, playing a woman who channels her grief into righteous revenge while occasionally revealing a glimmer of softer sadness.
Will Win: Frances McDormand, with this role being the perfect complement to her prior Best Actress win for "Fargo," another film that expertly mixed dark drama, dark comedy and crime thriller elements to create a memorable masterpiece of a performance.
Dark Horse: "Lady Bird" star Saiorse Ronan is in her 20s, giving her decades to win an Oscar, so Meryl Streep could take this home for starring in the liberal message-movie "The Post" just so she can give a fiercely political speech.
BEST ACTOR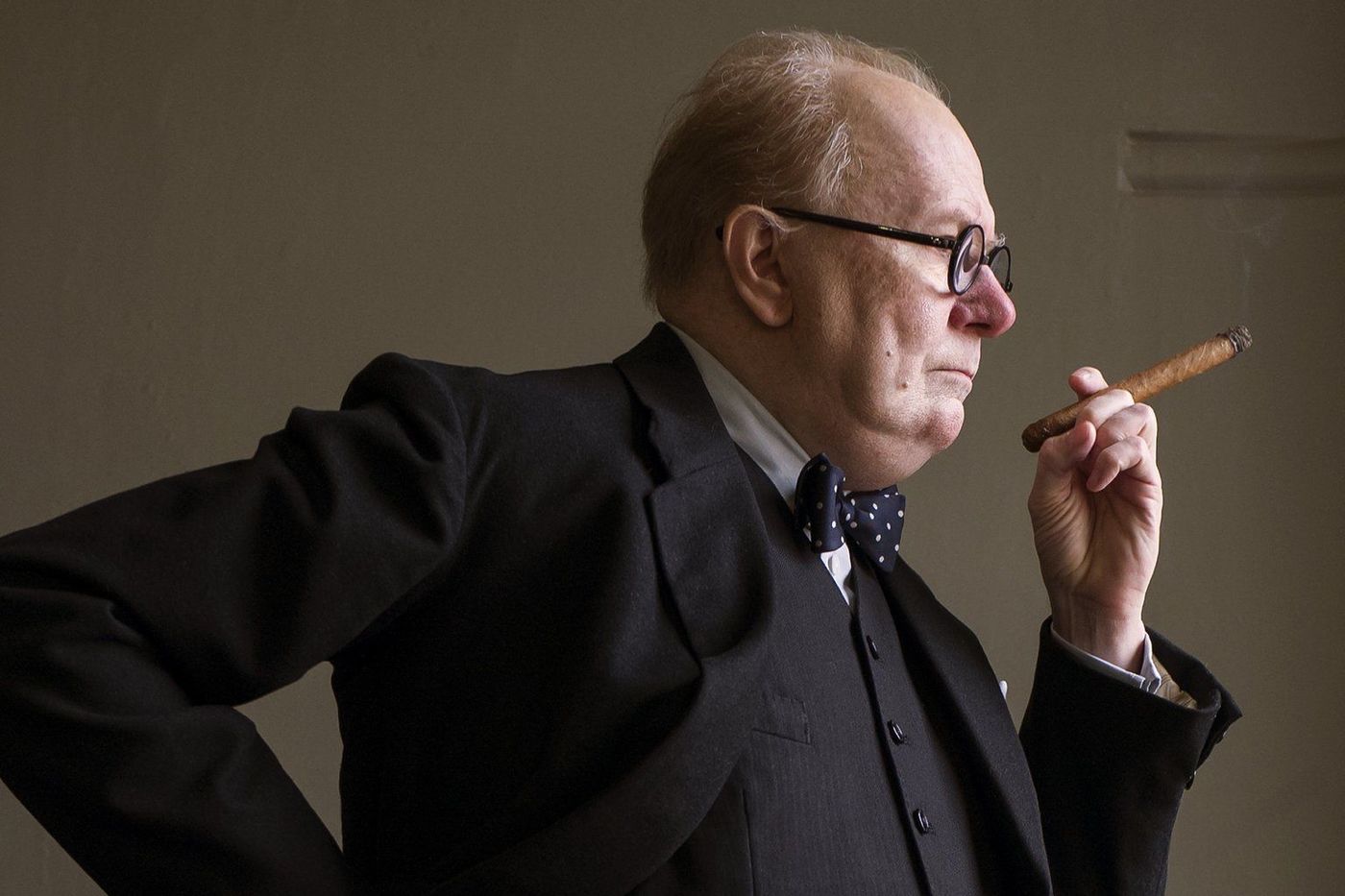 WAHLE 
Should Win: Denzel Washington ("Roman J. Israel, Esq."). The revered Oscar winner, whose career is marked by decade's worth of milestone performances, may have submitted his best work yet, staying one step ahead of the audience for the entirety of his latest vehicle as the intricately quirky, corruptible yet earnest Roman J. Israel.
Unfortunately, Washington's tour de force performance will not garner the Oscar statuette it deserves due to the fact that the movie itself was decidedly middling.
Will Win: Gary Oldman ("Darkest Hour"). Disguised beneath a convincing fat suit that will almost certainly win "Darkest Hour" Oscar gold for "Best Makeup," veteran British actor Gary Oldman delivered a chameleon-like portrayal of Winston Churchill that will draw natural comparisons to Daniel Day-Lewis' 2012 portrayal of Abraham Lincoln in Steven Spielberg's "Lincoln." In my opinion, Oldman's performance doesn't feature the allure or the surprises that Day-Lewis' contained, but it's nonetheless a fine performance that transcends mere mimicry.
It has earned Oldman wins at the Golden Globes, Critics' Choice Awards, SAG Awards and BAFTAs; there's no reason to expect he'll fare any differently at the Oscars.
Dark Horse: Daniel Day-Lewis ("Phantom Thread"). His terrific performance in "Phantom Thread" was the self-alleged swan song of his celebrated career.
In the past, Oscar voters have made the mistake of blurring the lines between acting awards and lifetime achievement awards. It wouldn't totally shock me if the Academy ends up being overly eager to send Day-Lewis out on a high note with one last Oscar to add to his collection.
KOZLOWSKI
Should Win: Gary Oldman ("Darkest Hour") gave a towering performance as Winston Churchill, utterly transforming himself physically while delivering an intensely emotional take on one of the great leaders of modern history at his most decisive moment.
Will Win: Gary Oldman has racked up far too many honors for this role at other awards shows to possibly lose, plus the film's ad campaign is rooted in what some see as a swipe at President Trump, saying this movie provides a portrait of "real leadership."
The fact that Oldman also overcame controversial anti-Semitic remarks to score the nomination means Hollywood is fully on board with him here.
Dark Horse: Daniel Day-Lewis ("Phantom Thread") gave an annoyingly mannered performance in an overbearing film featuring characters with ridiculous names (he plays Reynolds Woodcock!). But he's also announced that this is his last role before permanently retiring, so the Academy could very well give this iconic performer its equivalent of the ultimate gold watch.
BEST SUPPORTING ACTRESS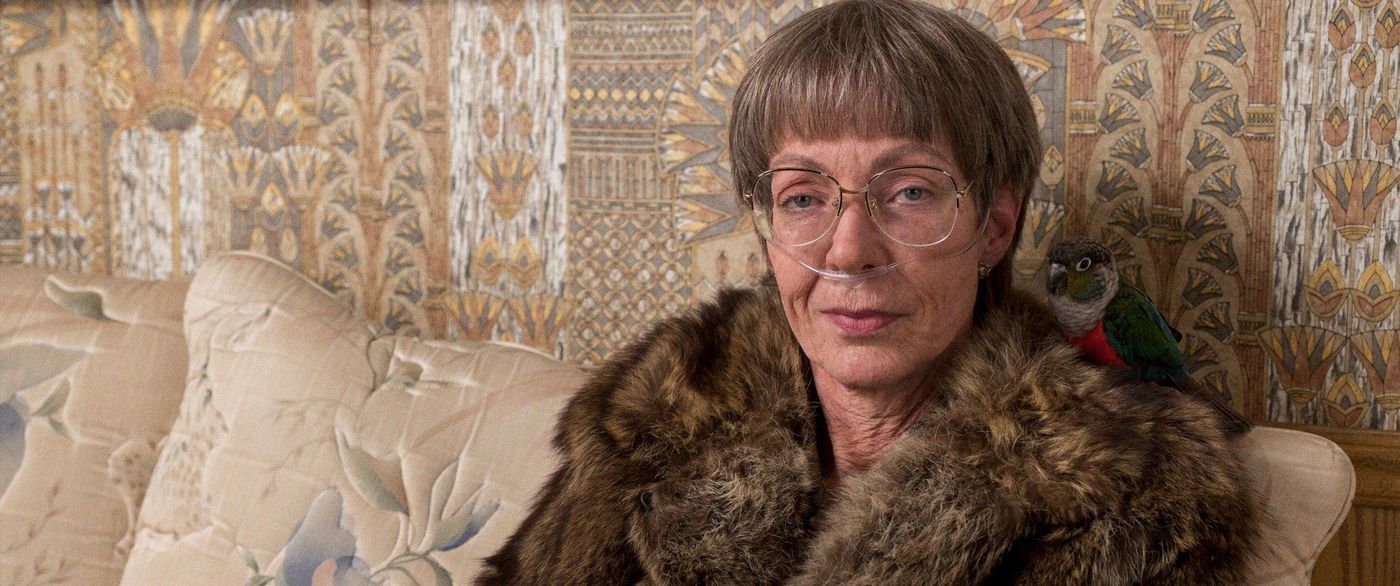 WAHLE 
Should Win: Allison Janney ("I, Tonya"). Janney's take on the real-life Lavona Harding, the mother of Tonya Harding, sees the veteran actress deliver not only a slew of laugh-out-loud hilarious lines, but also a deliciously perturbing portrait of a mother pushing her daughter way too far that will cause you to shudder as you inevitably think about the helicopter parents you have encountered in your own life. Reminiscent of J.K. Simmons' Oscar-winning turn as a verbally and physically abusive college jazz band instructor, Janney's portrayal of sheer narcissism at its very worst is unforgettable.
Will Win: Allison Janney. Trying to find a film festival in the past year at which she didn't win is comparable to searching for a needle in a haystack. Much like the real-life Lavona Harding, there's no getting in her way.
Dark Horse: Laurie Metcalf ("Lady Bird"). So many films in cinema history have suffered the fate of reading well on paper only to come up short in execution. "Lady Bird" is one of those truly rare, delightful films that accomplishes the opposite: a ho-hum concept that absolutely soars on screen. And no performer played a more pivotal role in the film's success than Metcalf who, as a working middle-class mom, wove a sublimely layered mother-daughter relationship with Saoirse Ronan's Christine that served as the film's central love story.
KOZLOWSKI
Should Win: Alison Janney ("I, Tonya") delivered a poisonous yet funny portrayal as controversial figure skater Tony Harding's mom, complete with an utterly bizarre bird on her shoulder. Spewing hate hilariously, she made a disliked character eminently watchable.
Will Win: Alison Janney has been a television icon for the past 20 years on "The West Wing" and "Mom," and will find herself at the podium here, too, as two decades of great performances pay off with the ultimate industry respect.
Dark Horse: Laurie Metcalf ("Lady Bird") delivered a beautiful, nuanced performance as a middle-aged Catholic mom struggling to relate to her complex teenage daughter in a film that got everything right about the complicated yet loving relationships between parents and teens.
BEST SUPPORTING ACTOR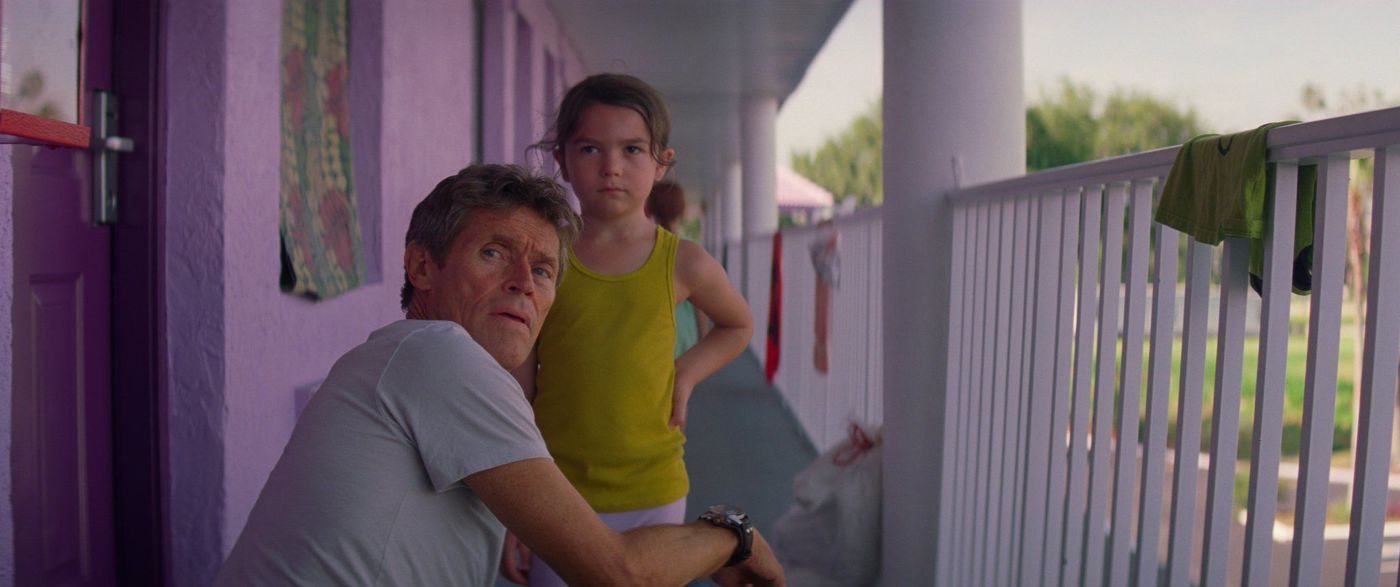 WAHLE
Should Win: Willem Dafoe ("The Florida Project"). Writer-director Sean Baker's breathtaking piece of Orlando-based "pop verite" saw the skillful Dafoe paired with several discovery actors, children and Florida locals.
And Dafoe disappeared so seamlessly into his role as a hardened motel manager who, despite everything he's seen in his life still treats his residents with the utmost compassion, you'd almost swear he was a local find as well.
Will Win: Sam Rockwell ("Three Billboards Outside Ebbing, Missouri"). Though Dafoe's performance was the most impressive from this crop for my money, Rockwell's was certainly right up there. Throughout the course of the film, Rockwell's stubborn cop character undergoes a startling sea change from a racist hick to an earnest, open-minded seeker of justice, and Rockwell makes the one-eighty completely believable.
As he joked about himself in his recent turn hosting Saturday Night Live, Rockwell has long been viewed in the public eye as "the guy from the thing you liked but whose name you don't remember."
But with wins at the Golden Globes, SAG Awards, Critics' Choice Awards and BAFTAs, people are sure to remember Rockwell's name now.
Dark Horse: Christopher Plummer ("All the Money in the World"). The celebrated Plummer (who previously won this category for his turn in 2014's "Beginners") deserves a lot of credit not only for his terrific performance, but also for "pinch-hitting" on short notice after a backlash triggered by troubling allegations against the previously cast Kevin Spacey required the film's production team to reshoot all of Spacey's scenes with Plummer in his place. I don't think he'll win, but he sure earned a lot of brownie points for his eleventh-hour efforts.
KOZLOWSKI
Should Win: Sam Rockwell ("Three Billboards Outside Ebbing, Missouri") has the greatest character arc in that brilliant film, portraying a racist redneck cop who is emotionally shaken into doing the right thing when tragedy hits a friend. His ultimate act of near-martyrdom is a shocking and powerful turn that marks this as a performance for the ages.
Will Win: Willem Dafoe ("The Florida Project)" is a beloved industry veteran who played one of the kindest, most quietly noble characters in ages as the manager of a cheap motel who has to look out for dozens of neglected children living there. It is a film of quiet beauty that was otherwise overlooked, so it will be honored here.
Dark Horse: Christopher Plummer ("All the Money in the World") stepped into a role already played by the disgraced Kevin Spacey and pulled off an impressive performance on very short notice, well into his 80s. The Academy may vote for him both out of respect for that achievement and as a final slap to Spacey, who has become a hopeless industry pariah.
BEST ADAPTED SCREENPLAY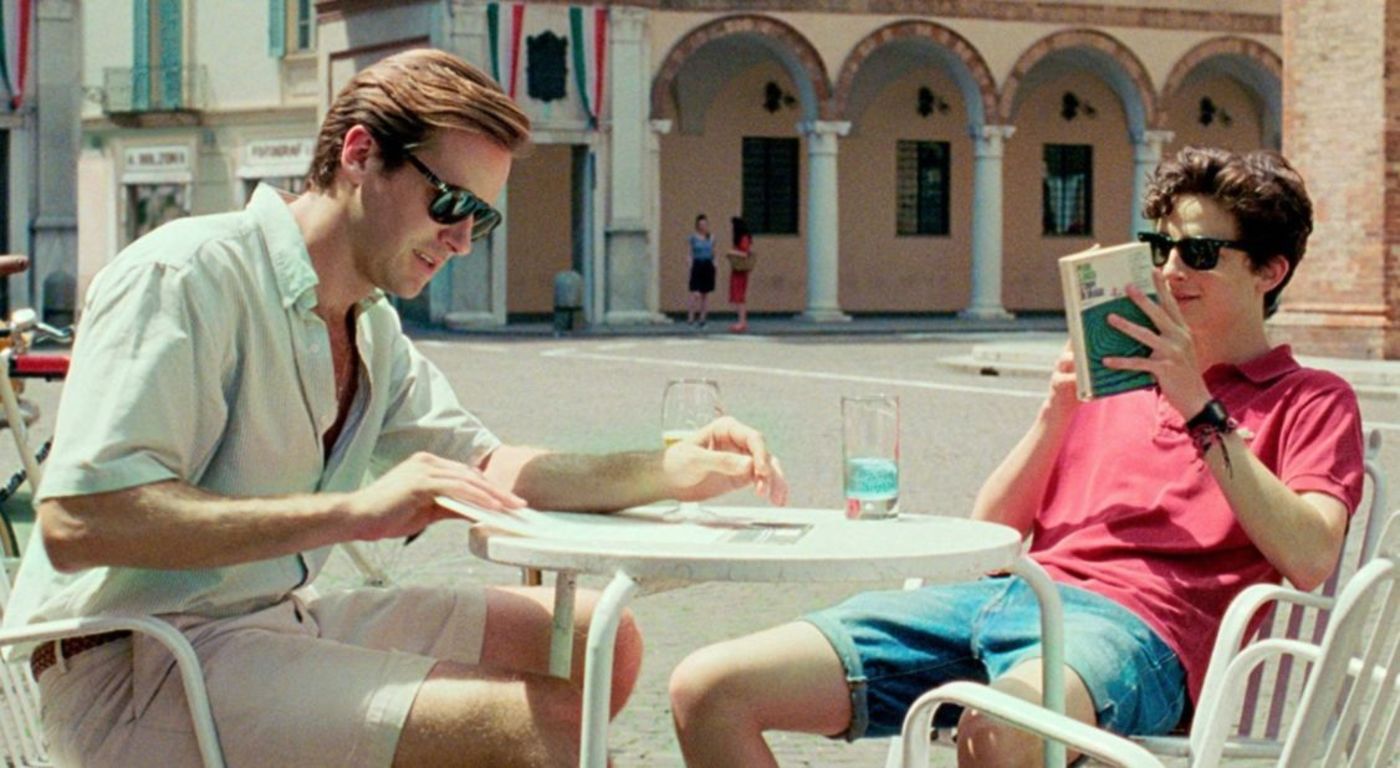 WAHLE
Should Win: Scott Neustadter and Michael Weber ("The Disaster Artist"). Neustadter and Weber's "how on earth did this film get made?" account of the bizarre circumstances leading to the making of the 2003 movie "The Room," a film so brutally bad that it's somehow enjoyable, delivers not only a riotously funny look at "The Room's" mysterious director Tommy Wiseau and his doomed script, but also a surprisingly poignant celebration of following your dreams, ill-conceived as they may be.
And even though the film attracted a slew of big names to comprise its cast, the film's pacing is so effortlessly fluid that, unlike a vast majority of star vehicles these days, it never feels like the actors are stepping on one another.
Will Win: James Ivory ("Call Me By Your Name"). Oscar voters, many of whom are extremely liberal and eager to employ the Academy Awards as a platform for celebrating LGBTQ rights, will see this category as the best opportunity to get "Call Me By Your Name," a film featuring a prolonged, layered romance between two men as the central love story, up to the podium.
I can understand why — I personally felt the film dragged at several points in both the second and third act, but the script's constant, palpable undercurrent of tension drives things forward even when they slow down, and the dialogue shines thanks to some beautiful moments of empathy and understanding.
Dark Horse: None. They're going to be calling Ivory's name.
KOZLOWSKI
Should Win: Aaron Sorkin ("Molly's Game"). Sorkin's script for his directorial debut is as sharply written as his other fast-paced and brilliant works. An utterly dynamic and riveting tale of one of America's most stunning financial crimes.
Will Win: James Ivory ("Call Me By Your Name"). I absolutely hated this movie, but the combination of a gay romance (my issue was that it's pedophilic) and the fact that writer Ivory, at 89, would become the oldest Oscar winner ever makes this too irresistible for the PC-fixated Academy.
Dark Horse:  Scott Neustadter and Michael Weber ("The Disaster Artist"). This fantastic true-life comedy only received this nomination despite James Franco's Best Actor win at the Golden Globes, so I'd love to see this "Rocky"-for-filmmakers take the prize.
BEST ORIGINAL SCREENPLAY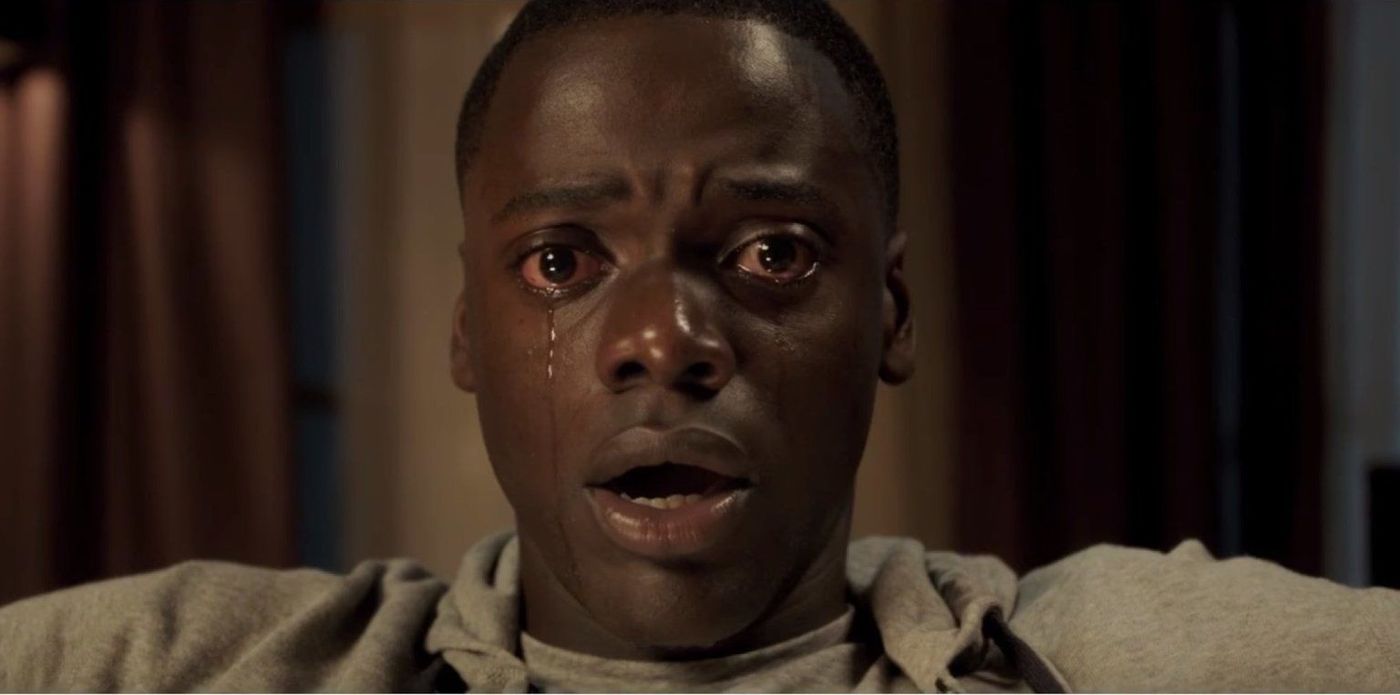 WAHLE
Should Win: Jordan Peele ("Get Out"). Wow, what a stacked category! But even in an ultra competitive field, Peele's script is the one that stands out above the rest due to its truly one-of-a-kind concept, its cutting ability to hold a mirror to society's uglier truths and astounding effectiveness in delivering terror and humor in nearly equal measure. It's one of the best balancing acts I've ever seen a script pull off.
Will Win: Jordan Peele. The Academy knows that Peele deserves something for this film and will recognize that, especially given the #OscarsSoWhite controversy of two years ago and the recent #BlackLivesMatter movement, sending Peele home empty-handed would be nothing short of catastrophic for the Academy's public image.
Much like the Adapted Screenplay category, honoring Peele for his writing will be the best chance to put Peele up on the podium, especially since there are a few titles and names ahead of him as favorites for Best Picture and Directing.
Dark Horse: Greta Gerwig ("Lady Bird"), Emily V. Gordon and Kumail Nanjiani ("The Big Sick"). Much like the case with Peele, getting Gerwig up to the podium would represent not only a smart publicity move for the Academy, but also a deserving win for Gerwig.
Writing, after all, was "Lady Bird's" greatest attribute, as it deftly avoided the tropes of pedestrian high school rom-com fare and transcended the coming-of-age genre to become a beautifully nuanced story.
Married couple Nanjiani and Gordon, meanwhile, were unfortunately snubbed in other categories for their depiction of their unique real-life courtship, a hilarious and heartwarming account of how love can prevail over cultural differences and sometimes even, as evidenced by the circumstances that forced Gordon into an induced coma, consciousness.
KOZLOWSKI
Should Win: Martin McDonagh ("Three Billboards Outside Ebbing, Missouri"). McDonagh's script is a timeless tale of deeply flawed humans reaching out for some glimmer of goodness, and brilliantly weaves in dark humor, shocking but vital moments of violence and poetically beautiful emotion. It is utterly mesmerizing and has grown on me in each of my four viewings.
Will Win: Jordan Peele ("Get Out") No way do Academy voters single this movie out so strongly (and deservedly) without going all the way and awarding the highly unlikely TV comic-turned-auteur Peele with this one.
Dark Horse: "The Big Sick." This true-life romance, written by the actual people who lived it, Emily V. Gordon and Kumail Nanjiani, was wonderfully witty, warm and humane, while providing a long-overdue positive portrayal of average Muslim Americans.