Ever since the announcement of Disney/Pixar's "Toy Story 4," the question naturally arose, "What is there left to say?" After all, the bittersweet image of Woody bidding "so long, partner" to his owner Andy, driving away to college, made for a perfect curtain call.
And so the latest film in the series, released June 21, sets out to convince audiences that what seemed like an ending was just a transition to a new stage in the lives of some of Pixar's oldest and most beloved characters.
Now the eager playmates of the adorable Bonnie, Woody, and the gang find themselves encountering new challenges and adventures, from the troubles of kindergarten to the creation of strange new toys out of utensils, all while still carrying memories and lessons from their past life with Andy.
Bonnie's family road trip, which includes stops at an antique shop and a carnival, is a smart narrative setup to bring those old and new elements together into one coherent story.
Coming so late in the game to the quarter-century-old franchise, "Toy Story 4" had to walk a tightrope between maintaining the spirit of an elegantly crafted trio and avoiding a rehash of the familiar storylines.
At the same time, director Josh Cooley and his team had plenty of room to mark their own territory (keep in mind that many children who went to see it in theaters this weekend weren't even around for the 2010 unveiling of "Toy Story 3," and for all of them, the original 1995 masterpiece might as well be categorized as an oldie).
For those who have soaked in the series from start to finish, "Toy Story 4" might not have been the stunning encore that "Toy Story 3" surprised us with back in 2010, but it walked the tightrope fairly well.
Like "Toy Story 3," this sequel brought in a new director, although thankfully it kept John Lasseter, the mastermind behind the original story, on the writing team. And while older audiences will recognize and love their old talking toy friends throughout the film, from the outset "Toy Story 4" has a unique flavor.
In contrast to the first three movies, each of which opened with an imaginative and humorous playtime scene, this one launches into a very real, very stormy night in which a toy is at risk of being whisked down a flooded gutter. The hugely advanced animation presents an Andy who looks almost nothing like his 1995 self, and his place in the story is now only as a memory.
As the story unfolds, it continues to stand apart when we see which characters step into the spotlight — and which do not. Most of the older characters (Slinky, the Potato Heads, Ham, and Rex) have faded to the backdrop, and even Buzz Lightyear is on screen only for limited (and somewhat doltish) comic relief.
The exception to these shifts, of course, is the noble sheriff Woody, the central hero throughout the series and the strongest tie between this movie and the others.
The new characters who now take primacy do not fail to provide a compelling storyline and spark several laughs.
The script doesn't reach the level of hilarious lines that Pixar is known for, but it is hard to resist the dynamic duo Ducky and Bunny (essentially Key and Peele in animation form), and the initial cringe that comes with the plain weirdness of Forky soon gives way to amusement.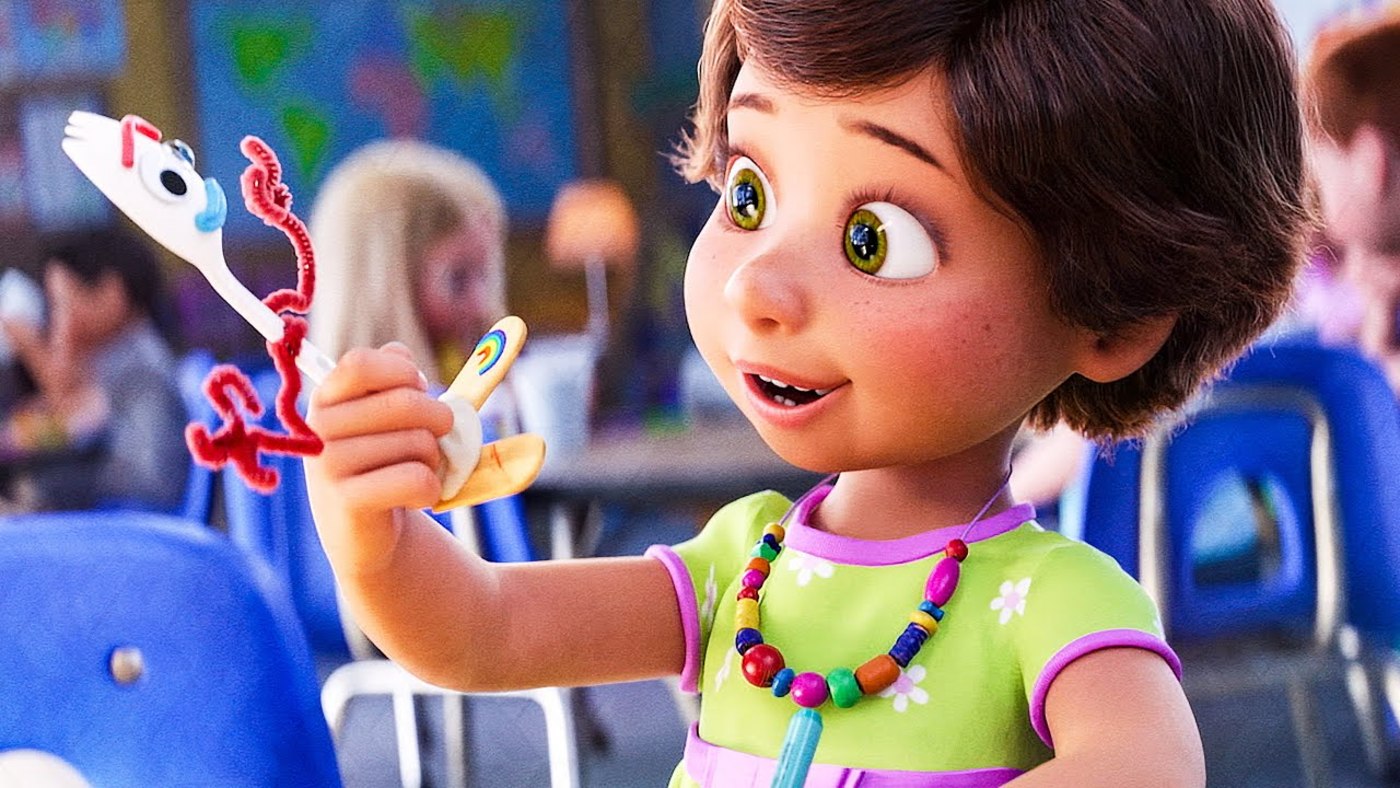 Still, the film does not lend quite enough time or development to these characters to make them more memorable (unlike "Toy Story 2" did with Jessie and "Toy Story 3" did with Barbie and Ken, who were also sorely missed).
And then, of course, there is the most anticipated character in the film, Bo Peep, who returns after a mysterious absence in the previous film. Now a free-spirited lost toy, Bo has shed her bonnet and wears pants rather than a petticoat, making her more like a new character than her former self.
Bo always had some sass, so her tough-girl persona now isn't entirely off-putting, but the fact that her original sweetness is largely gone makes her less endearing and her romantic connection with Woody less satisfying.
The two exchange some lessons and strengthen each other's characters, but Bo's scorn for the mission that has always defined Woody — to be a loyal toy for a child — can't help but raise the notion that the sheriff could have done better.
To be fair, "Toy Story 4" brings unexpected twists that prevent it from being redundant. In the end, it cannot avoid being a film that stands just a few feet apart from the others, but that could just be the natural result of coming along so many years later.
And with such stellar characters and storylines to work with, any production team would find themselves well set up for a fun yet touching movie, which this one was. Woody's loyalty is still inspiring, playtime is still treasured as a magical moment, and Randy Newman's music still rings true.
"Toy Story 4" might be a movie for a new generation, but it is still a "Toy Story" film, and that still makes it worth watching this summer.
Sophia Buono is a writer living in Arlington, Virginia.
SPECIAL OFFER! 44 issues of Angelus for just $9.95! Get the finest in Catholic journalism with first-rate analysis of the events and trends shaping the Church and the world, plus practical advice from the world's best spiritual writers on prayer and Catholic living, along with great features about Catholic life in Los Angeles. Subscribe now!