Our spiritual father's urgent message: Live it because you love it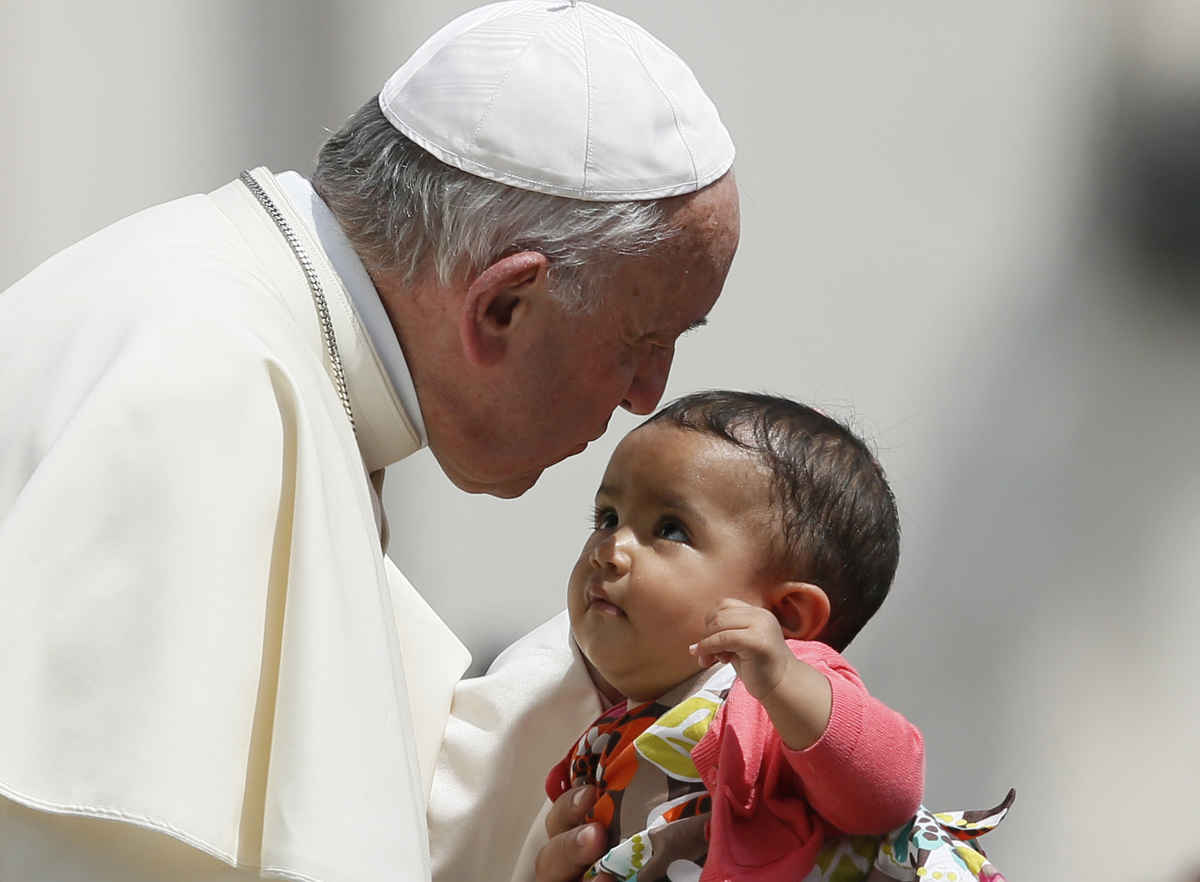 The other day I saw a priest friend of mine gushing — in his daily homily, posted on social media — about St. Barnabas. It was his memorial. And probably like most readers, I don't give him a ton of thought.
I make this assumption because people on Twitter seemed to think I was odder than usual for quoting from it repeatedly. First, Father Roger J. Landry put him in the context of the beatitudes:
St. Barnabas, whom the Church celebrates today, was poor in spirit, capable of divesting himself of all of his property and giving it to the apostles. He hungered and thirsted for holiness, not just his own, but others'. He was merciful, as we see in the way he treated St. Paul after his conversion. He was a peacemaker, as we see in the way he intervened for his nephew John Mark with Paul after Paul had lost confidence in him. He was meek, happily able to play second fiddle to his spiritual son, Paul, when Paul's gifts began to outshine his own during their missionary journeys. He was willing to suffer and be persecuted for the faith, which is why he put his life and reputation on the line continuously.
He added, reflecting on the priesthood today but the preaching we do with our lives, too:
We don't ponder and preach enough about the "rewards" that Jesus describes for living the beatitudes. They're incredible: Being comforted, satisfied, shown mercy, called children of God, seeing God, and belonging to, and in a sense, owning the Kingdom of heaven. As we seek to live the beatitudes, we will receive those rewards, Jesus assures us, but one of the fruits of the way of the beatitudes is that we can be God's instrument to help others to receive them. That's something in which St. Barnabas excelled. He was one who brought to others God's comfort, literally God's strengthening of others.
This priest's pure love for St. Barnabas reminded me of so much of that new documentary, "A Man of His Word," on Pope Francis. It captures, in many parts, the welcoming charism of the pontiff.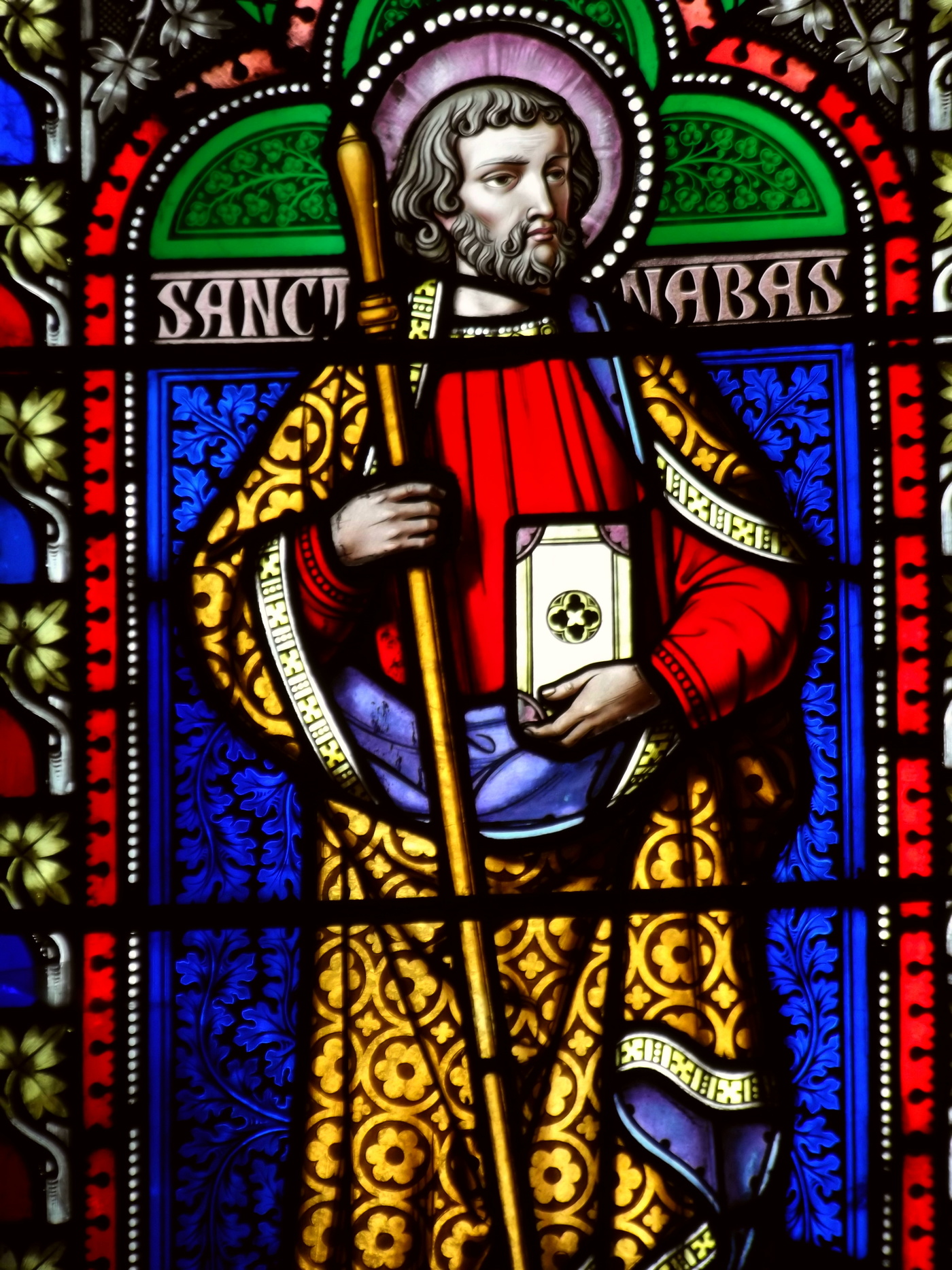 There's got to be something of the Holy Spirit at work there, wherever one may fall on theological controversies of the day. People are taking a second look at the Church because of our Holy Father, and where are we when they knock on the door?
Are we meeting them with love? Are we helping them see God's love with that joy of the gospel Pope Francis keeps talking about?
The documentary keeps going back to the name Pope Francis took. I was there in St. Peter's Square the night he was elected pope and he asked the world to pray for him. It was unmistakable in St. Peter's Square that by taking the name Francis, the new pope knew what the choice implied: There was a message about humility he wanted to impart. St. Bonaventure may be helpful here. He wrote about St. Francis:
Francis's humility…
        is worthy of imitation.
It merited such marvelous honor
        even on earth
that it inclined God to his wishes
and changed the attitude of men,
repulsed the obstinacy of demons
        at his command,
and held in check voracious flames
        at his mere nod.
Truly this is the humility
which exalts those who possess it,
while it shows reverence to all
and deserves honor from all.
Current events like the series of recent high-profile suicides shine a spotlight on the urgency the work of the Gospel is today, how desperately human hearts long for love and joy and healing.
In a 2013 interview with Father Antonio Spadaro (one of his first major ones as pope), Pope Francis seemed to immediately speak to the need of so many aching human hearts today:
God is in every person's life. God is in everyone's life. Even if the life of a person has been a disaster, even if it is destroyed by vices, drugs or anything else — God is in this person's life. You can, you must try to seek God in every human life. Although the life of a person is a land full of thorns and weeds, there is always a space in which the good seed can grow. You have to trust God.
He talked about confession, being reconciled with God. Pope Francis is pointing people to conversion with this emphasis on hospitality, an outgoing hospitality that goes out to people where they are and draws them to the heart of Christ. He's not saying to ditch teaching, but rather to live it because you love it.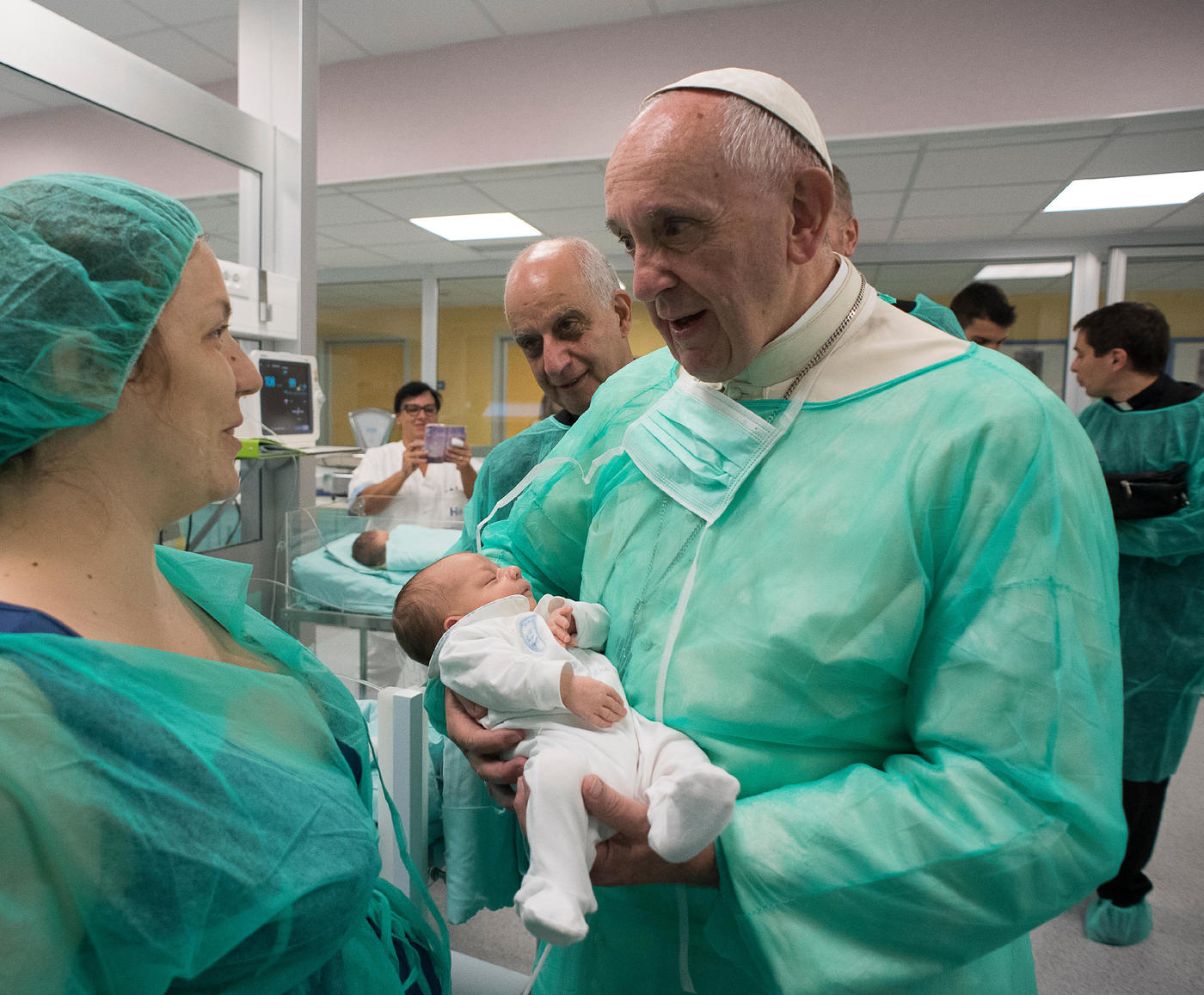 We need to make clear to the world: "The Church is not a club for those who consider themselves perfect. The Church is a hospital for sinners." Sinners who seek heaven. Sinners who, contrary to some headlines, know there is a hell, because they see its power in their daily lives and certainly in the world today.
In the book "A Church of Passion and Hope: The Formation of An Ecclesial Disposition from Ignatius Loyola to Pope Francis and the New Evangelization," Sister Gill Goulding, a theologian teaching at Regis College in Toronto, offers this reflection on the Holy Father:
In a homily in October he focused entirely on the Sacrament of Reconciliation. He asserted that to go to confession was to encounter the love of Christ and this needed the transparency and sincerity of heart of a child not running away from but welcoming "the grace of shame" that makes human persons perceive the reality of God's forgiveness. ... He emphasized that it is our human experience that we do not do the good we wish to do but that "when I want to do good, evil is close to me." He continued, "This is the struggle of Christians. It is our struggle every day. And we do not always have the courage to speak … about this struggle. We always seek a way of justification … it is our struggle.
He talked about how we have to recognize the struggle, that it is a "reality that makes us slaves" for which "we need the interior liberation of the Lord."
But there's another element of the pope's mentality that explains this reality. Conversion, Sister Goulding points out, "does not imply moralism":
"Reducing Christianity to morality loses sight of the essence of Christ's message: the gift of our new friendship, the gift of communion with Jesus and thereby with God. Whoever converts to Christ does not mean to create his own moral autonomy for himself, and does not intend to build his own strengths."
For so many baptized Catholics — many of them now "fallen away" — the faith received from their parents, teachers and pastors has often been presented or otherwise understood as a set of rules, laws and moral codes that depend on our own efforts. 
But if being a Christian is something to be achieved by our own human strengths, what need do we have of the sacraments? Or the Holy Spirit, for that matter? Sister Goulding continues:
"Whoever converts to Christ does not mean to create his own moral autonomy for himself, and does not intend to build his own strengths. Rather the one who is converted to Christ knows himself/herself as a sinful person truly dependent upon God's mercy and care and linked to a great community of brothers and sisters in the church."
During a month dedicated to fathers, it's only right to meditate on some of the words of this man who we call "Holy Father" (who, by the way, like our earthly fathers, isn't perfect and we were never promised that — read about Peter and the apostles for more).
Sister Goulding's book sees him as not only making providential sense in the context of recent popes but in the tradition of the founder of the Jesuits, St. Ignatius Loyola. In so many of his homilies, he seems so clearly a Jesuit spiritual director to the world, guiding us through an examination of conscience.
I often fear we are too disputatious and distracted to notice the invitation to conversion. What so many people seem to see in him are the beatitudes, when they see his arms outstretched at a Wednesday audience, embracing children and the sick as he often does. 
If people missed Pope Benedict doing some of the same, so be it! Maybe this is a window of insight into the discernment of his prayer in stepping aside. Thanks be to God if they see now. Let's welcome them with the fullness of truth and love in a world in need of the hope that is the Divine Incarnation, Jesus Christ, come to us with the fullness of the Trinity through the humility of Mary.
When Pope Francis finished and published "Lumen Fidei" ("The Light of Faith"), the encyclical the pope emeritus was working on at the end of his pontificate, he talked about not letting ourselves be robbed of hope.
When he came here to the United States, he pointed to how anesthetized we are going through the days of our lives. He's calling us to be people of hope and joy, believing these might just be contagious if we are focused on Christ and his transformative sacramental graces.
He's begging us to live the radical freedom and humility of St. Francis. He wants us to gush with joy knowing St. Barnabas and all the rest of the saints show us it's doable in him. We could afford to be gushing more about this tremendous love God shows for us in Christ. Pope Francis is urging us to. Will we ever join him?
Kathryn Jean Lopez is senior fellow at the National Review Institute, editor-at-large of National Review and a contributor to Angelus.
Interested in more? Subscribe to Angelus News to get daily articles sent to your inbox.
---
Read the latest local and global Catholic News.
Sign up for our newsletter.