Synod hears voices of hope from global south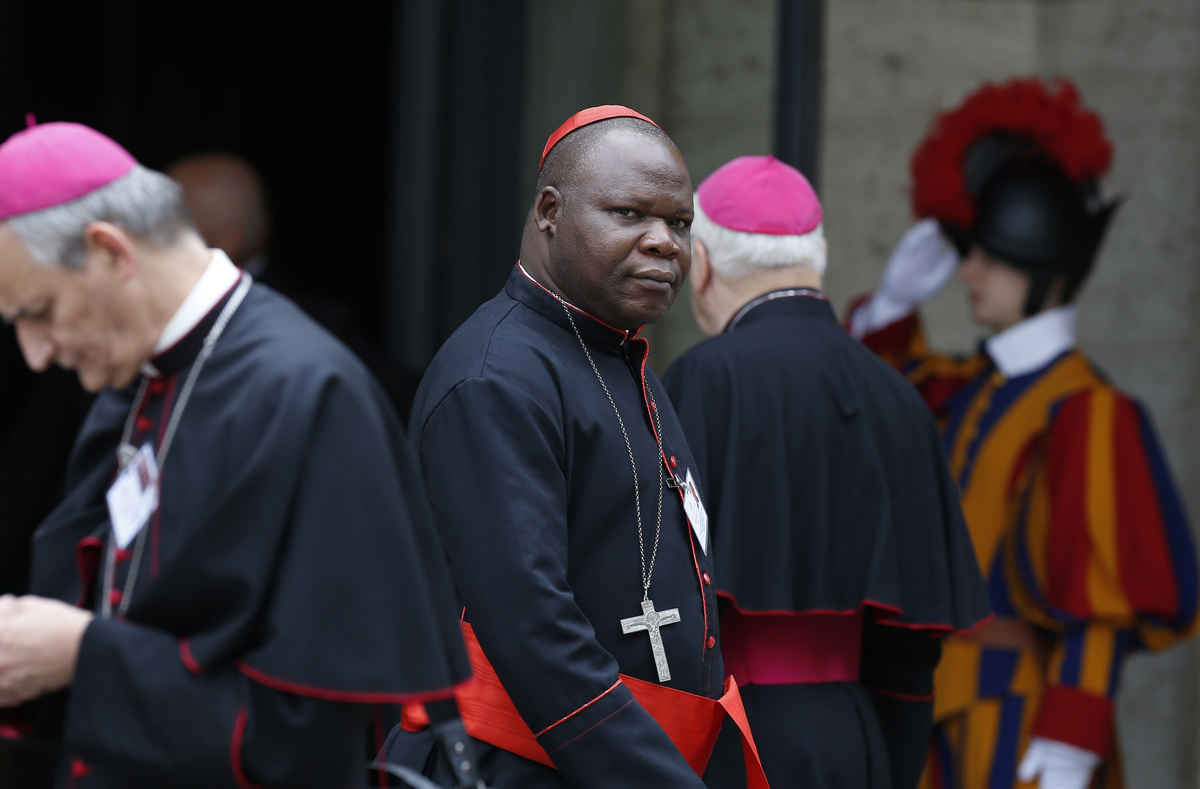 ROME — Measured solely by their conclusions, the truth is that most Synods of Bishops aren't the stuff of high drama. No matter who the pope is, many of those conclusions are often scripted in advance, and anyway, the search for consensus often produces a lowest-common-denominator formula designed mostly not to offend. 
A synod, therefore, is a classic example of an event best viewed as a journey rather than a destination. The interesting part isn't whatever appears in the final document but rather what bubbles up along the way, because that's where you really detect the concerns of a global Church. 
There are 1.3 billion Roman Catholics in the world today, of whom two-thirds live in the global south — Africa, Asia, Latin America, the Middle East, and Oceania, what collectively once was called the "Third World." 
A century ago, that number would have been less than one-third. Among other things, this transition means that the price of admission to membership in the Catholic Church today is thinking in a global key.
What are those global voices saying in the 2018 synod, dedicated to young people, faith, and vocational discernment?
For one thing, they've been heard amid discussions of the clerical sexual abuse scandals — not contesting the reality of those failures but insisting that they're not the only major challenge, and also, at times, resenting the way attention to the scandals sometimes drowns out other narratives about the Church.
"Despite all the pain [caused by] stories that are not so encouraging, about the very negative stories we hear" said Bishop Godfrey Igwebuike Onah of Nsukka, Nigeria, "We feel [that] there is still reason to hope."
"There is so much reason for hope that I think it's an antidote, so to speak, to the negative stories," he told a Rome event at the beginning of the October 3-28 Synod of Bishops.
That event was sponsored by the University of Notre Dame's Center for Ethics and Culture in collaboration with the Diocese of Orange in California, and Crux.
The Nigerian bishop pointed to the many examples where the Church around the world is an agent of justice, peace, and equality, calling faithful not to let the shadows of the clerical sexual abuse scandals overcome the light of the gospel.
Another point that's come through loud and clear from the developing world during the synod is that Christian martyrdom is alive and well in the early 21st century. The two most sustained ovations so far have been for an Iraqi youth and an Indian archbishop, both of whom recounted direct stories of suffering and persecution.
Safa Al Alqoshy, a Chaldean Catholic from Baghdad, spoke during the synod's second week, describing the suffering of Christians in his country at the hands of the Islamic State and other forms of jihadi radicalism.
"It's very important to pay attention that there is not only persecution by killing, there is a persecution by psychology, by feelings. You feel that you are alone, that you are not supported," he said in an interview with Crux shortly after his speech on the synod floor.
Later, Archbishop John Barwa of Cuttack-Bhubaneswa in eastern India described the horrors of an anti-Christian pogrom that unfolded in the district of Kandhamal in 2008, which left more than 100 people dead.
He told the story of Rajesh Digal, a young catechist who was murdered by Hindu fundamentalists on Aug. 26, 2008. The mob tried to force Digal to convert, Barwa said, and, when he was buried in mud up to his neck, asked if he'd give up Jesus Christ.
"He closed his eyes, looked up at him and said, 'No!' And the man dumped the stone on his head," Barwa said. "He silently gave witness of the God of life. And this is only one story. There are so many powerful stories of faith."
In addition, Church leaders across the developing world often play a directly political role that might seem excessive by Western standards of church-state separation, given that political systems and figures are often seen as corrupt and the churches are one of the social institutions that enjoy widespread public trust.
Bishops from those cultures haven't been shy about voicing their priorities in the synod.
"We've had powerful stories about migrants throughout the world, where in some of the African countries up to 90 percent of young people fleeing their country or leaving attracted by the Western dream, which might actually be a mirage in many ways, only to have their lives ended in the Mediterranean Sea," said Archbishop Eamon Martin of Armagh, Ireland, speaking about what he's heard from his fellow bishops.
Among others, Cardinal Dieudonné Nzapalainga of Bangui of the Central African Republic delivered that message.
"Sometimes [immigrants] are treated like animals," Dieudonné said during a press briefing October 6, "or they are welcomed only if they are useful for something.
"No, they're human beings and must be treated as such. This is the issue that we brought into the synod and we hope it will be addressed," he said.
Martin said such themes have been powerful throughout the summit.
"We've heard very powerful stories of persecution, young people being drawn into persecution, human trafficking, being recruited as child soldiers," ticking off issues that often don't make headlines in the West, but which represent daily challenges for Church leaders in many parts of the world.
It remains to be seen to what extent these voices will shape the content of the synod's final document. In a twist to the procedure this time, if Pope Francis gives his approval to that document it will become part of the Church's ordinary magisterium, meaning its routine teaching authority.
What's already certain, however, is that the voices of the developing world are being heard in Rome this October. That should be even more the case when bishops next assemble for a synod, scheduled for next fall on the subject of the Amazon.
SPECIAL OFFER! 44 issues of Angelus for just $9.95! Get the finest in Catholic journalism with first-rate analysis of the events and trends shaping the Church and the world, plus the practical advice from the world's best spiritual writers on prayer and Catholic living, along with great features about Catholic life in Los Angeles. Subscribe now!
---
Read the latest local and global Catholic News.
Sign up for our newsletter.