What do you look for in a parish?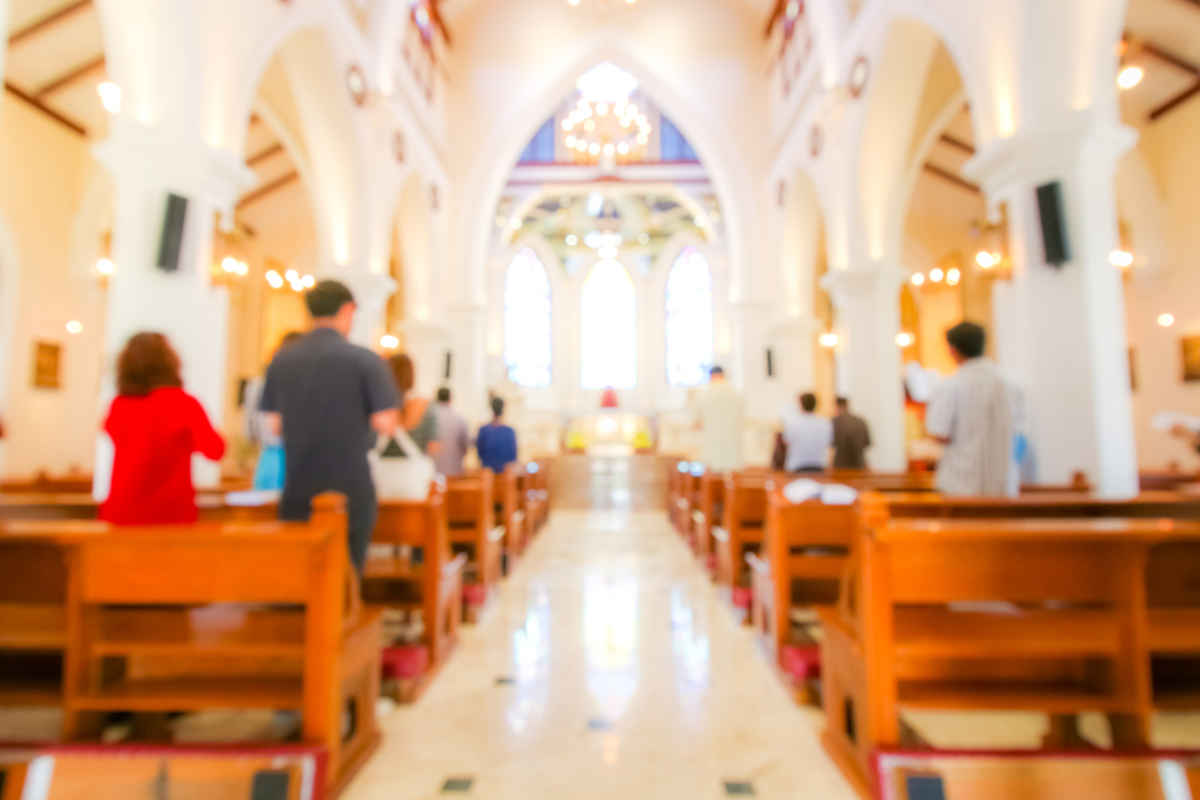 Living in California is an absolute blessing that most of us native to the state take for granted. The weather, warm beaches, snowy mountains, the beauty of Yosemite, the wonder of Lake Tahoe, and everything in between; if you stop and think about it (while also ignoring the negatives like traffic, wildfires, and insane housing costs), you quickly come to realize that we're practically living in heaven on earth.
The blessing better than all the rest, however, just might be the abundance of Catholic parishes we have access to across the state. A quick search in my area, for example, shows there are at least twenty Catholic parishes within a thirty-minute drive of my home (and 5 of those are within 10-15 minutes…depending upon the aforementioned traffic); each parish with its own unique community, traditions, and aesthetic, while all being faithful to the one true Church.
With so many options available, how do we decide which parish is the best fit for our family, our personal spiritual growth, and our holiness?
After welcoming our first child into the world back in 2010, and going through the ups and (mostly) downs of the physical and emotional exhaustion that goes along with that first child, my wife and I came to a sudden realization: If we were going to have more kids, we would need to be surrounded by family to support us, relieve us, and fill us back up when we felt emptied beyond belief. With that at the forefront of our minds, we decided to pack up our stuff, sell our home, and move up north to get just that.
One of the biggest concerns we had with moving (aside from being able to find another quality dentist) was the fear we couldn't possibly find a parish as perfect as the one we'd be leaving behind. We had never really felt more at home in a parish community, and it had everything we looked for in a parish. The pastor was an above average homilist, the Masses were frequently celebrated by an incredibly inspiring and holy religious order from down the road, the music was always on point, the parish building itself was beautiful and inspiring, and the community was warm, welcoming, and growing in its support for young families. How could we possibly find a new parish up north that would hit it out of the park in all these areas like the one we were leaving behind?
As we settled into our new life, we attended a few different parishes looking for that perfect fit, and eventually settled on a one that we thought made the most sense. The liturgy was traditional, the building itself was inspiring, there were plenty of young families, and while the music may not have been the best, we were willing to let that slide given all the other positives.

A few years down the road, a variety of different reasons compelled us to look elsewhere and see if a better fit might be possible. Immediately upon walking into the next nearest parish, it was overwhelmingly clear to me that this was not going to be the fit we were looking for. Sure, the music was fantastic, but the liturgy was more modern than we were used to, the space was missing the Catholic smells and bells we cherished, and there weren't even any kneelers!
And yet, in spite of all of that, as we walked out of Mass I turned to my wife and said, "I think this is it." As I ran through my mind over all that had just happened, all the things that are typically an instant turn off to my slightly more traditional Cradle Catholic mind, it hit me. There was one theme throughout the Mass that made me feel the presence of Jesus deep within my soul in spite of everything else: joy.

From the moment the priest started Mass, to the way the songs were sung, to the homily touching on how we should all expect to walk away from every single Mass changed for the better, to the sign of peace with those interested smiling eyes around us, to the Eucharist, to the end of Mass where the priest went out of his way to let everyone know they were welcome at this parish and that their presence in the faith community mattered; it was all about the joy.
Instantly, I connected this insight to another time I felt the joy of Christ break through my stony heart, my visit with the Daughters of Saint Paul in Boston, and I thought back to the incredible impact that their infectious joy had on me. I was experiencing that exact same feeling as I walked out of Mass.
This Mass did leave me changed, just as the priest suggested it should in his homily, but not in the manner that I would have expected. My heart of stone was turned into a heart of flesh, and it was all because of the type of joy that can only come through a deep encounter with Christ and his body, the Church. It was the joy my wife and I felt at our old parish back home, the joy I felt praying and sharing dinner with the Daughters of Saint Paul, the joy I felt walking out of Mass at this new parish, and the joy I pray will be present in my heart no matter what may come, all the days of my life.
If you find yourself looking for a parish that fits your family's needs, consider the joy you feel during and after the Liturgy. The music may be subpar, the homily may drone on, but if you feel that joy, you might be exactly where Jesus wants you.
Tommy Tighe is a Catholic husband and father of five boys. You can find out more about him at CatholicHipster.com.
---
Read the latest local and global Catholic News.
Sign up for our newsletter.