The view from my Divine Office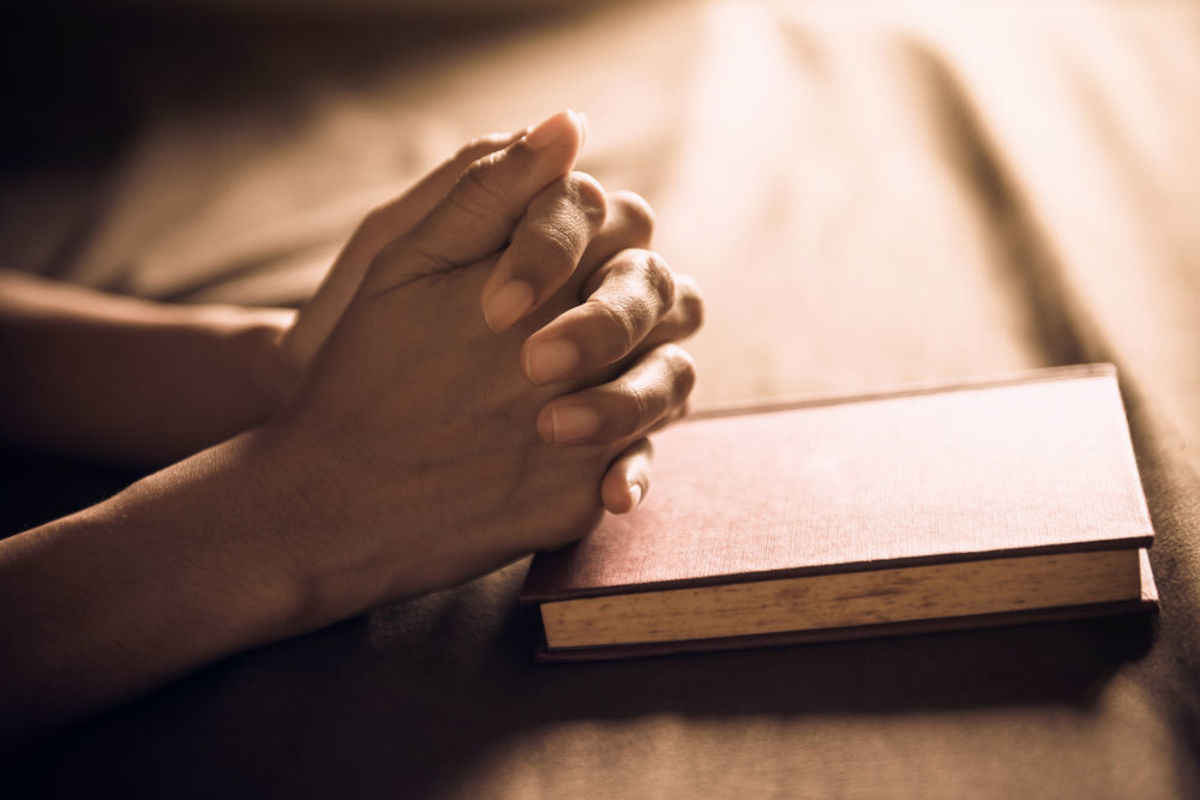 In 1 Thessalonians 5:17, St. Paul makes a recommendation that at first glance seems flat out impossible: "pray without ceasing."
When I hear that, my first reaction is something akin to, "He can't be serious, right?"
I react that way, despite the fact that I pretty much check my social media feeds without ceasing, snack without ceasing, and complain without ceasing. For some reason, those come pretty easy to me.

Praying without ceasing though? Not so much!

There's just too much to do! I'm working full-time, spending most of my time away from work corralling three kids into our minivan and around town, and I've got WAY too many shows to stream on Netflix after the kids finally fall asleep.

I feel pretty lucky to cram a single Hail Mary into the midst of all that, but "pray without ceasing?" I can't even imagine!

A few years ago, however, I made a Lenten goal that changed my entire way of viewing St. Paul's directive. I made a goal to pray the Liturgy of the Hours, also known as the Divine Office. It seemed like quite the commitment, but I was young back then, and up for a challenge. Today I'm thankful that I jumped in at that time, as I still find the Liturgy of the Hours one of the most fruitful ways of praying all these years later.

From the earliest times of the Church, the Liturgy of the Hours has stood side by side with the Eucharist as the Church's public forms of worship. All these centuries later, the prayers are still obligatory for bishops, priests, deacons who are becoming priests, and many connected to institutes of consecrated life, societies of apostolic life, and other various organizations. 
But I'm here to tell you that this ancient form of prayer is a blessing to all of us lay folks as well! The format of calls to prayer at different times of the day with the Universal Church has many blessings just waiting for us to grab ahold of.

Not only does it help us to answer the seemingly unreachable call of St. Paul to "pray without ceasing," but perhaps even more importantly, it connects us to the Body of Christ both in Heaven and here on Earth in a very real and tangible way.

We lift our hearts and minds up to God in prayer at the same time as our fellow brothers and sisters in Christ, reminding us of our connection to and dependence on all of them, and in that simple act of reaching out to God together as one body, we inspire ourselves and those around us to reach out to each other as God has commanded us in order to help each other in our corporal and spiritual needs.
All thanks to 15 minutes of prayer, a couple of times per day.
So, what do you say? Why not give it a shot?!
Download one of the many apps on your phone's app store, resolve to start off simple with just a Morning and Evening prayer, and then get ready to find your faith and prayer life expand exponentially.
Tommy Tighe is a Catholic husband and father of four boys. You can find out more about him at CatholicHipster.com.

---
Read the latest local and global Catholic News.
Sign up for our newsletter.