The power of praying for strangers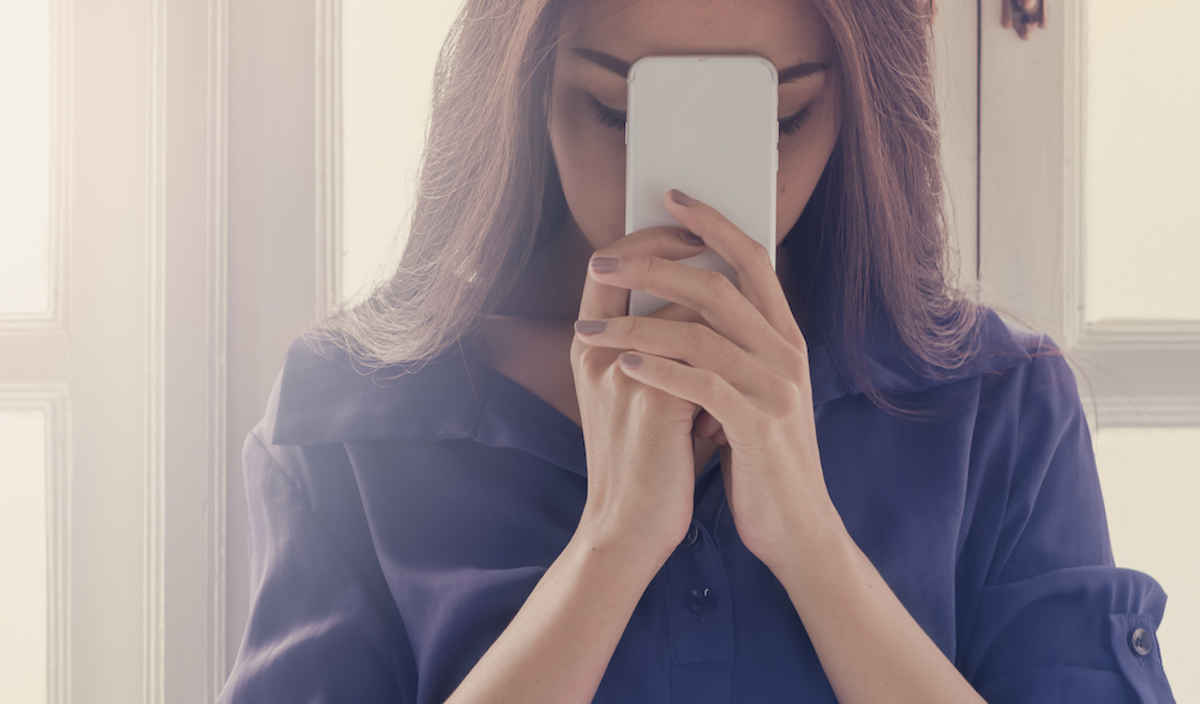 You don't need me to tell you how much social media has changed everything about the way we communicate, share information, and entertain ourselves. While we may differ in our favorite app, we all seem to be hooked on sharing our lives with others through the medium and it shows no signs of letting up. Social media is certainly a go-to destination to find entertainment, a helpful place to gather information on up-to-the-minute news, and a fun spot to share jokes amidst the difficulties of daily life, but there's something even more powerful available to us through the means of social media, and I'm here to encourage all of us to take advantage of it: the opportunity to pray for strangers.
Most of us try our best to fulfill our biblical obligation as Catholics to pray for those in need around us: we pray for family and friends, our local parish priest, our co-workers, our neighbors, and countless others within our local sphere of influence. The power of those prayers can undoubtedly be felt when we turn our focus heavenward and ask God to intervene in the lives of those around us as he sees fit. In my personal life, and surely your own, there are many instances of times where prayer for those around us helped provide strength in difficult moments, healing in times of sickness, and relief in times of anxiety.
With social media, however, our opportunities to intercede on behalf of our sisters and brothers within the Body of Christ, and witness the incredible power of prayer, has gone from the local level to the international, and it is something one has to see to believe.
I have personally been on the receiving end of this incredible support through social media. When my family was experiencing the most difficult time of our lives, facing the death of our beloved son shortly after his birth, social media kicked into gear to lift us up. Those we knew, and those we had never had any contact with whatsoever jumped to our aid and interceded on behalf of our family. I was humbled to hear from people who prayed for us, fasted for our intercessions, and multiple priests who offered Mass after Mass for our family as we struggled.
While our son wasn't miraculously healed, I deeply felt the truth of the words shared by our priest during his homily at our son's funeral: Not a single prayer was wasted, even though it can seem so from our shortsighted vision. Our priest shared that the weight of our grief should have been expected to absolutely destroy us, and yet here we were, standing before the altar and our son's tiny coffin, somehow empowered to carry on step by step despite the incalculable heartbreak.
He was absolutely right. Prayer is the only thing that keeps us going on. After that experience, I decided to make an effort to use social media as a way to pray for others, to pay back what we had received. Sure, I still enjoy the jokes, memes, and videos as I scroll through Twitter, but the most meaningful of all moments are the ones where I get the opportunity to pray, fast, and ask for God to step into the lives of strangers in need. I can't being to explain the incredible need for prayers out there, but I witness it every time I offer to pray for others online. The depth of suffering in our world, now within reach of all of us through social media, is incredible. The opportunity to pray and offer sacrifices for those suffering is seemingly infinite. The works of mercy have been made available to us through the means of social media, and I would suggest that we are obligated to jump in and start helping out in any way we can.
I have been asked to pray for those hoping for everything from conversion of family members, to relief from anxiety, to healing from incurable cancer, to unborn babies with diagnoses incompatible with life, to everything in between. It's so incredibly humbling to see the pain and suffering others are going through, and to then turn and pray for them in their need. And while I can often be left questioning if prayer works after seeing it seemingly fail to make a difference in my own life, I have most assuredly seen the power of prayer and the answers to so many prayers through social media. It has absolutely nothing to do with me, let's be clear, but time and time again those who have asked for prayer on social media have later followed up to say that those prayers have been answered, often in somewhat miraculous ways, and my own faith has been strengthened as I see those prayers answered on a daily basis.
I would strongly recommend all of us use social media in this way, opening ourselves up to receiving prayer requests from absolute strangers online. Seeing the wide range of need out there not only puts my own difficulties into perspective, but being able to offer up prayer and sacrifice for those in need also allows me to step out of my own world and immerse myself into the lives of others, AND God answers prayers, which is incredible and faith affirming to see on a daily basis.
Alright, log on, ask away, and start praying!
Tommy Tighe is a Catholic husband and father of five boys. You can find out more about him at CatholicHipster.com.
Start your day with Always Forward, our award-winning e-newsletter. Get this smart, handpicked selection of the day's top news, analysis and opinion, delivered to your inbox. Sign up absolutely free today!
---
Read the latest local and global Catholic News.
Sign up for our newsletter.