Do we trust God in our joy?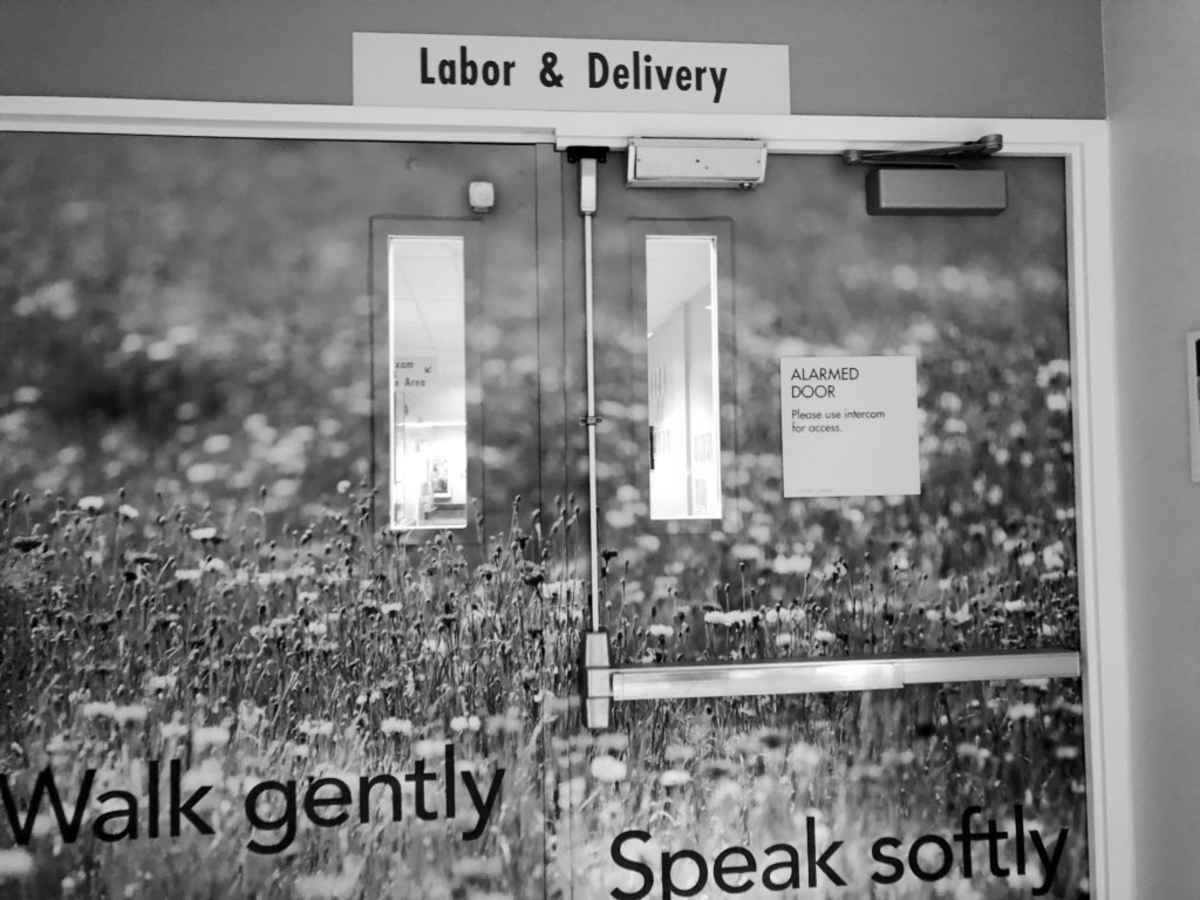 Nearly three years removed from the biggest cross in our lives, my wife and I have inched closer to realizing the incredible power of suffering in our faith journeys, and exactly how and why Jesus invites us to trust him in the midst of pain and heartbreak. As we prepare to welcome our fifth son into the world, however, I have also come to realize Jesus invites us to trust him in the midst of joy as well. While it may seem counterintuitive, that might be an even more onerous invitation for us to accept.
In 2016, my wife and I were faced with a diagnosis for our unborn son that was incompatible with life. Our little one was halfway through his gestation when we were told he most likely wouldn't survive for more than an hour or so after birth. Over the next twenty weeks, we went through all of the emotions you might imagine would come along with such a situation: anger, sadness, hope, anger and sadness again; when his birth finally came that May, we were welcomed into an experience that I can only describe as our crucifixion moment. It was a moment that at the same time contained the most heartbreaking and dizzying pain and sorrow right alongside beauty and unconditional love the likes of which we had never seen before and will most likely never see again. As it was with Jesus when he was giving up his life for all of us, both broken because of what was happening and overcome with love and joy for what was being accomplished, we lived in that both/and reality as we held and kissed our sweet little one goodbye.
Walking through the grieving process over the last three years, we have both become increasingly more aware that this experience was an invitation from God, a moment where he allowed us to enter into an experience we didn't have the ability to fully understand, and simply asked us to abandon ourselves to his providence.
The impact of our son's brief life has been noticeable since well before his birth. Through our love of Luke and his love for us, we learned to abandon ourselves to God like never before, to trust that his ways are not our ways, and to believe that there's a life beyond what our senses can detect and that everything that happens is geared toward that life. We also saw changes in those around us, both in our personal lives and in friends we've made through social media. Our pain and suffering, along with our love and acceptance, changed the world. It changed us, it changed our family, it changed our friends, it changed complete strangers we've never even met.

Something that profound only happens when God's grace empowers us to accept his invitation into the deep mystery of suffering, pain, hopelessness, and redemption.
As we brace ourselves for the arrival of our fifth son, literally any time now, I have come to realize the same can be said for situations involving joy as well.
When we found out we were expecting this lovely new little bundle, you can most likely imagine that our emotions were all mixed up once again. While we have found few moments more joy-inducing than a positive pregnancy test throughout our marriage, this time around that joy was stifled by a piercing reminder of the grief we were still walking through. Our experience with our son who died stripped away our innocent ignorance that pregnancy always works out. It doesn't. It didn't. And now, because our ignorance had been forcibly removed, a positive pregnancy test meant more than just trying to figure out where the next car seat is going to fit in the van.

 It meant we were being handed another invitation, another opportunity to abandon ourselves to God. Not just because we knew pregnancy didn't always wrap up with a nice, happy, and joyful ending; but because we weren't certain it was even okay to feel joyful anymore.
Would another painful ending be in our future? Was it absolutely stupid to be happy over a positive pregnancy test, knowing everything we knew? And even more painful: did allowing ourselves to experience joy over this new baby mean that we weren't properly remembering and continuing to mourn his older brother? Did we trust in God enough to walk into joy the way we learned to trust him and walk into suffering?
My wife is most likely going to start active labor sometime soon, and these questions are all still swirling around in my heart.
As I try and find the right prayerful words to quiet my anxious mind, all I keep coming back to is "Jesus, I trust in you". There's just nothing else.

Jesus, I trust in you. I trust you in pain and suffering. I trust you in joy and happiness. I trust you and abandon myself to you, come what may.
Tommy Tighe is a Catholic husband and father of five boys. You can find out more about him at CatholicHipster.com.
Start your day with Always Forward, our award-winning e-newsletter. Get this smart, handpicked selection of the day's top news, analysis and opinion, delivered to your inbox. Sign up absolutely free today!
---
Read the latest local and global Catholic News.
Sign up for our newsletter.