Playing it forward: The Saint Sebastian Sports Project has changed the game for LA Catholic school sports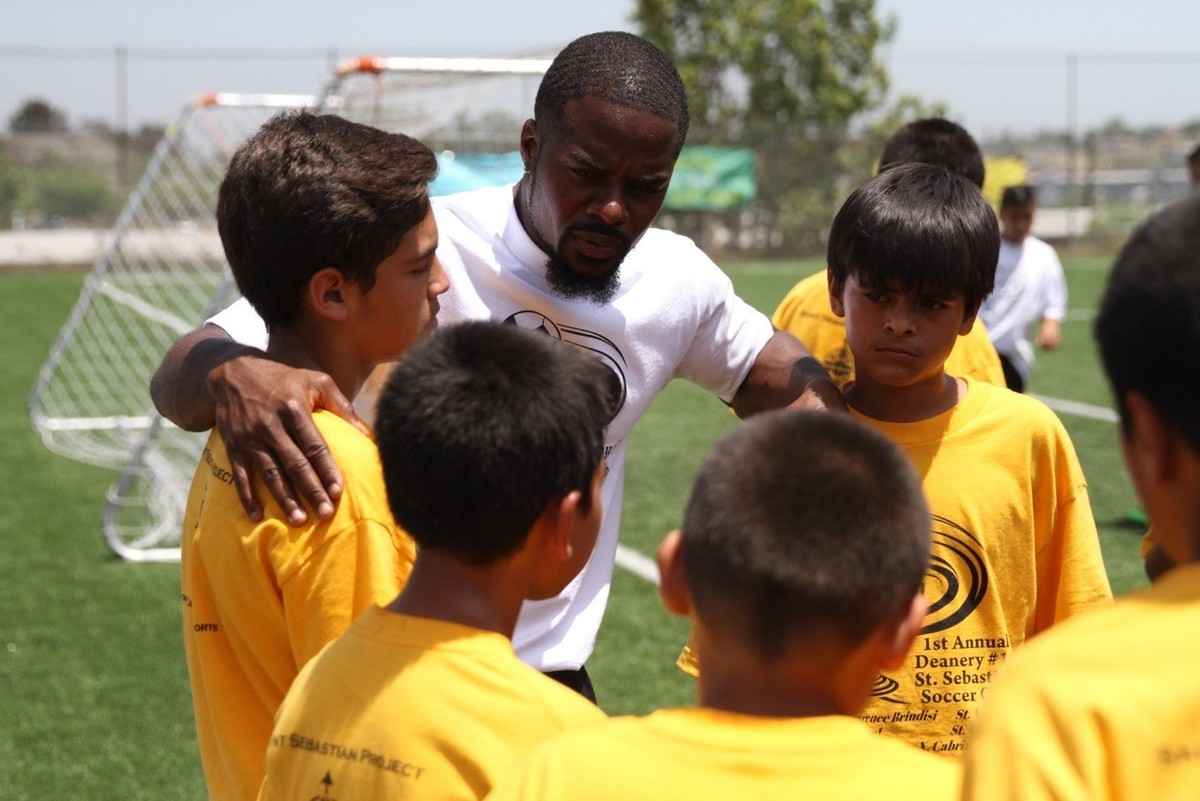 In 2007, those creating the mission statement for what they would call the Saint Sebastian Sports Project (SSSP) had some very basic questions to deal with: How can we help level the playing field for all inner-city Catholic elementary schools in LA's archdiocese? Who needs uniforms and equipment? Playing facilities? Improved coaching?
Four schools were identified to start the process. A few thousand dollars were raised and distributed.
A decade later, many of the same organizers for the Manhattan Beach-based nonprofit have seen nearly 50 schools benefit from nearly a half-million dollars donated for ongoing sports tournaments, outreach programs and coaching clinics. 
And they continue to ask: If there are 100 schools out there who could use help, what is needed next to keep playing this forward?
Saint Sebastian Sports Project executive director Clare Gurbach said they have reached a point where a decade's worth of data helps reinforce that what they set out to accomplish is happening.
"We are Catholics who believe in our faith and want our kids to have a better life," said Gurbach, the group's co-founder with her husband, Jim. It was Jim who noticed the inequities some Catholic schools had over others, based on attending the sports events their three daughters played in for American Martyrs School. 
Ten years after the organization's official inception in 2008, the numbers are hard to ignore. An estimated 10,000 students in 46 schools now participate, according to the program's website. Of the students who participated in the programs, 91 percent demonstrated higher attendance rates and 75 percent experienced higher academic achievement over those who did not play.
Between 2009 and 2017, more than $477,000 has been distributed to participating schools.
Most donations come from an annual fundraiser. But contributions from organizations such as the Knights of Columbus Council 4567 and the Catholic Community Foundation of Los Angeles have become reliable sources of support.
"Having played sports growing up, I see a huge impact SSSP has had on these kids," said Jeff Beland, the former grand knight of the South Bay Knights of Columbus organization, who committed an annual donation of $15,000, totalling $70,000 to date. 
Beland also serves on the SSSP advisory board and is the liaison to Resurrection School in East LA. 
"Whenever I visit Resurrection, the kids are excited to talk about their sports and their parents are extremely thankful for the assistance their kids are getting." 
"Supporting organizations like SSSP allow us to showcase the meaningful work that Catholic volunteers are doing throughout this region," said Timithie Norman, the CCF-LA director of development. 
Gurbach, who went to St. Bede the Venerable Elementary School in La Cañada Flintridge and worked in corporate banking until 2000, made the transition to the nonprofit world when she ran the Friends of American Martyrs, learning the importance of what a financially lean, dedicated group can achieve.
"Most of the money we bring in goes right back," she said. "We have a strong faith — I believe that's a huge component — because we really believe in Catholic education as a ticket for these kids to have better lives."
On the website, more testimonials abound, by way of formally written letters by principals or hand-drawn illustrations from the students. 
They talk about college trips they've taken to Loyola Marymount and experiencing a day with a student athlete. 
They are excited about playing in the refurbished Lewis Albert Yocum Memorial Gym at St. Albert the Great Middle School in Compton, via a grant from the family of the former Los Angeles Angels' team physician.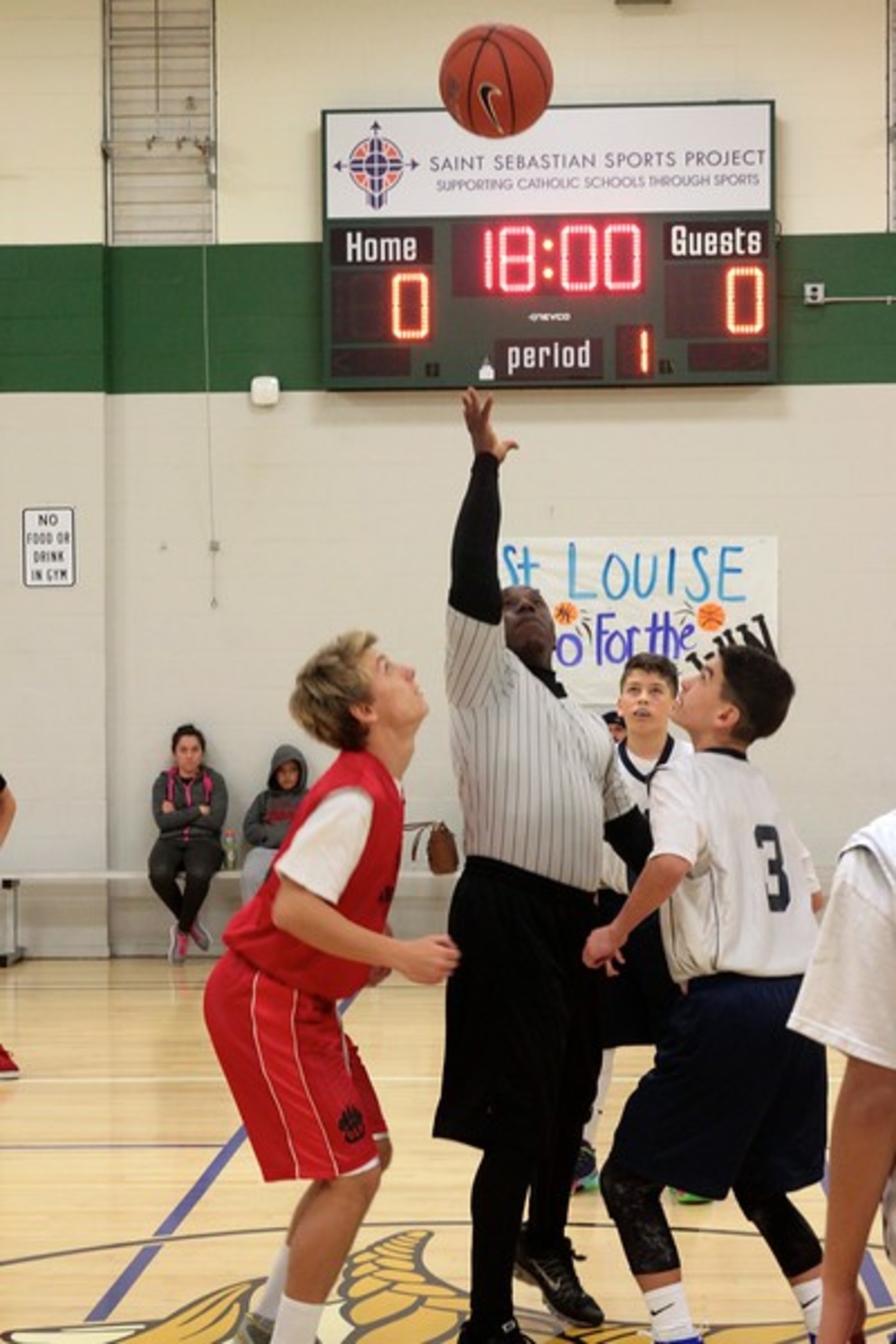 They even celebrate learning that St. Sebastian is the patron saint of athletics.
But from those involved in the program like Marc Maye, the assistant principal and athletic director at St. Lawrence of Brindisi School in Watts, who has coached all sports there since 2006, it resonates with humble gratefulness.
"This has been a Godsend," said Maye, honored with the Karen Beebe Memorial Arrow Award at the SSSP 2015 annual fundraiser. He is now part of the group's advisory board. 
"I can't have any of my programs without them," he said. "You give a kid an opportunity to participate in a basketball, or soccer, or volleyball or a flag-football tournament, those are avenues to increasing school spirit and participation that were not there before."
Maye has played a key role in the latest SSSP initiative — a leadership academy for graduating eighth-graders that started with a couple dozen in 2017 at St. Lawrence of Brindisi School and doubled in size last June at St. Thomas Apostle School.
Jamal Adams, who starts his 14th season as the head boys basketball coach at his alma mater of LA Loyola High, teamed up with Maye and St. Thomas alum and former college volleyball standout Jennifer Beltran to become the programs' guiding compass.
Along with exercises that boost self-awareness and team building, the hit of the day comes when those who are in high school come back and answer questions about what the experience is like for those coming in.
"We're complex human beings," said Adams, who has led basketball camps for SSSP, and recently was given the role at Loyola High as director of Equity and Inclusion in addition to his social science teaching role. 
"The kids who come back help them learn that it's OK to be unique, to be vulnerable," he said. "We see young folks with social media and other abuses get away from who they are. We can arm them before they get into that environment, they learn they're a beautiful person and then can avoid some of the pitfalls."
Among the many success stories, the one that has stuck with Gurbach is the 2016 soccer tournament held at St. Francis Cabrini School. The team from St. Malachy School showed up with orange socks and wore orange ribbons — signifying leukemia awareness. 
The coach's younger brother, Jonathan, was in Children's Hospital of LA battling cancer and the underdog team ended up winning the tournament. 
The team took a break during the event to FaceTime Jonathan and have a group prayer. After improbably winning the tournament, the St. Malachy team took the trophy to Jonathan at the hospital.
In the tournament held last May, Jonathan was healthy enough to play for his brother's St. Malachy School team.
From those kind of reciprocating experiences, those involved talk about how SSSP has made them better people.
"Father Greg Boyle has said to go to the fringes not to change the world but allow yourself to be changed, and that has resonated with me," said Gurbach. 
"The core mission is doing something to give back, but it's changed with meeting people and understanding what they need."
Adams, the 2012 SSSP Arrow Award winner, said he has always had a dream about wanting to start a school or creating a curriculum about leadership and community since leaving his Wall Street job, and programs like SSSP have "been awesome for the ecosystem." 
"When you think of where this can be 10 years from now, what kind of great people can come back and own it, and make it better? That will only keep growing and inspiring."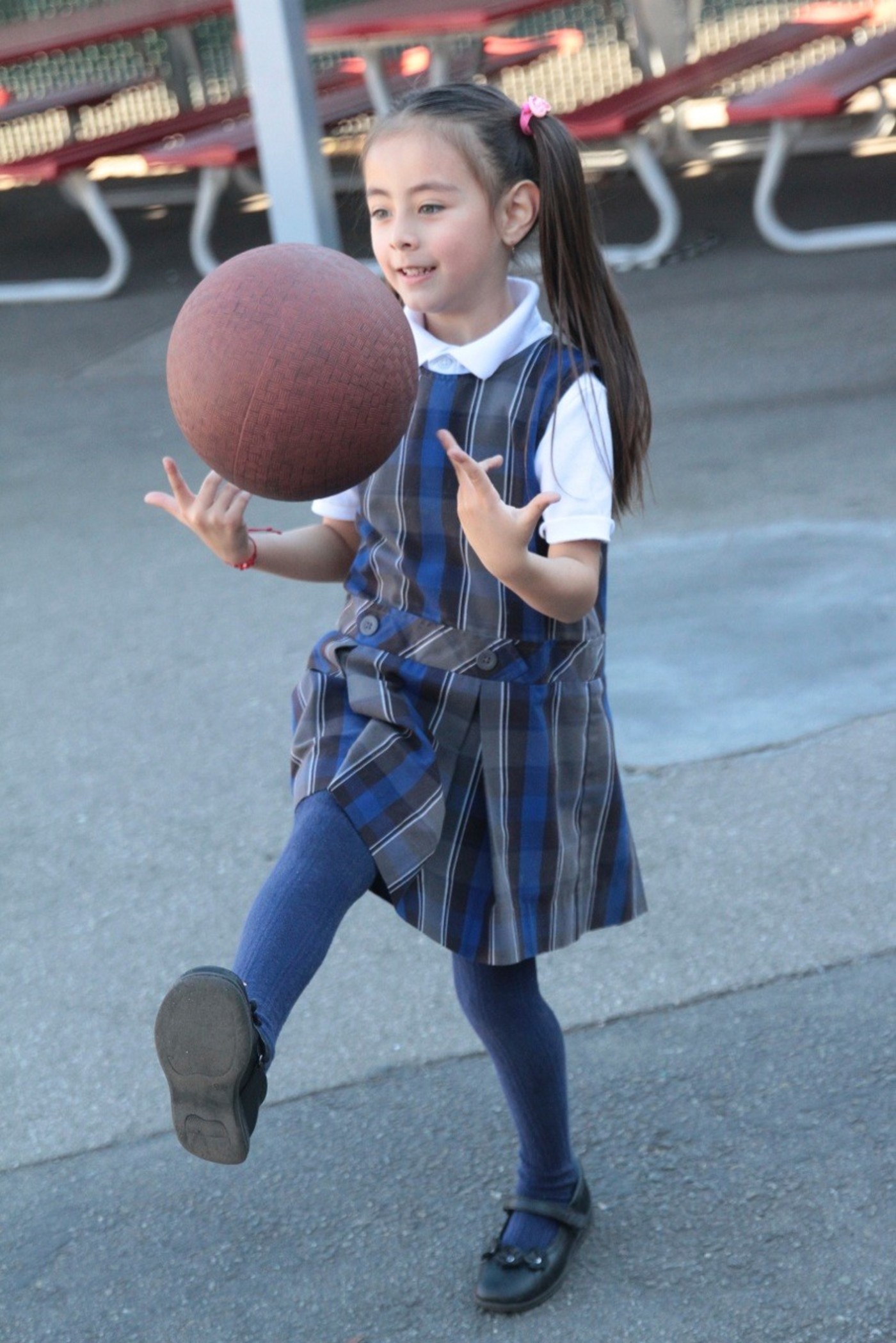 Tom Hoffarth is an award-winning journalist based in Los Angeles. 
---
Read the latest local and global Catholic News.
Sign up for our newsletter.