The martyrs of the La Florida missions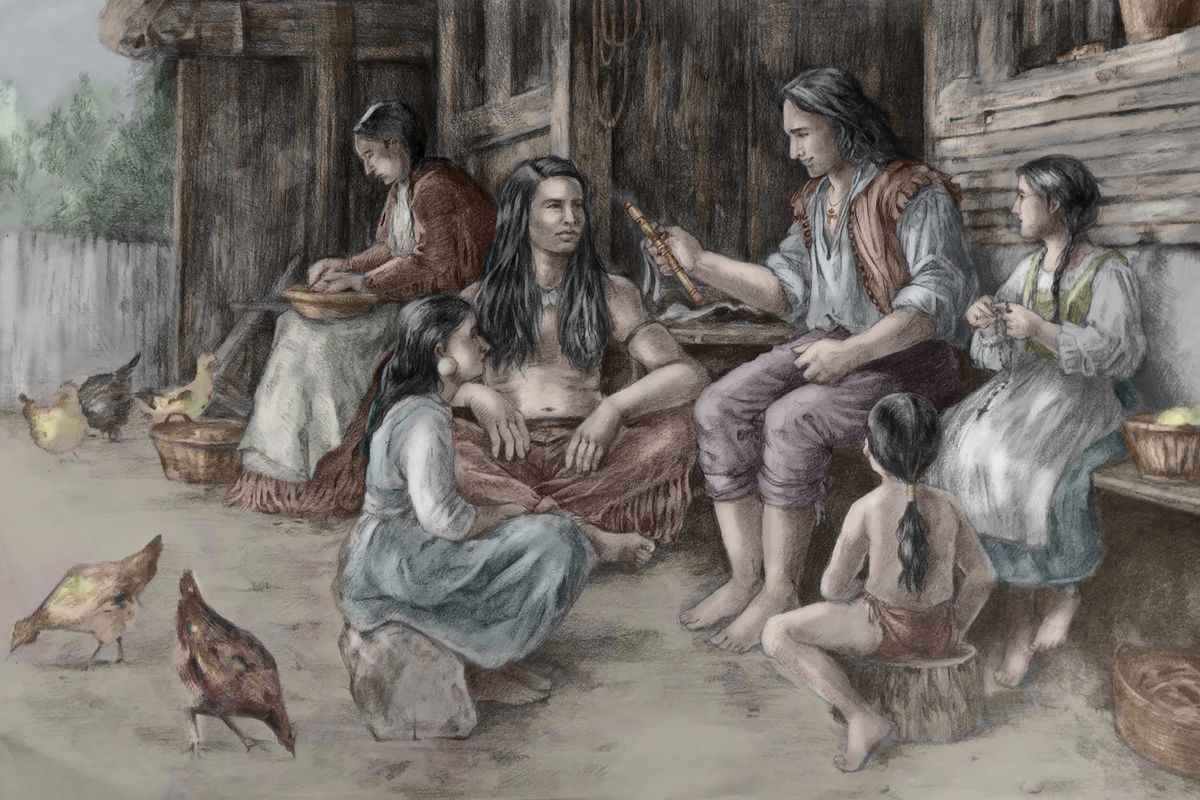 U.S. Catholics in the 21st century should come to know and love the martyrs of the La Florida missions. These martyrs are candidates for canonization, but they are also all real men, women, and children, many with inspiring stories of faith, love and forgiveness. Their desire to reconcile their enemies to Jesus' love can inspire Americans to do the same.
The lead martyr of the cause is Antonio Cuipa, an Apalachee inija (second to the chief), who was a loving husband, father, and a catechist. He was both a carpenter, devoted to St. Joseph, and a skilled musician, who evangelized through music, and crafted instruments painted with beautiful images that taught the faith.
An army of English Protestant colonials and slavers from the Carolinas with native allies, led by Gov. James Moore, invaded the territory of La Florida in 1704, starting the largest mass-martyrdom of Catholics on U.S. soil. Antonio had a deep desire to follow Jesus in everything, including taking up his cross so he could share in his Lord's resurrection. This young man would give his life like Jesus, tied to the cross of La Concepción de Ayubale mission and comforted by a vision of the Virgin Mary.
There are approximately 100 known individual martyrs of the La Florida missions — the majority are indigenous lay men, women, and children — although hundreds more are known to have courageously given their lives for Jesus Christ rather than be separated from the faith.
Baltasar Francisco was an old Spanish soldier born on the island of Tenerife. He had fought side-by-side with the Appalachee to defend their homes and the Catholic faith. He also died, tied to a cross, with a crown placed on his head. He spent his final moments speaking in the Appalachee language and encouraging his brothers and sisters in Christ to hold fast to the faith, saying that the Most Holy Virgin would soon bring him to God "to enjoy his holy glory."
One Appalachee youth who aspired to become a priest, 14-year old Manuel, died a martyr seeking to protect the Eucharist from desecration. He is to the U.S. what St. Tarcisius is to Rome.
The cause includes many Franciscan, Jesuit, and Dominican priests, who showed what pastors look like who have what Pope Francis calls the "smell of the sheep." When their flocks were in danger, they ran to them. Franciscan Father Agustin Ponce de Leon, who was born in the St. Augustine mission, died trying to save two indigenous altar boys from slavery. Franciscan Father Juan Parga refused to seek his own safety and joined Antonio Cuipa and his companions on the doomed relief effort to save La Conception de Ayubale mission, knowing that they would not likely return.
Mariana Viuda, a young and widowed mother of the Timucua nation known for her kindness and good deeds toward others, and her 9-year old son Jacinto, became martyrs, praying the rosary. When told their lives would be spared if they just spat on the cross at San Juan del Puerto in Mocama province, Mariana told them she would not destroy her heart, and "this cross and her heart were the same."
One martyr in particular struck home with the King of Spain. Don Patricio de Hinachuba, an Appalachee chief renowned for his goodness, integrity and love for others by both indigenous and Spanish people alike, met his death bravely at St. Augustine in 1706. Known as the "Cacique of the Poor," he had a personal correspondence with both Charles II and Philip V, and defended the dignity and rights of the indigenous. Don Patricio had a faith filled with the joy of the Gospel, and he brought a Spanish soldier, who had struck a child, to seek forgiveness by telling him, "Jesus Christ said that it must be allowed for the children to approach him and not to be struck like you did. And he also said that all evil done to one of these little ones was done to Him and because of that you gave a blow to God our Lord and must request forgiveness."
Philip V established October 3 as the day to commemorate the martyrs of La Florida missions throughout the Spanish empire. Today, their cause for canonization is nearing the next step of beatification, gaining them recognition and veneration for not just the Americas, but also the universal Church.
Antonio Cuipa and the martyrs of the La Florida missions, pray for us!

A prayer for the beatification of the La Florida Missions martyrs can be found here: http://www.martyrsoflafloridamissions.org/prayer-beatification-servants-god-antonio-cuipa-and-companions
For further information about cause of the Martyrs of the La Florida Missions: http://www.martyrsoflafloridamissions.org/
For further reading see the National Catholic Register: Hundreds of Martyrs Sow the Seeds of Faith in the United States
Peter Jesserer Smith is a staff writer at the National Catholic Register, a news service of the EWTN Global Catholic Network. He is a Catholic journalist who has covered a variety of topics and persons in the U.S., the Syrian and Iraqi refugee crisis, and Pope Francis's historic visits to Jerusalem, the Holy Land, and the United States. 
---
Read the latest local and global Catholic News.
Sign up for our newsletter.