'Paddington 2' is worthy sequel of lighthearted family fun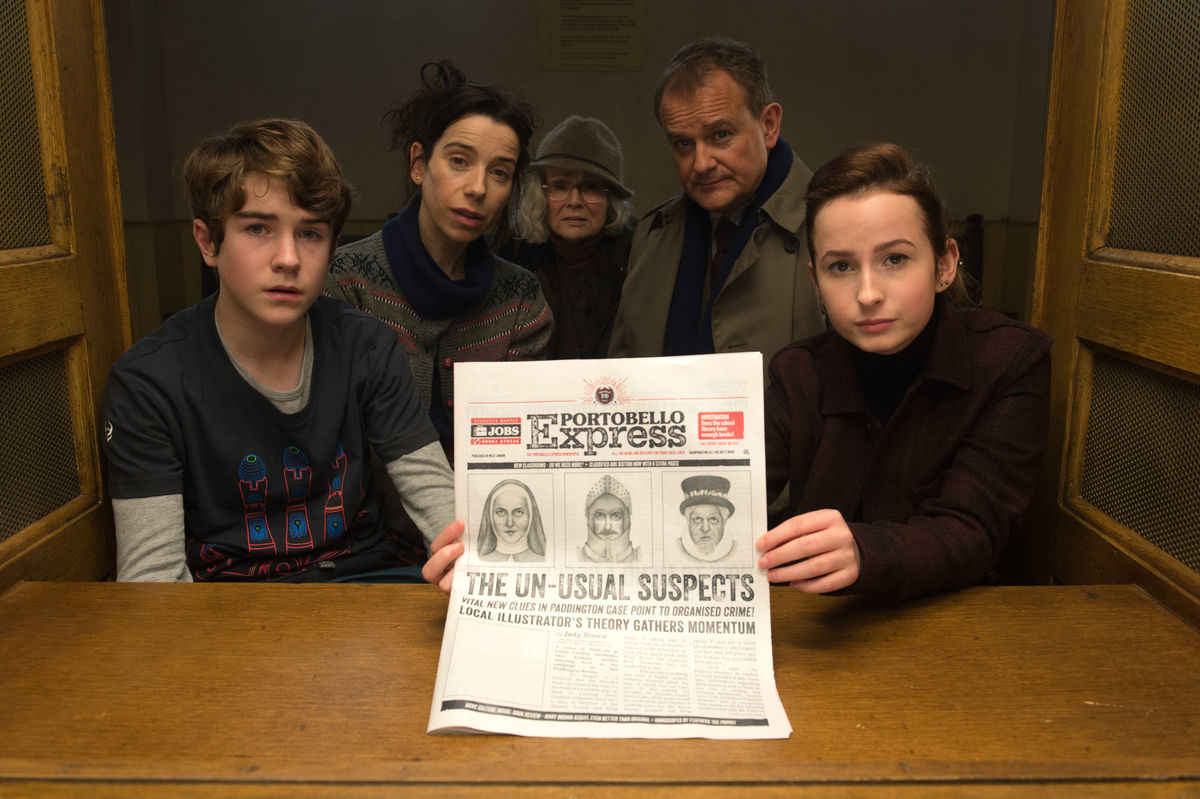 Most conversations involving Sally Hawkins these days will understandably revolve around her mesmerizing, nearly wordless performance in the acclaimed drama "The Shape of Water," which in all likelihood will land the veteran British actress her first Best Actress Oscar nomination.
But while the month of January will see Hawkins anticipating good news involving her performance in "Shape of Water," it will also witness the release of another film featuring Hawkins that's just as likely to tug at your heartstrings: "Paddington 2," the sequel to the delightful 2014 hit "Paddington."
It's no secret that, in Hollywood these days, finding a sequel that meets the standards set by its predecessor, especially an original as well-received as the first "Paddington" (it currently holds a 98 percent on Rotten Tomatoes), is tantamount to finding a needle in a haystack. "Paddington 2," however, is that rare big-budget sequel that lives up to the original and, thanks to its genuine whimsy and overflowing family-friendly charisma, perhaps even surpasses it.
This iteration of Michael Bond's beloved illustrated bear from his 1950s children's books once again sees a computer-animated Paddington (voiced by Ben Whishaw) in live-action London, this time seeking the perfect gift for his Aunt Sally's 100th birthday.
Paddington knows he's found a winner when he uncovers a unique pop-up book in an antique shop, the cost of which will require him to take on a myriad of odd jobs throughout the community. But Paddington finds himself in hot water when the book is stolen and he is framed for the crime, which lands him in prison with some menacing characters.
Paddington's foster family, the Browns, which includes parents Mary (Hawkins) and Henry (Hugh Bonneville of "Downton Abbey") as well as teenage children Judy and Jonathan, know that Paddington is innocent, and grow to suspect that their neighbor/has-been stage actor Phoenix Buchanan (Hugh Grant, fully embracing his character's quirks) is the actual culprit.
While the Browns strive tirelessly to prove Paddington's innocence, the optimistic, marmalade-loving Paddington makes even prison a better place, and strikes up unlikely friendships with his motley cellmates.
The first thought you'll most likely have if you see Paddington 2 is "Wow — this animation is stunning." Indeed, "Paddington 2's" visual effects team deserves a great deal of praise for the ease with which Paddington and his fellow computer-animated animals blend seamlessly into the vibrant London setting.
But the most influential factor in "Paddington 2's" success is its heart. Much like its central protagonist, the film bounces along with an effervescent air that seeks to make everyone's day a little brighter, and is helped along the way by several doses of humor.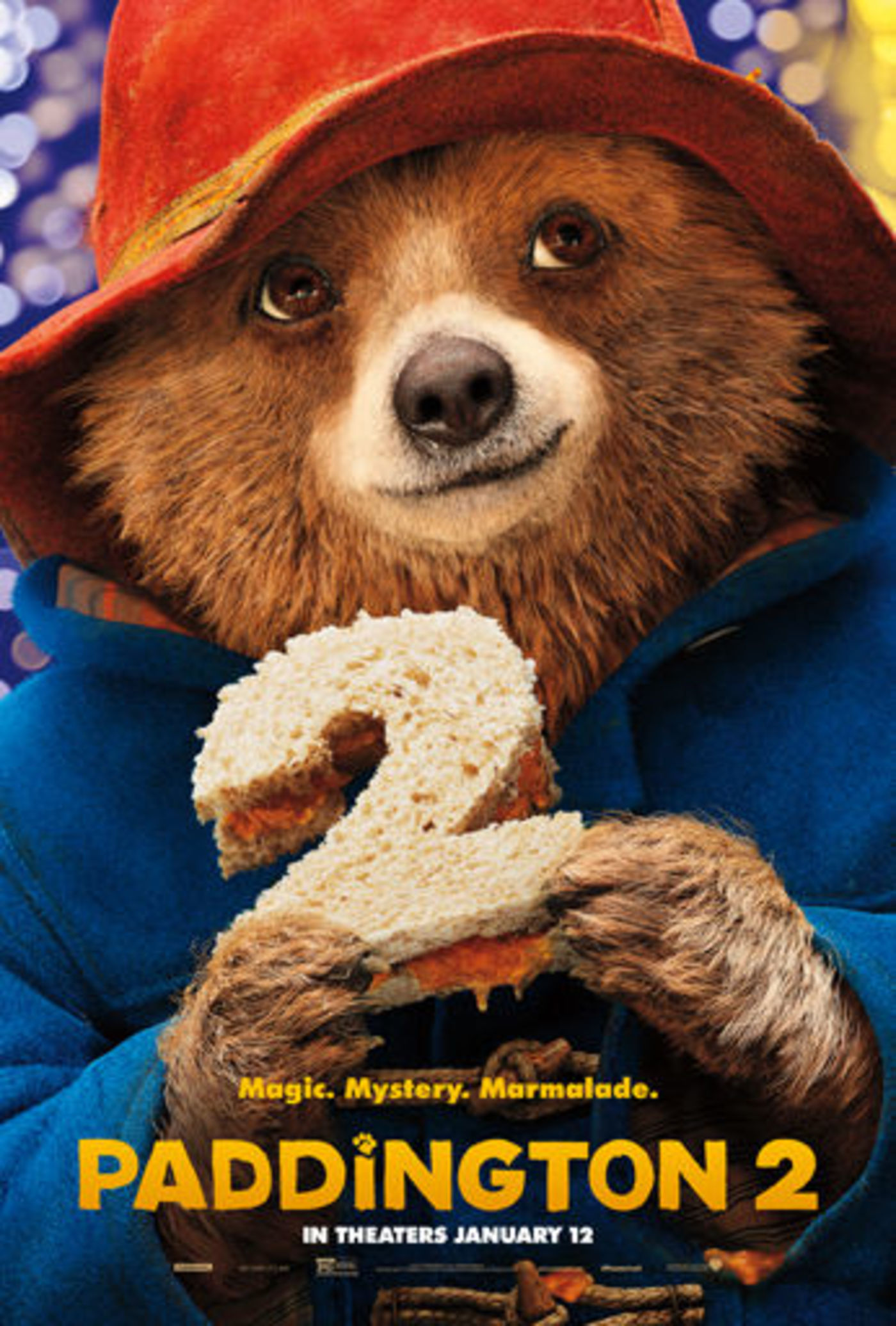 "Paddington 2" lays the sight gags on pretty thickly, and not all of them feel worth it, but the film atones for it with more than a few genuinely laugh-out-loud hilarious moments courtesy of Grant, Bonneville, Hawkins and Brendan Gleeson as Knuckles, the surly prison chef.
As a movie aimed for children, "Paddington 2" never reaches the transcendent emotional depths of, say, a "Coco"; the narrative pedals a simplistic mystery that any audience member older than 12 years old will solve before the question is even posed. But part of "Paddington 2's" appeal is this very simplicity, its earnest desire to be a fun and easily digestible outing for the whole family.
Kids will almost undoubtedly love this film (rated PG for some action and mild rude humor), and as an adult, I think "Paddington 2" has enough going for it to entice parents to want to take their kids to see it. And in this day and age, that's certainly worth its weight in marmalade.
---
Read the latest local and global Catholic News.
Sign up for our newsletter.