Daniel Day-Lewis goes out on high note in 'Phantom Thread'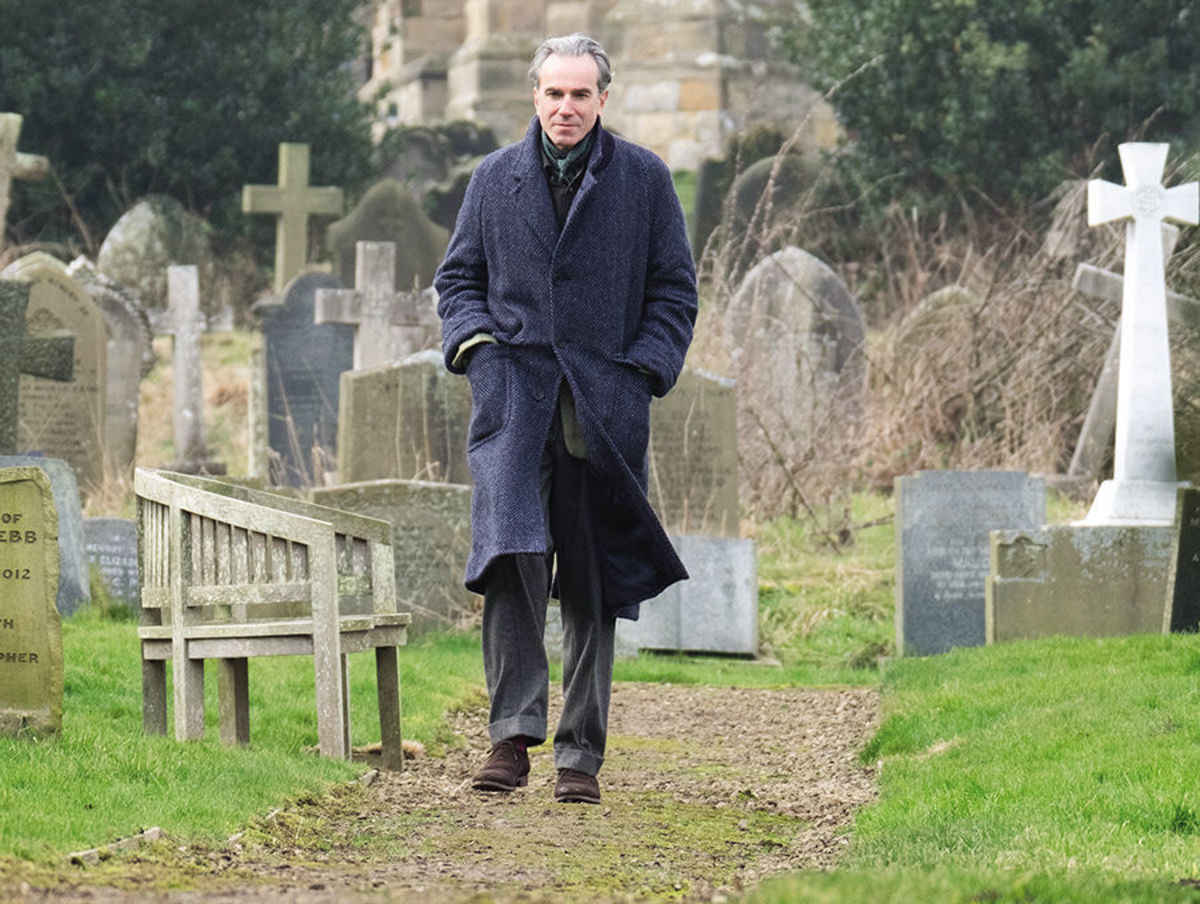 Unlike athletes who inevitably reach a point when they sense that their aging bodies can no longer endure the physical toll of a professional sports season, actors very rarely retire from their craft, and even less frequently announce it. But when revered actors do make such a declaration, we ask the same question of their final films that we ask leading up to all-time great athletes' final seasons: Will they be able to go out on top?
Acclaimed method actor Daniel Day-Lewis put us all in that position last summer when the three-time Best Actor Oscar winner announced that "Phantom Thread," the latest effort from proficient writer/director Paul Thomas Anderson, would be his final opportunity to win his fourth.
Day-Lewis lost out at the Golden Globes on Sunday to Gary Oldman's uncanny Winston Churchill portrayal in "Darkest Hour," a result that will most likely repeat itself at the Oscars in February.
Despite the fact that Day-Lewis' final role is unlikely to render him an Oscar, however, it does enable the British actor to leave Hollywood with yet another display of the unparalleled commitment and energy that so distinguished his career.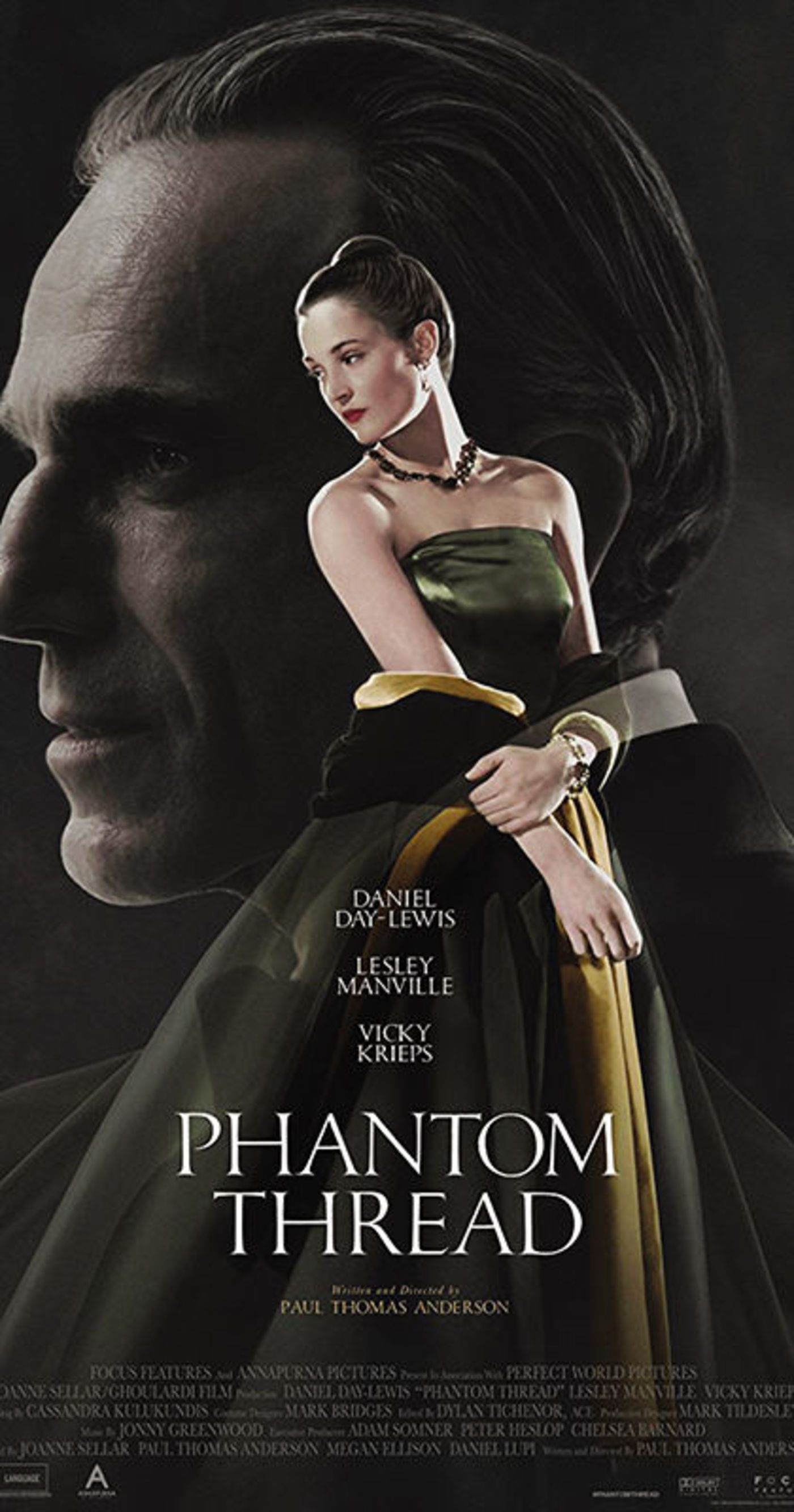 Day-Lewis' self-alleged swan song sees him in the role of Reynolds Woodcock, a highly sought-after dressmaker in 1950s London, whose attention and efforts are so singularly devoted to his craft that it prevents him from maintaining any meaningful interpersonal relationship other than with his stoic sister/business partner Cyril (Lesley Manville).
Reynolds ultimately abandons his previously staunch insistence on remaining a lifelong bachelor, however, when he meets and falls in love with Alma (Vicky Krieps), a headstrong waitress who returns Reynolds' love with ferocious passion.
Over time, it appears that Alma, despite her most sincere efforts, is doomed to suffer the same fate as Reynolds' previous romantic partners and fail to be seen in the eyes of the meticulous dressmaker as anything more than a distraction from his work.
The persistent Alma reasons that the only way to maintain Reynolds' fleeting affection is to somehow force him to slow down with his work, which leads her to a desperate measure: cooking Reynolds' next meal with just enough of a trace of poisonous mushrooms to make Reynolds temporarily bedridden with stomach illness.
Through the years, P.T. Anderson has earned the reputation of being one of the more imaginative filmmakers in the industry, his work often featuring simplistic yet savvy narratives propelled by characters that operate a refreshing half a step away from the beaten path, not to mention musical scores that perfectly encapsulate everything Anderson brings to the table. "Phantom Thread" checks each of these boxes and, as was the case with 2007's "There Will Be Blood," sees Anderson pull the very best work out of Day-Lewis.
And Day-Lewis is often matched scene for scene by Krieps, who likewise brings tremendous energy and dedication to the role of Reynolds' exasperated, hopelessly in love wife. Many of the film's most compelling scenes occur when Day-Lewis and Krieps share screen time, sometimes entangled in viciously bitter, passionate arguments, other times wading in taut silence that rings even louder. Additionally, the proceedings benefit immensely from the performance of the icy Manville, who shines as Reynolds' only true kindred spirit.
"Phantom Thread" suffers a little bit, however, from its own self-defeating nature. As a character, Reynolds is designed to be frustrating, perpetually keeping others at bay, too set in his particular ways to let anyone else fully into his world. And as a result, we the audience are never allowed in either. Like Alma, we are certainly intrigued by Reynolds and want to understand him, but are never truly given the chance.
As head-scratchily inward as Reynolds may be, however, the role feels like the perfect goodbye for Day-Lewis, who is likewise known for being an aloof person who keeps his life outside the set extremely private.
Abraham Lincoln may have been the role that Day-Lewis was born to play, but Reynolds Woodcock is the role that he was born to mirror. And everyone who watches Day-Lewis onscreen will hope that, in the same way Reynolds has a change of heart when it comes to the prospect of marriage, Day-Lewis may one day change his mind about acting.
Interested in more? Subscribe to Angelus News to get daily articles sent to your inbox.

---
Read the latest local and global Catholic News.
Sign up for our newsletter.