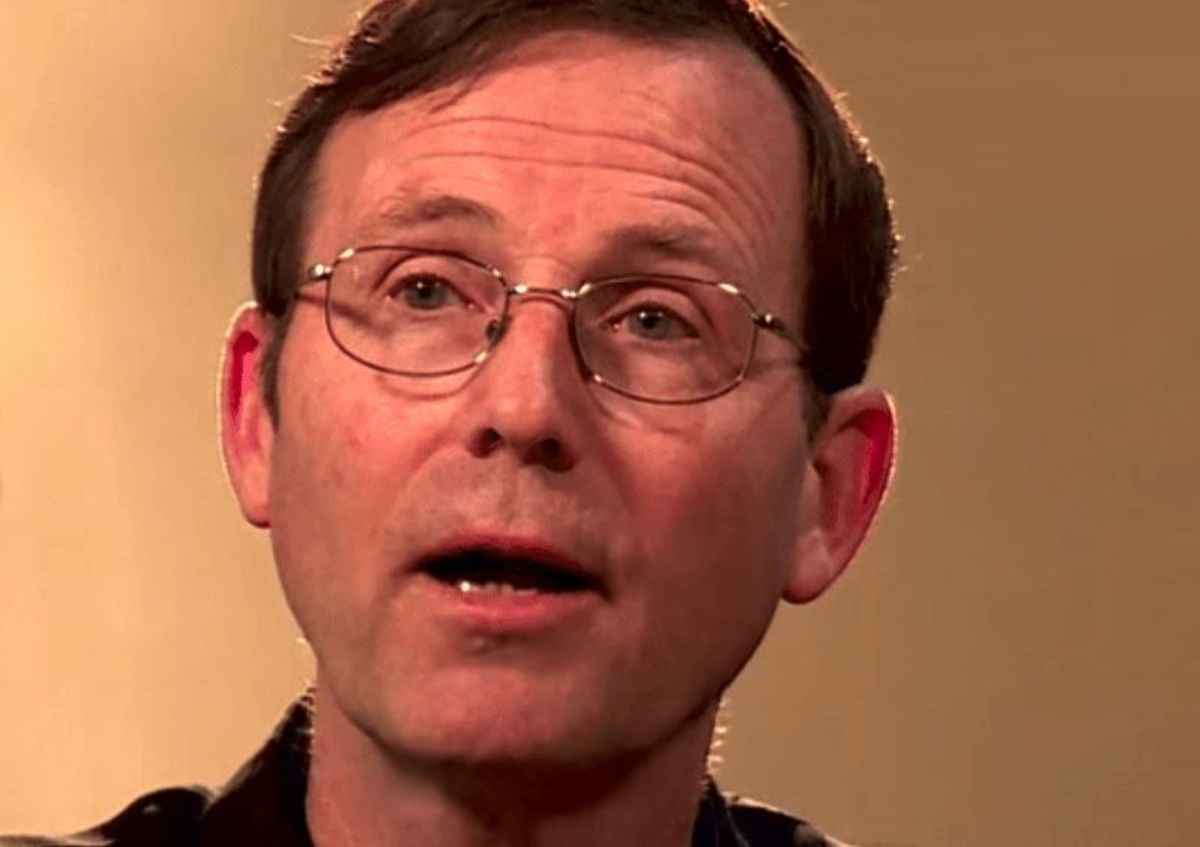 This LA priest has a plan to get you out of your spiritual rut
The lives of the saints may seem unattainable at times — saints didn't face the modern struggles that we do today in our increasingly secular world. 
But by drawing on their inspiration and their example, Oblates of the Virgin Mary Father Ed Broom, associate pastor of St. Peter Chanel Church in Hawaiian Gardens, has written a manual of sorts for modern-day Catholics. 
Below is an excerpt from my conversation with Father Broom about his recent book, "From Humdrum to Holy: A Step-by-Step Guide to Living like a Saint" (Sophia Institute Press, $15).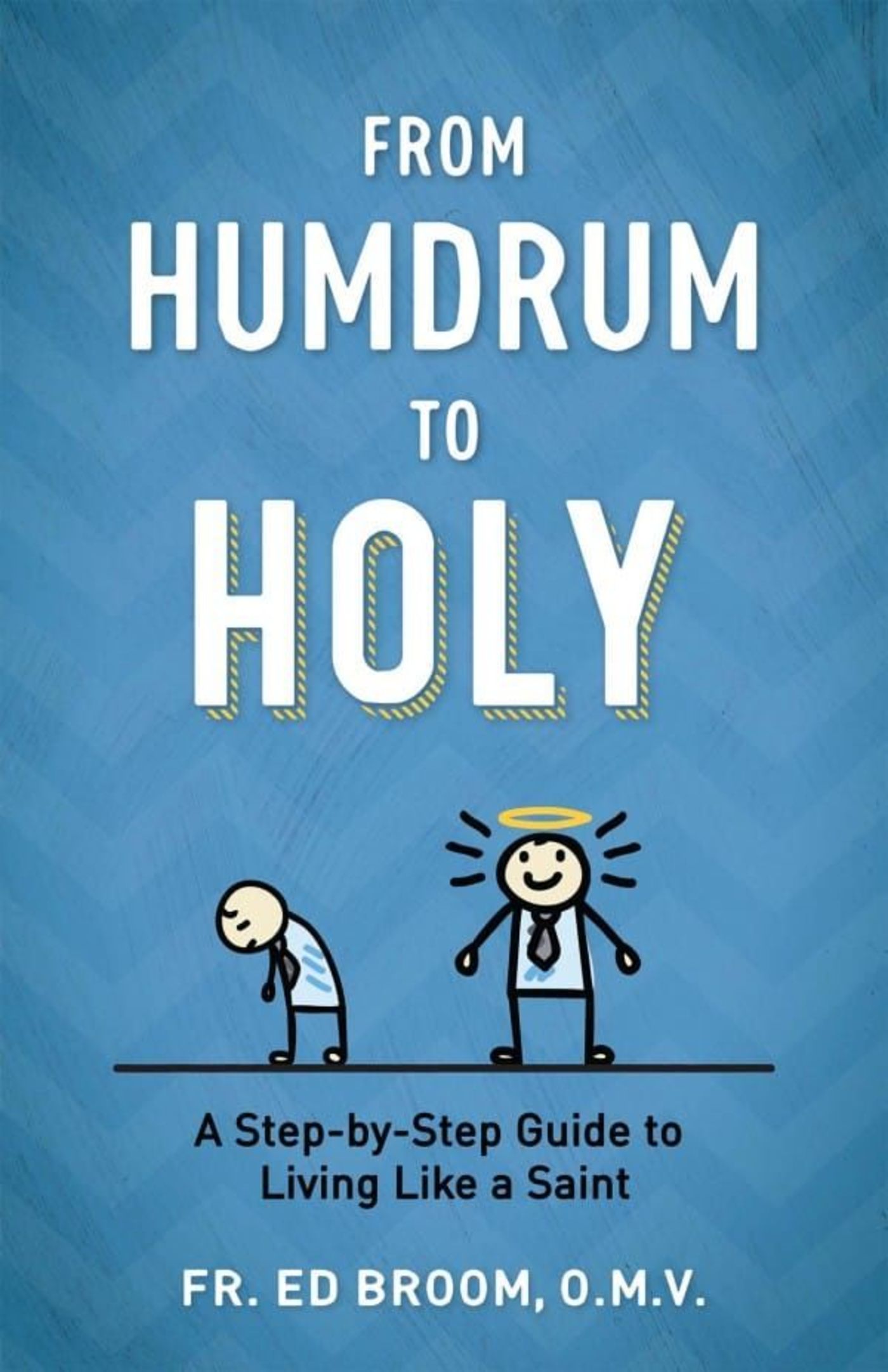 Kris McGregor: We are called to holiness, but everything in the world seems to fight against us. 
Father Ed Broom: The three basic enemies we have in our spiritual life are the devil, the flesh and the world. The devil tries to lie to us, and seduce us by specious reasoning. The flesh rebels against the spirit, and doesn't want to obey. 
And finally the world tries to seduce us into believing that true happiness can be found in this world. But as Our Lady of Lourdes told Bernadette, "I cannot promise you true and absolute happiness in this life, only in the life to come." 
The whole idea is that we are in spiritual combat, and we have to recognize the good and the bad. I put together an acronym to be able to understand it — BUT. B stands for "be aware," U stands for "understand," and T stands for "take action."
McGregor: I think the way you've outlined how to make a plan of life in your book is so accessible for everyone. 
Father Broom: It's interesting that in the professional world, doctors, lawyers, teachers, writers, engineers — they all have to go through ongoing studies, a constant process of permanent formation. 
We should be professional Catholics. We should do all that's within our power to try to form ourselves better and better each day. We should get our prayer lives in order, and attend the sacraments of confession and Holy Communion as much as possible.  
I think the enemy tries to convince us that it's too hard, but we all have these steps we can follow to become closer to God. 
St. Ignatius of Loyola in ["Spiritual Exercises"] Annotation No. 1 says that the purpose of the exercise is to try to order the disorder in our spiritual life. And one of the chapters in my book is 10 ways to start to become a saint. Being a teacher, I put together 10 "M"s [for the first letter in Mary's name] on how we can put together a plan of life (see sidebar).
McGregor: How can we use the section on self-knowledge in your book to access spiritual exercises and help us in our own experiences? 
Father Broom: Making a Daily Examen is a very good tool for us to get to know God better, and understand how he's working in our lives. 
The steps to make a good Daily Examen are to start by thanking God for all that he's given to us, because he is so generous. We beg for the grace to see ourselves in the light of his grace, and then we rewind the film of our life to see where God has been present, but we have become absent to him. 
Then we tell the Lord we're sorry for the times in which we have not responded to his abundant graces. And then our last step is to look to the future, and propose to try to be more faithful to the grace of God, because we have to recognize that God is good. 
Doing the Daily Examen is a very good tool for us to get to know ourselves, and to get to know God better and understand how he's working in our lives.
The founder of my order, the Oblates of the Virgin Mary, Ven. Bruno Lanteri, loved to preach that our God is a God of goodness, that God is slow to anger, and he's rich in kindness. I think we should meditate on that psalm. 
Even if we fall, if we just launch ourselves into the merciful embrace of the living God, he'll forgive us. 
That's why we have that beautiful parable of the prodigal son, which I say we can also call the parable of the merciful Father, because we are focusing not only on the misery of the son, but also on the goodness and bounty of our loving Father. 
McGregor: It's so invaluable to draw on advice from your founder, Ven. Lanteri: Don't become discouraged. If you fall off a little bit, pick yourself up. Begin again. 
Father Broom: One of the most famous phrases of the founder of the Oblates of the Virgin Mary is "nunc coepi," which means, "I will start again." 
Even though we may fall many, many times, as long as we keep getting up and throwing ourselves into the merciful arms of our loving Father, he will always forgive us. 
McGregor: Why is forming a healthy conscience so critical to this plan of life? And why is it such a hard thing to do? 
Father Broom: If people can get in the habit of examining their consciences well, and going to confession frequently, at least once a month, I would say that's a very positive means to form one's conscience. 
The Holy Spirit really does speak to us, but one of the big problems in the modern world is that we're bombarded by so many noises. 
Pope Benedict XVI came to the United States and said it's difficult today for young people to say yes to God in the vocational call because the radio and TV and the internet, all these different noises, can block us from hearing the gentle but forceful voice of the Holy Spirit in our lives. 
We have to be like the young Samuel and say, "Speak, O Lord, for your servant is listening." 
McGregor: When we do that, it's on us to respond to that desire to listen, isn't it? 
Father Broom: I think one of the challenges we have is fear, fear that can actually paralyze us. How many times in the Gospels does our Lord tell the apostles, "Do not be afraid!"? 
We have to cultivate a greater trust in God's loving and providential care in our lives. If God is going to ask us to do something, he'll always give us the corresponding graces to carry it out. God is never going to ask us to do the impossible. That's not our God. 
McGregor: Do you think we even realize that we're afraid? 
Father Broom: That's why you work to discern the spirit. When we bring our hidden fears to the surface, then we can start to cope with them. But if we're really paralyzed by our fears, we're not going to be able to carry out the will of God in our lives. We have to have greater trust in God. 
10 'M's to becoming a saint
1. Morning prayer. Start your day off by offering yourself to Jesus through Mary. 
2. Meals. Bless our meals and thank God that we have something to eat. 
3. Meditation on the Bible. St. Jerome says ignorance of the Bible is ignorance of Christ. 
4. Mass and Holy Communion. The greatest act we can do is to go to Mass and receive Holy Communion.
5. Mercy toward others. Always try to be merciful, especially to those who are not kind to us. 
6. Manners in Church. We should enter the house of God with great respect and great reverence. 
7. Meekness and gentleness of heart. We should try to imitate Jesus in Matthew 11, where he says, "I am meek and humble of heart." 
8. Jesus is the Master. He is the way, the truth, and the light. 
9. Mission. All of us are called to be missionaries, to first come to Christ, and then go out to the whole world. 
10. Mary and the most holy rosary. We should have a great love and devotion to the Blessed Virgin Mary.
Click here to listen to the full interview.
Kris McGregor is the founder of Discerninghearts.com, an online resource for the best in contemporary Catholic spirituality.
Interested in more? Subscribe to Angelus News to get daily articles sent to your inbox.
---
Read the latest local and global Catholic News.
Sign up for our newsletter.