That your joy may be complete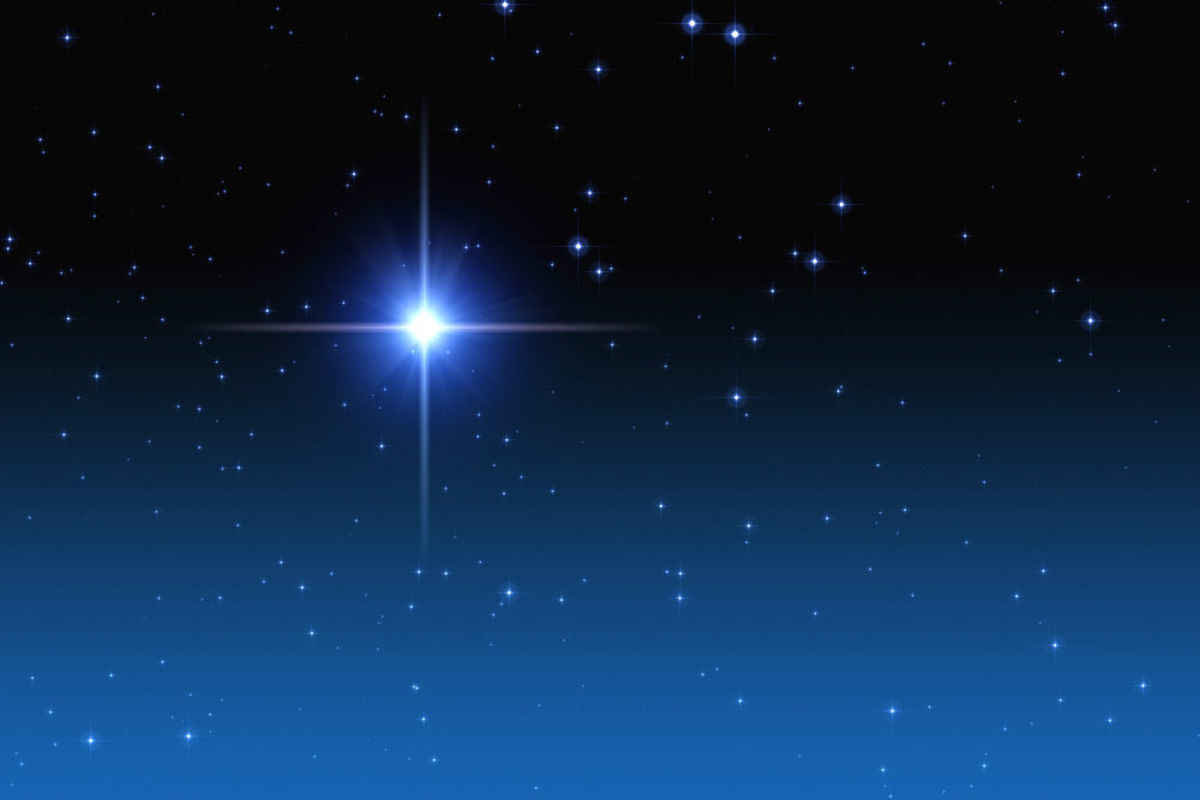 I remember being a little boy looking out our kitchen window into the night sky as Christmas approached. I was certain that I would see the star announcing Jesus' arrival. I eagerly scanned the sky. My childlike faith felt Christ's approaching immanence. I never saw the star, but in the end it didn't matter. Christmas was going to come anyway. 
Jesus was coming to us. And in that truth was born the joy in the innocent childlike faith that searched the dark sky for his light.
Joy is the fruit, the ultimate reward of our Christian virtue.
The three theological virtues are faith, hope and charity. In faith we believe in the promises of our God and all he has revealed to us. We hope in the fulfillment of those promises, in eternal life with him in the kingdom of heaven, trusting ourselves into his hands. In charity we abide in Christ here, loving him above all things and our neighbor as ourselves, which is loving them as he loves us for his sake.
These virtues living within the heart of the Christian believer bring forth the unsurpassed joy of Christ into our lives and into our world. Joy is the reason for our faith, for our hope and for our love.
Sometimes we doubt this. Our lives become full of not only happiness, but sadness, loss and pain. Our perfect joy can become hard for us to feel because our focus goes elsewhere. Without a deep spiritual foundation it is very hard to understand or feel the joy that Christ offers. We see suffering, we feel pain, we know injustices, war, homelessness, abuse, death. We see a fallen world, a world of sin in which we bear crosses.
How can we find Christ's joy in the midst of suffering? Seek Christ in it and be united to him, for he suffered for us. You may have heard the phrase "offer it up." Suffering has great redemptive value for souls. All the saints knew this, lived this, and many died embodying this truth. Jesus himself, at the height of his suffering, about to expire on the cross exclaims, "It is complete," or "It is accomplished." He has fulfilled the will and plan of the Father and suffered for love of all of us. They are words of joy in the midst of the greatest suffering.
We seek substitutes for Christ's joy. We pursue "happiness," a fleeting feeling which we search for in fleeting things, fleeting pleasures and other people. We are never satisfied because all of these things pass and they don't fulfill our innate desire for true joy.
We seek for the treasure in all the wrong places. As St. Augustine said, "You made us for yourself, and our hearts find no peace until they rest in you."
St. Paul wrote of the worldly things in which we seek happiness. He wrote, "For his sake I have suffered the loss of all things, and count them all as loss, in order that I may gain Christ and be found in him." (Philippians 3:8-9)
St. Paul suffered mightily in his work, but because that suffering was for the Lord, Paul had faith and hope, and from that center he could rejoice in Christ. When he is imprisoned, he calls himself a "prisoner for the Lord" and in that he rejoiced.

Our joy is only found in union with Christ. If you doubt St. Paul's words, I offer you the words of the Lord.
"As the Father has loved me, so I have loved you; abide in my love. If you keep my commandments, you will abide in my love, just as I have kept my Father's commandments and abide in his love. These things I have spoken to you that your joy may be complete." (John 15:9-11)
Complete and full joy. Let us remember that the Gospel is the Good News. Pope Francis tells us that there should be no "sour-faced" Christians. We should be rejoicing in the Lord, proclaiming the Good News to our brothers and sisters. Paul exhorts us, "Rejoice in the Lord always; again I say rejoice. Indeed the Lord is near." (Philippians 4:4)
Advent comes to remind us that our ultimate goal is nothing else but to be united with our Lord. Advent reminds us to be vigilant, prepared and patient.
The voices of Advent
"Be patient therefore, brethren, until the coming of the Lord… Establish your hearts, for the coming of the Lord is at hand." (James 5:7-8)
Listen to the voices we encounter this Advent.
We hear the voice of Isaiah, the one who told us to make straight the pathways of the Lord. In the third week of Advent we hear his voice again with prophetic words later proclaimed as fulfilled by Jesus in the synagogue. "The Spirit of the Lord is upon me, because the Lord has anointed me to bring good tidings to the afflicted." (Isaiah 61:1)
The good tidings proclaimed are that the Lord has come to us, and because of Christ our sufferings have not been in vain. In him we find comfort, healing, freedom, consolation, wholeness. In him we find joy. That is the Gospel. That is the Good News we share and rejoice in. Our Lord comes to us!
For the second week of Advent I wrote about the voices of hope, John the Baptist and Mary. Their hope and their faith and trust in the Lord brought forth their great boundless joy in him. They gave themselves fully to the Lord and he filled them with joy.
John was so filled with joy at the coming of Jesus that he leapt in his mother's womb at the approach of Jesus in his mother's womb. In joy his mother Elizabeth cries out, "Blessed are you among women, and blessed is the fruit of your womb." (Luke 1:41-42)
The Pharisees come to John and asked him why he is baptizing. John says, "I have baptized you with water; but he will baptize you with the Holy Spirit." (Mark 1:8). It is in anticipation of this joy that John preaches and baptizes. How great John's joy when he proclaims, "Behold the Lamb of God, who takes away the sins of the world." (John 1:29)
The voice of Mary, the one who is full of grace. We hear her joy in her fiat, her yes to the Lord. Mary's rejoicing voice later sings out in praise, "My soul magnifies the Lord and my spirit rejoices in God my Savior." (Luke 1:47) She proclaims that the Lord has done great things for her. Through her he has done great things for all of us. He has come to us, been among us, healed us, redeemed us, taken our sins to the cross, given us the Church and the sacraments, and promised to come to us again.
Mary rejoices in these things. Let us rejoice with her. Christ shared in our human suffering; he suffered all of our sins and the brutality of the cross. Mary also suffered the cross, her heart pierced with pain and sorrow. All this for the joy of Christ. All this for the joy of the kingdom of God.
All this that your joy may be complete.
As we await Christmas, may we never lose sight of our awaiting of the coming of our Lord. Spend some time reflecting on abiding in the Lord now so to then abide in him forever, united with him in eternal beatitude.
Let his name be on your lips in prayer this Advent. Speak the name of Jesus from your heart, softly like a whisper. Speak the name of Jesus as a peaceful exhalation of joy.
Rejoice.
Gaudete.
Kevin Theriault is a Lay Dominican writer, freelance journalist and photographer.

---
Read the latest local and global Catholic News.
Sign up for our newsletter.