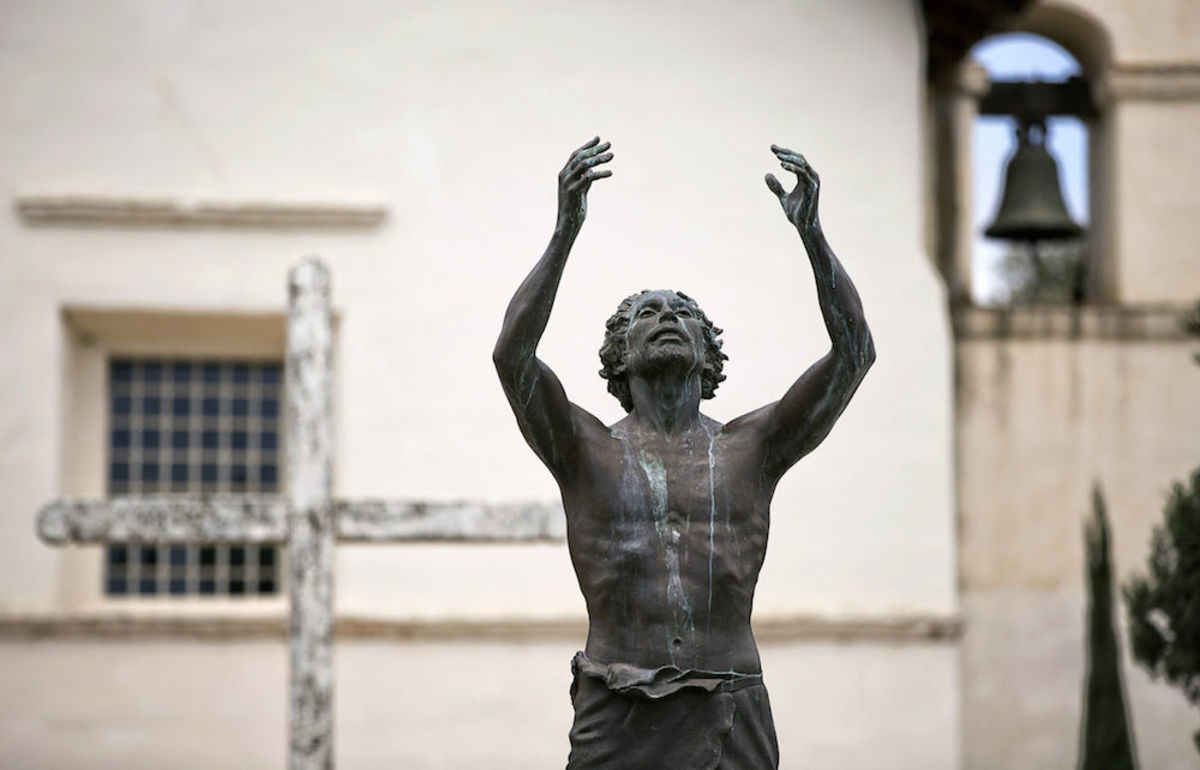 The Liturgical Year of the Church has beautiful rhythms of feasts and celebrations full of deep meaning for the spiritual life. The Liturgical Year significantly ends with the Solemnity of Christ the King which leads us into the Advent season, the time of preparation for the arrival of that King.
Advent is not merely a lead-in to Christmas. Advent is truly more than that. It is a time of anticipation for us of an event yet to come.
The Catechism of the Catholic Church reads, "When the Church celebrates the liturgy of Advent each year, she makes present this ancient expectancy of the Messiah, for by sharing in the long preparation for the Savior's first coming, the faithful renew their ardent desire for his second coming." (CCC 524)
That is why Advent is a time to prepare. It is not to prepare us for Christmas, but to prepare us for Christ. There is a time coming where we expect the King's return and Advent reminds us to anticipate and be ready for him.
Since we don't know when that time is, whether in 1,000 years or this very night, we are tasked to stay vigilant, to be awake and steadfast. The days and weeks of the year go by and we easily lose focus. Life is full of busy struggles and pleasurable distractions. It's easy to stray in heart and mind from thoughts of Christ.
Advent begins a new year calling us to refocus on Christ, the King who is coming, and remind us to prepare the way of the Lord.
What does it mean to prepare?
We need to do a serious and truthful assessment of what we are doing to make straight the pathway of the Lord? Are we prepared if he were to come this very day?
If you are already a saint, you need not read further. You are probably all set. For the rest of us, let's assess some things we can do to renew ourselves in preparation. These simple things deepen the way we live the faith on a daily basis.
Here are five points of action that can allow us to grow deeper in our faith during Advent.
Pray
For some, this may be the easiest area of faith-life to tackle. For others, it may be an area of frustration due to the hyperactivity of life.
If your prayer life is lacking because you "can't find the time," change your approach to the importance of prayer life. We never "find the time" for things we don't prioritize in our hectic schedule. If prayer is just not happening for you, you need to make it happen.
Put it on the schedule. Be intentional and develop a habit. If you wake up in the morning and begin your daily routine of busy things to get ready for your day, make prayer the precursor. Wake up and give the Lord thanks. Get up five minutes earlier and have a small prayer routine before you enter into anything else.
Add prayer into your small moments. You can pray while driving, maybe even pray along with a recording of the Rosary or the Divine Mercy Chaplet. You can pray before meals. You can pray in the restroom. Anywhere that gives you a moment to reflect.
Before you crawl into bed at night take a few moments to reflect on your day with the Lord, give thanks for your blessings and move closer to him before closing your eyes to sleep.
Pray alone. Pray with your spouse. Pray with your children.
Pray with the community of the Church during the Mass, but also pray the Liturgy of the Hours, the universal prayer of the Church. 
Whatever your level of prayer life, use Advent as an opportunity to go deeper, developing the interior life and the relationship with the Lord that we need to sustain us in good times and in bad.  
Repent
If you don't go to confession often, definitely make use of it during this time of preparation. Press the reset button and return to a state of grace.
And then, seriously take a look at the sins you have confessed and address them. Are they the same sins as last time, and the time before that?
Repentance requires doing something different, making changes that will positively affect our spiritual life. Whatever the persistent or besetting sins are that affect you, look into ways you can avoid them or change your attitude which causes them.
Whatever these sins are, there is a spiritual solution to overcoming them if we take the time and look deeply and honestly at them. The first step is the desire to not be stuck in the cycle of sin and to truly seek the way out.
Consider working with a spiritual advisor on ways to transform your spiritual life and turn away from the path of sin. Also, use lots and lots of prayer.
Volunteer
This may not be something Advent makes you think of, but it's definitely something that improves the spiritual life. Giving of yourself, whether it be your talents, your time or even your money, turns us to an outward living of the faith. It turns us from focusing on self to focusing on the other - the sick, the poor, the hungry, the thirsty, the stranger, the imprisoned. Jesus tells us that by caring for them, we are caring for him.
Giving of ourselves and caring for others makes us more Christ-like. And that feels good, not in a prideful way, but in a spiritually fulfilling way. We fulfill the second great commandment of Christ to love our neighbor as ourselves.
Simplify
Is your life chaotic? Do you lack time for nurturing your spiritual life? Do you barely have time to breathe?
Take a step back and look deeply at what takes up your attention, focus, time and energy.
Where can you make cuts to remove time-wasters and energy drains? Where can you refocus a block of time to something more spiritually positive?
Is the issue really a lack of time or a lack of a right ordering of priorities?
Take time to step away from things, to take a step out of the world which demands so much of you. Sometimes the best word you can say is 'no.' No to too many commitments. No to things or people that drain your time for no good purpose. No to selfish desires and bad habits that detract from your spiritual life.
It is sometimes hard to say no, but it can be spiritually healthy.
Remove the clutter so you can breathe, both physically and psychologically.
Create space in your life. If your hands are always full, how can you do God's work or receive any gifts God would place in them? If you are full to the brim with responsibilities and activities, how can God find any room to pour himself into your life?
Seek to become an empty vessel waiting to be filled by the Lord.
Clean out the temple of the Holy Spirit. Make yourself a worthy place for him to dwell. Let go of ruminations on the past, on past sins and failures. Let go of the things you cannot control and the worries that come with them.
Hope and trust in the Lord.
Preach
Preaching includes many different ways of evangelizing or sharing the faith. You don't necessarily need to get up on a soapbox on a street corner and shout the Good News. But you should, as a Christian, be willing to speak to others about your faith and to share the Gospel.
Faith should not be a private thing. Jesus told us that you do not light a candle and place it under a bushel, but on a stand, and it gives light to the whole house. "Let your light shine before men that they may see your good works and give glory to your Father who is in heaven." (Matthew 5:16)
You may have heard the phrase attributed to St. Francis of Assisi, "Preach the Gospel, and when necessary use words." Don't be afraid to use words. Offer a loving word to a friend or co-worker in despair. Tell someone you are praying for them (or pray with them). Speak and defend the truth with love and charity.
Invite a friend or family member to come to Church with you.
You never know what small word of faith and kindness may affect someone's life. During Advent renew your commitment to find ways to share your faith and be a light of the world.
The Precursor
These five points of action relate strongly to the life of Saint John the Baptist. John is our model for Advent, the one who is the herald of the Lord, sent to prepare his way and bear witness to him.
John lived a life of deep inner prayer, peace and connection to the Spirit in the desert. He is the fulfillment of Isaiah 40, the voice crying in the wilderness to make straight in the desert a highway for our God. John lived a simplified life, a temple swept clean in preparation for the coming of the Lord. John gave of himself, only to point to the Messiah. John leapt in his mother's womb with joy at the coming of the Messiah. John was in the world, but not of the world. John reminds us, "He must increase, but I must decrease." (John 3:30)
Maybe the simplest thing we can do this Advent is to find some small opportunities in our lives where we can be more like John.
Kevin Theriault is a Lay Dominican writer, freelance journalist and photographer.

---
Read the latest local and global Catholic News.
Sign up for our newsletter.