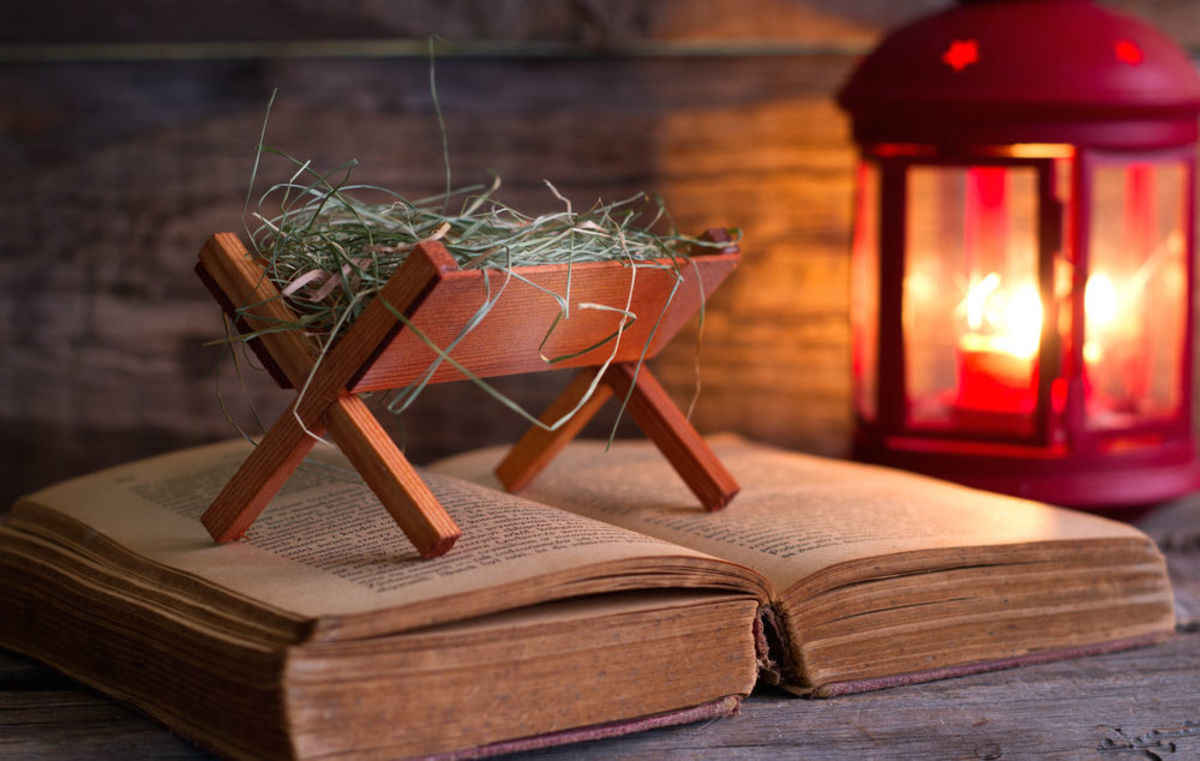 Maranatha!
A few friends of my mine and I have taken to greeting each other with this ancient Christian greeting as a sign and witness of our faith and hope in Christ. 
Maranatha is an Aramaic two-word formula which appears only once in the New Testament which means "Our Lord, come." It was written by Paul as an expression of his fervor for the Lord and his hope in Christ's return.
Paul wrote, "Our Lord, come! The grace of the Lord Jesus be with you." (1 Corinthians 16:22)
What a beautiful expression of hope in the Lord for the Advent season!
Paul's voice never wavered from that hope in Christ. He suffered brutal treatment and violence for the sake of the Gospel and the name of Christ. Beaten, flogged, stoned to a point near death - still his hope remained in Christ. Even when he writes of being "so utterly, unbearably crushed that we despaired of life itself," his hope lies not in himself but in the God who raises the dead saying, "on him we have set our hope that he will deliver us again." (2 Corinthians 1:8-10)
Hope. What is it?
Hope is defined in the Catechism of the Catholic Church this way: "Hope is the theological virtue by which we desire the kingdom of heaven and eternal life as our happiness, placing our trust in God's promises and relying not on our own strength, but on the help and grace of the Holy Spirit." (CCC 1817)
Hope is an aspiration to happiness, true joy as found in the love of Christ which we seek. The catechism says hope is placed in the hearts of people by God and is that which keeps us from discouragement and despair. Hope opens us up to expectation of what the catechism calls "eternal beatitude."
So we hope in the coming of the Lord, to be with him in his presence.
Maranatha!
Hope is no fleeting or whimsical thing. We tend to use the word hope like it is a wishful thing saying things like, "I hope it doesn't rain." True hope is not based on wishful fancy, but based on faith.
Faith is the virtue of believing the things that God has revealed to us, through Scripture and other means of revelation. We hope in these things, not hoping that they might happen, but we hope in these things knowing that they will indeed happen because our God has told us so.
God has revealed the truth, it will happen because he has said so. Hoping in him means we are living in expectant faith awaiting the fulfillment of his promises.
God is always faithful to his word. In Genesis 3:15, God promises that mankind eventually will see victory over evil. God will send the victor to conquer evil, his own Son, the Messiah. All of the Old Testament, all of salvation history, is a story of a people living in expectation, living in hope of the redemption from the fall.
"Be strong, and let your heart take courage, all you who wait for the Lord!" (Psalm 31:24)
The people waited for centuries, sometimes wandering far from the Lord, suffering exiles and devastations, but always, though they were unfaithful, God remained faithful to them. His word was true, he had entered into covenant with the people.
Eventually came the voice in the desert, "Prepare the way of the Lord." The voice of the fulfillment of hope.
John the Baptist called the people to repentance, to turn from their sins and turn back to God in anticipation. He was crying out into the wind for all to hear that the King is coming! Hope in him!
Maranatha!
I often wonder about the scene of the Annunciation. God's messenger appears to a young maiden with marvelous news. For centuries this was the news that the Jewish people had been hoping for. Suddenly, here it is, the time is now!
And that great news is delivered to a young girl, alone. Is she overwhelmed? Does it seem like some remarkable dream? She voices her confusion. She is reassured by the angel who then awaits the response from the girl.
Mary's response rings through the ages. "Behold, I am the handmaid of the Lord; let it be done to me according to your word." (Luke 1:38)
I hear her voice crying out in great joy! The promise of the Lord is being fulfilled, and she is the one who has found favor with God. Her Lord is coming to her, and through her he will come to the whole world.
The thing I wonder is- did she whisper a humble response, or did her joyous voice shake the walls. A voice of hope.
Maranatha!
We his people, we his Church, have also eagerly awaited his coming. The Lord has promised his return (Luke 21:20, Matthew 24:30, Mark 14:62). We await in hope.
Our hope is a basis of our faith. We celebrate that hope in each Mass. In the Mass we enter into Jesus' sacrifice and he is made present upon the altar for us. He comes among us veiled under the species of bread and wine. We pray in anticipation of his coming among us again in the fullness of his glory.
Don't let the Mystery of Faith pass you by unnoticed in the Mass. We pray, "We proclaim your death and profess your Resurrection, until you come again." When I was a kid it was a simpler, "Christ has died. Christ is risen. Christ will come again." And there is our hope in him.
All aspects of our faith life are predicated on this hope, for without this hope our faith would be nothing. Our God would be a liar and we would be left orphans. Our prayer life, our mercy, our forgiveness, our compassion, our love, and yes our desire for repentance are founded in our desire to be with our Lord in that "eternal beatitude."
We as his people work to love as he loves, forgive as he forgives, so that in this time of expectation and hope we can be more like him, more Christ-like in our actions, words and thoughts, so that this world can be made a worthy place for him.
And we then can become a worthy people for him and when he comes he will know us as good and faithful servants and seat us at his right hand.
That is the day we wait for. That is the joy of Advent.
Maranatha!
Kevin Theriault is a Lay Dominican writer, freelance journalist and photographer.

---
Read the latest local and global Catholic News.
Sign up for our newsletter.