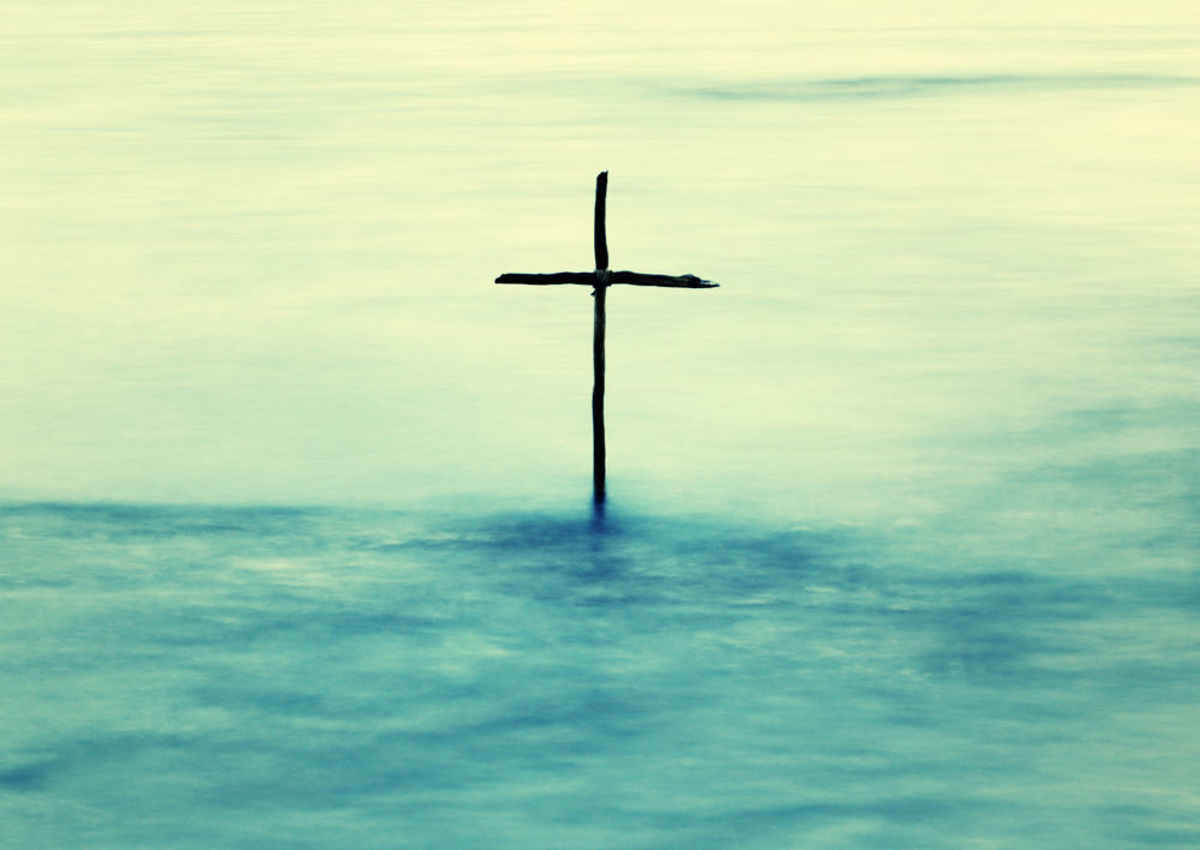 While reading Thomas Merton's autobiography The Seven Storey Mountain the other day, I was struck by an insight that Merton had about Christian life.
Merton was a convert to the faith, coming into the Catholic Church in his early twenties while a graduate student at Columbia University. He had a realization sometime after his baptism of the real struggle that is faced when it comes to living an authentic Christian life.
Merton wrote: "I made the terrible mistake of entering upon the Christian life as if it were merely the natural life invested with a kind of supernatural mode by grace. I thought all I had to do was to continue living as I had lived before, thinking and acting as I did before, with the one exception of avoiding mortal sin."
The big eye-opening realization that Merton had was that if he continued to live as he had before, there was no way that he could live a life that avoided mortal sin. He realized that his baptism into his new life brought with it a responsibility to live not for himself and for his own pleasures, but to conform his life to the will of God.
His baptism was a new birth into a new life. Through baptism we are born again through water and the spirit and become a new creation. St. Paul described it this way- "Therefore, if anyone is in Christ, he is a new creation, the old has passed away, behold, the new has come." (2 Corinthians 17)
St. Paul's conversion was a complete surrender. From the moment of his conversion he was a changed man and the old Saul and his old ways died away. He wrote, "I have been crucified with Christ; it is no longer I who live, but Christ who lives in me." (Galatians 2:20)
It's a real struggle. Many of us may go to Mass on Sunday for an hour, and then the rest of the week we are out there in the world "like lambs among wolves." There's a good chance that for most of that time we are going to prefer our own will to God's. Society urges us to listen to the voices of temptation and do whatever feels good. It's spiritual warfare.
How can a Christian survive this world to make it to paradise in the next? Who can be saved?
What we need is conversion.
Okay. Maybe you are a cradle Catholic, baptized as an infant. Conversion? What?
Maybe you are a convert from another faith. Maybe you are a former atheist or agnostic who followed a calling to the truth and became a Christian, maybe a Catholic Christian. Isn't your conversion over now that you are baptized?
Everyday Conversion
Merton's realization that he needed to subordinate his will to God's will meant that he knew that this was a lifelong challenge. We face our own natural appetites, every day, every moment, every decision we make. We face a life of making right decisions, of always considering God's will first in those decisions, living an intentional life.
The rich young man asked Jesus what good deed he must do to enter eternal life.  Jesus told him to keep the commandments. (Matthew 19:16-22). There's not one thing to do, not one action to take, not just one conversion moment. There is a whole life of actions to take. Keeping the commandments sounds simple enough, until you go out into the world and actually live life.
Yes, we have the Sacrament of Reconciliation. We come, confess our sins and are cleansed, but the intent is that we don't continue to go commit those sins. We are called to repentance. We are called to make a new start- to have a new conversion. That conversion needs to be one that always brings Christ to your heart and mind.
Jesus told us to be perfect as our heavenly Father is perfect. (Matthew 5:48)
How can we do that? We are all sinners. Well, all except Jesus and his mother.
How can we have conversion in our lives every day? Seek to be more like them in everything you do, think and say. The "What Would Jesus Do?" fad had a serious message worth considering in decision-making situations. We can seek to imitate Jesus and Mary's surrender, their kindness, their mercy and their love more each day.
Sin is tough. Temptations seek out our weaknesses. St. Paul describes his own struggles with sin saying, "I do not understand my own actions. For I do not do what I want, but I do the very thing that I hate." (Romans 7:15)
If we intend to reach heaven we need to live our lives in search of holiness each day, not make our quest for holiness an hour on a Sunday. We need to reconsider how we are spending our time, who we are spending our time with, what we are reading, what we are watching on TV, or even the words that come out of our mouths.
We weren't meant to struggle in a wasteland of sin between Church visits. We were meant to be saints.
Living a Christian life is not easy. It is fraught with perils and we have to bear our crosses every day. We are bombarded endlessly with a culture that doesn't care about saints or about elevating the soul, only about elevating the self. We need to avoid that temptation of placing the focus on ourselves and each day strive to turn that focus back upon God.
Jesus prayed that we, like him, would be in this world, but not of this world. (John 17:14-19) We should not love anything of this world more than we love God. That love of God is something we need to remember every day. It is an active devotion.
Jesus gives us just two great commandments: "You shall love the Lord your God with all your heart, and with all your soul, and with all your mind." And, "You shall love your neighbor as yourself." Keeping the commandments isn't just NOT DOING something, like not stealing. Keeping the commandments now becomes an act of DOING - Loving.
Our daily conversion requires us to learn how to love more every day - to love God and our brothers and sisters.
Love like Christ loves. Feed the hungry. Give drink to the thirsty. Welcome the stranger. Visit the sick and the imprisoned. Clothe the naked.
This is love that we grow into, a mature love of a mature faith. St. Paul wrote, "When I was a child, I spoke like a child, I reasoned like a child; when I became a man, I gave up childish ways." (1 Corinthians 13:11)
Mature in faith and love. Come to God in faith like a child, but live an intentional adult life. That will mean difficult and unpopular decisions, it may mean declining to participate in some activities or events, loving a sinner but not their sins. It is a harrowing path to navigate every day.
Luckily for us we have a Lord who is the Way, the Truth and the Life. So, if you want to be converted anew each day, follow him.
Thomas Merton realized that conversion of his intellect was not enough. If his will was not completely subject to God, he was in peril. He needed spiritual conversion every day to keep him from feeding his appetites, seeking his own self-aggrandizement and putting himself in "situations which I knew would end in spiritual disaster." He could not live as he had before.
Here's Merton's advice: "Whoever you are, the land to which God has brought you is not like the land of Egypt from which you came out. You can no longer live as you lived there. Your old life and your former ways are crucified now, and you must not seek to live anymore for your own gratification, but give up your judgment into the hands of a wise director, and sacrifice your pleasures and comforts for the love of God, and give your money -that you no longer spend on those things- to the poor."
Thomas Merton went on to become a Trappist monk and one of the greatest spiritual writers and contemplative thinkers of the twentieth century.
Where will your every day conversion bring you?
Kevin Theriault is a Lay Dominican writer, freelance journalist and photographer.

---
Read the latest local and global Catholic News.
Sign up for our newsletter.