Are millennials' love lives in so much trouble that they need a 'dating doctor'?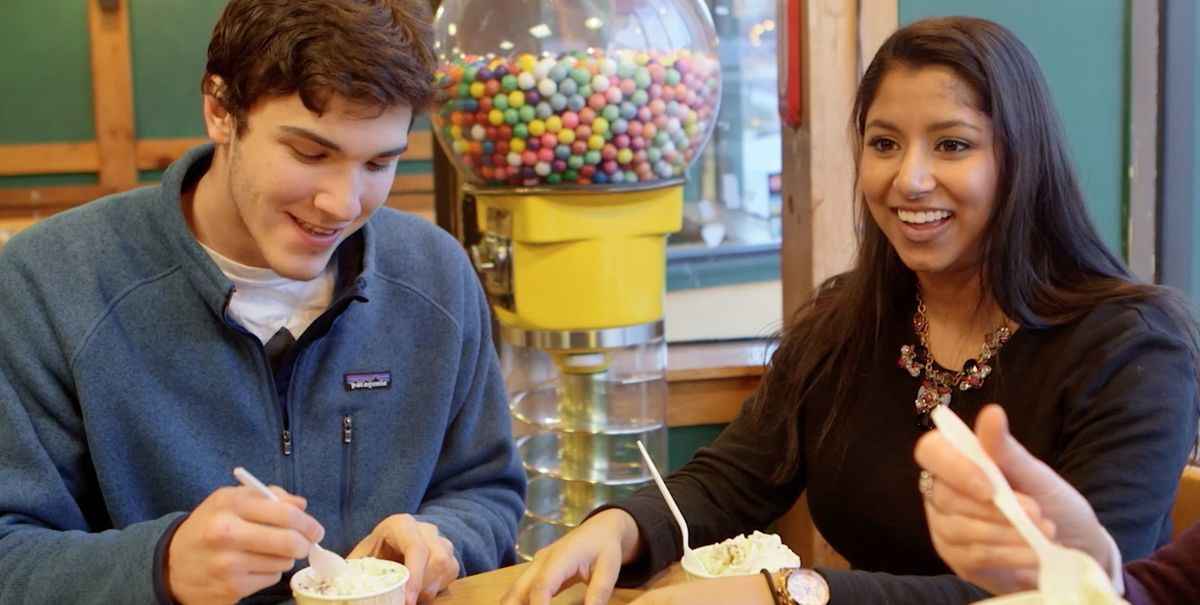 What should follow boy meets girl? Studies have shown that today's younger generations are left bewildered when trying to piece together the unwritten rules of dating.
"I don't really think that anyone knows how to date. It's not a skill that our generation really has," one young woman says in the trailer of the documentary, "The Dating Project," which hit theaters April 17. 
The documentary, which follows five singles from different parts of the U.S. in their "quest for love," was inspired by Boston College philosophy professor Dr. Kerry Cronin, who realized that her students were opting out of the dating scene when confronted with campus hookup culture. 
Instead of maneuvering around it, some students looked to clubs and school activities to have an excuse for not dating, said Cronin.
Although Cronin acknowledges the prevalence of one-night stands in previous generations, she said the acceptability of hookup culture has grown to be the "dominant script." 
"It's the thing that you have to join to really belong," she said during a public lecture in 2015. "And if you don't join it, you have to have a reason and you have to give that reason because otherwise you are standing in opposition to the wave that everyone else is riding."
Back in the 1980s — when Cronin was in college — a person might have admitted to participating in a one-night stand, "but you were sheepish about it when you told the story … you were a little ashamed."
Today, she said, "you feel sheepish if you're not participating in hookup culture, and that to me signals the dominance of the script." 
The rules of that script have a "pretty long reach," she added, which means that when a boy and a girl get together, they feel barred from talking about their own personal codes of conduct or preferences. 
"The rules of hookup culture are don't talk about it while it's happening. Don't talk about it. Just get on board and do that," Cronin said.
"Hooking up is just a casual thing but it has plenty of rules. … One of them is you never ask what anything means," Cronin explained to Angelus News. "It's not supposed to mean anything. It's not only that you can't acknowledge the feelings with somebody else; you're not supposed to acknowledge it in yourself."
So, Cronin decided to talk about it. She told her seminar class to go on a date — a real date — or fail the class. 
The feedback she received from her students was eye-opening. Many admitted that they didn't even like hookups, which they said were intentionally meaningless and often involved plenty of alcohol. 
"It's kind of bizarre because hookup culture is something that no one really enjoys, nobody really benefits from and nobody really wants — and yet everybody does," wrote one of her male students about his dating assignment.
"And yet we still all complain about it," he continued. "As with many things in college, nobody really likes it, but nobody can figure out how to change it."
A female student wrote about her date: "Overall this was a great experience. While I expected it before this little experiment, listening to him and looking him in the eye for an hour was far more intimate than any hookup could be. The honesty of it all is so liberating."
One of the most revealing reflections Cronin found — and one that many students wrote about — was the realization that they could hold another person's attention during a date, that just talking and having a conversation without any physical touch, could be enjoyable and even fascinating. 
"I have a ton of reflections that say, 'I was amazed at how interested the person was in hearing about my life.' That's shocking to me. You are fascinating. But people don't make you feel that way or we don't have social situations where you get to feel that way," Cronin said.
Another female student expressed regret for how her involvement in hookup culture had led her to use her peers. 
Writing about her decision to make another boy jealous by getting physically involved with his roommate, she said, "I felt kind of icky and gross just because I had used him. Literally used him. This is not something I do, but I did. In the past I have trusted people and it definitely sucks. I felt that they had been using me to just pass the time and like they didn't actually care about me. I know it's probably not the case that they didn't care, but I can't help the way it made me feel."
The reflections gathered in the class show that hookup culture leads people to stop examining what they truly desire and want, Cronin said.
The students were finding that their emotions didn't conform with the prevalent notion that casual sex should be guilt-free. But is there any alternative to learning the hard way?
 "The Church always wants to contextualize sexuality within the framework of love and relationship," said then-Father Robert E. Barron (now an auxiliary bishop of Los Angeles) in a Word On Fire commentary on hookup culture. 
"It understands sexuality in a properly rich sense. If you simply divorce it from that and make it an expression of pleasure what happens is, you suffer from that."
---
Read the latest local and global Catholic News.
Sign up for our newsletter.