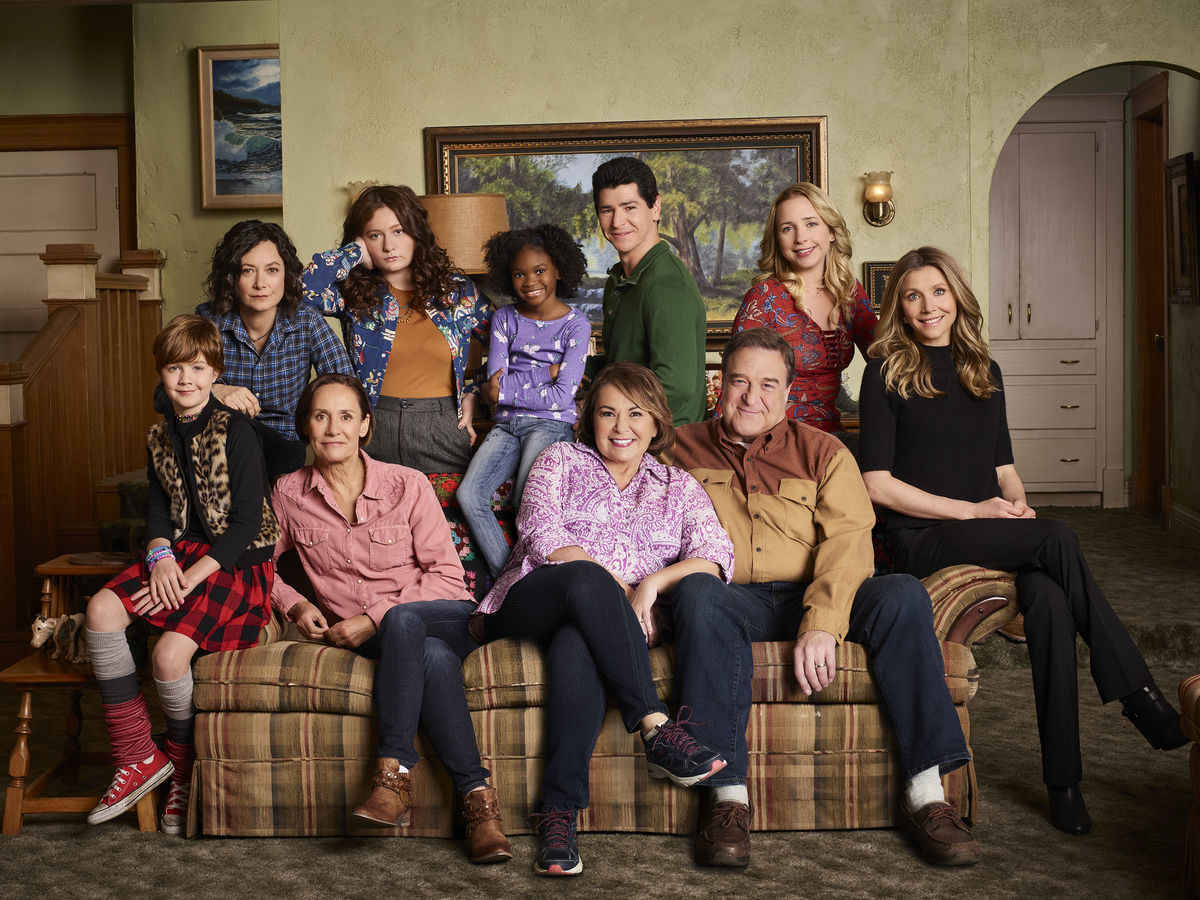 A reboot of a 90s sitcom is finding a surprisingly large audience in the Age of Trump. Why is everyone so surprised?
The 1970s saw a wave of TV sitcoms that depicted life among the poor and working class, such as "All in the Family," "Good Times" and "Sanford & Son," which reaped ratings and critical acclaim for portraying life in a way that was relatable to millions of average Americans. 
In the decades since, most hit sitcoms have depicted a much more upscale view of life, with shows like "Friends" and "Will & Grace" focusing on life among the good-looking and well-to-do in big cities. 
But over the past 30 years, only "Roseanne" has made an effort to stand out from the pack by portraying life amid a blue-collar family struggling to stay above water while contending with a myriad of hot-button social-issue problems. 
While that mix of brash wit and bold relevance made the show an acclaimed hit during its initial nine-season run from 1987 to 1996, no one was prepared for the massive popularity that potent combination would inspire when the series returned after a 21-year hiatus on March 27.
Drawing more than 18 million viewers in its live airings alone made "Roseanne" the biggest episode of any ABC series since 2006, and the most popular sitcom of any channel in the past four seasons. 
As the week ticked on, the total audience of those who watched it on their DVRs climbed to more than 25 million. 
Those figures have left many heads spinning in Hollywood, particularly because the show picked up the lives of the show's Conner clan in the Age of Trump. 
Many pundits in major media expressed shock that the real Roseanne Barr not only supports Donald Trump in real life, but also imbued her fictional alter-ego with the same passion for the president. 
As the television industry and mainstream media wonders what these stunning viewership numbers mean, the show's cast was quickly signed for a second season. 
Networks that had assumed the days of giant viewership were over are suddenly discussing whether they have been wrongly ignoring conservative viewers in the "red state" heartland of America — a soul-searching moment that could lead to more shows about people who aren't big-city liberal yuppies after successful series like "Seinfeld" and "How I Met Your Mother."
In the first episode, Roseanne Conner and her sister Jackie (Laurie Metcalf) engaged in an epic war of jokes over their political differences in the first of two premiere episodes. 
As Roseanne called Jackie's beloved Hillary Clinton "a liar liar pantsuit on fire" and Jackie responded by bestowing a bottle of Russian salad dressing on Roseanne's dinner table, the fireworks flew in funny fashion before the sisters ultimately hugged and forgave each other. 
The second episode centered on Mark, the 9-year-old son of now-grown daughter Darlene (Sara Gilbert). In a potentially controversial story line, the show followed how the Conners handled their surprise over "gender-fluid" Mark's wish to wear a kilt and nail polish to his new school. 
The episode also dealt with older daughter Becky (Lecy Goranson) trying to become a surrogate mother for another woman (Sarah Chalke) in the hopes that the $50,000 payment would give her a chance at a better life. 
Ultimately, grandparents Roseanne and Dan (John Goodman) stood up for and embraced their grandson, while the clashes over Becky's decision were more complex. 
These might seem like progressive topics being foisted upon Middle American conservatives under the protective cover of showing support for Trump. 
But the real-life Barr has been loud and proud in her support for the president long before these episodes aired, and it was refreshing to see two sides of its issues portrayed with strength and respect for all the characters. Plus, Roseanne made strong references to God and prayed before dinner in the first episode. 
She also made a particular point in a guest appearance on "Jimmy Kimmel Live" of how misguided she feels the media and Hollywood have been in their heavily biased coverage against Trump and his supporters. 
Regardless of how any reader of this essay views the president and his policies, the fact is that aside from its fellow hit ABC sitcom "The Middle," no other current show on television has made any effort to reflect life among people who express opinions that differ from progressive talking points. 
Tim Allen had an impressive six-season run on ABC with "Last Man Standing," in which he played a highly conservative man struggling to maintain a "real man's" perspective in a world increasingly dominated by women. 
But the network canceled that show after last season amid great uproar from its fans, and now talk is starting that Fox (whose parent studio Twentieth Century Fox actually owned and produced the series) will revive it in the wake of the "Roseanne" ratings juggernaut. 
I grew up in the heart of the Bible Belt — Little Rock, Arkansas — and went to college at Texas Christian University before spending eight years in Chicago. 
That background has helped me have an inherently different take on the intersection of Christian faith and popular culture, and a respect and understanding for the average Roseannes and Dans of what Hollywood often dismissively derides as "flyover country." 
So, while the viewership numbers for the return of "Roseanne" impressed me, they didn't surprise me nearly as much as they did most of my media peers. 
I've been wondering throughout my 15 years here in LA why so many around me don't seem to "get" that tens of millions of Americans still say prayers around their dinner tables and disagree with Hollywood's liberal bias, without being bad people. 
Popular culture can only be made better as a result of reflecting all types of Americans, and that's the real lesson of "Roseanne's" return. And if the ratings hold up and more shows indeed follow in its footsteps, perhaps it can lead to our often-divided society sharing a collective family hug in the spirit of Roseanne and Jackie.
---
Read the latest local and global Catholic News.
Sign up for our newsletter.