Father Kino's California comeback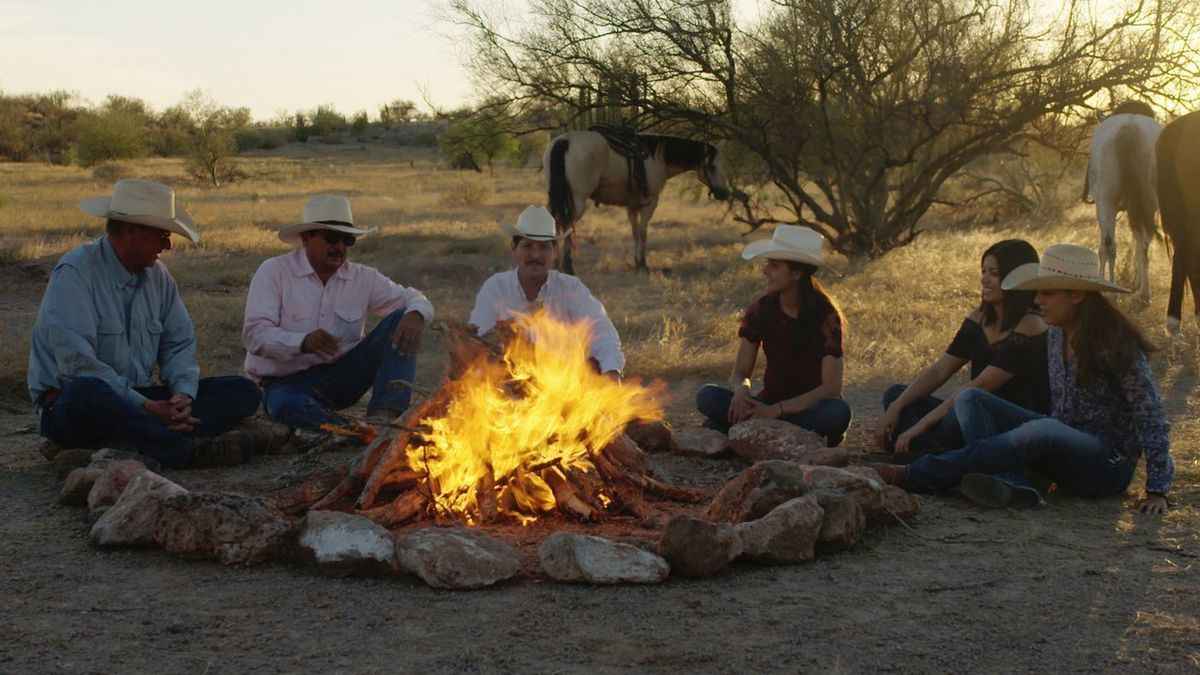 A little-known Jesuit priest and pioneer gets his Hollywood moment more than three centuries after helping bring Christianity to the Southwest    
When it comes to the evangelization of California, Father Junípero Serra certainly gets his fair share of attention for founding nine Spanish missions across California in the 1700s, winning over Native American converts, and leaving a legacy of faith that's lasted more than two centuries. Thus it came as no surprise that Pope Francis granted the Franciscan friar the posthumous title of "Apostle of California" when he canonized him a saint during his 2015 visit to the U.S.
Yet many have forgotten the work of another great missionary named Eusebio Kino, an Italian Jesuit who traversed California in the decades prior to Serra's birth and worked with the indigenous Native American population to attend to their basic needs, including developing water sources in the desert. The new documentary "Viva Kino!", which starts a one-week run today at Hollywood's Arena Cinelounge that will conclude with a March 15 red-carpet celebration for director Lia Beltrami and producer Andrea Morghen, shines a light on this oft-overlooked harvester of souls.
"I saw a statue of Father Kino in Valle di Non, while I was together with my producer, Andrea," says Beltrami.
"We said, 'What is the story of this man? We are from this region and we do not know anything about him.' Then I started to study and I was touched by this man, his strength, his wisdom, his dream and his view for a future with our borders. His knowledge was so big, and his Jesuit charisma was impressive. We said: 'We must tell this story to a wide public, he is worthy of it.'"
Indeed, "Viva Kino!" shines a spotlight on its subject at a most opportune time, presenting a portrait of a man with an unequivocally popular reputation among the Native Americans with whom he worked. His groundbreaking efforts as a cartographer helped civilize the Pimeria Alta region, which encompasses modern-day Sonora in Mexico and southern Arizona in the United States.
Kino not only established 24 missions and visitas – country chapels or visiting stations – in the region, but also led an overland expedition that helped prove that the Baja California. The film not only shares his life story, but also features numerous testimonials from people whose families have benefited from his example across generations.
"It took two years to make the film. The first year was totally devoted to understand better Father Kino, to become 'friends' with him," says Beltrami. "Then I wrote a script, and we had it reviewed by the Vatican. I decided to focus more on what is father Kino today, and when I arrived in Nogales, I found that the reality was much bigger than I thought, as we applied everything to modern issues of the people he worked with."
"I had to change all the script while filming because tensions were much bigger," Beltrami continues. "The migrant crisis was much bigger, deportations were much bigger. But also the Kino inspiration was much bigger and the desire of unity among Mexicans and Americans we spoke with was much bigger."
Beltrami was able to find research on Kino easily thanks to the Kino Museum in Segno, Italy, and the Tucson-based Kino Association. She is happy to spread the word on Kino, who has largely been forgotten outside of the regions he lived and worked in, especially in light of the work done by a group called the Kino Border Initiative to resolve the controversial immigration crisis in positive ways.
 "Father Kino is like a river that still brings water where it flows," says Beltrami. "Father Kino is really a source of inspiration to walk in the deserts of life without stopping, and creating community. Today, when solitude is the real sickness, he teaches that it is necessary to build a real community with our neighbors and to love each other in a strong way, without ambiguity."
 "Viva Kino!" plays from March 9-15 at the Arena Cinelounge, 6464 Sunset Blvd., Los Angeles. Tickets are $16. For showtimes, visit arenacinelounge.com or call (323) 924-1644.
---
Read the latest local and global Catholic News.
Sign up for our newsletter.