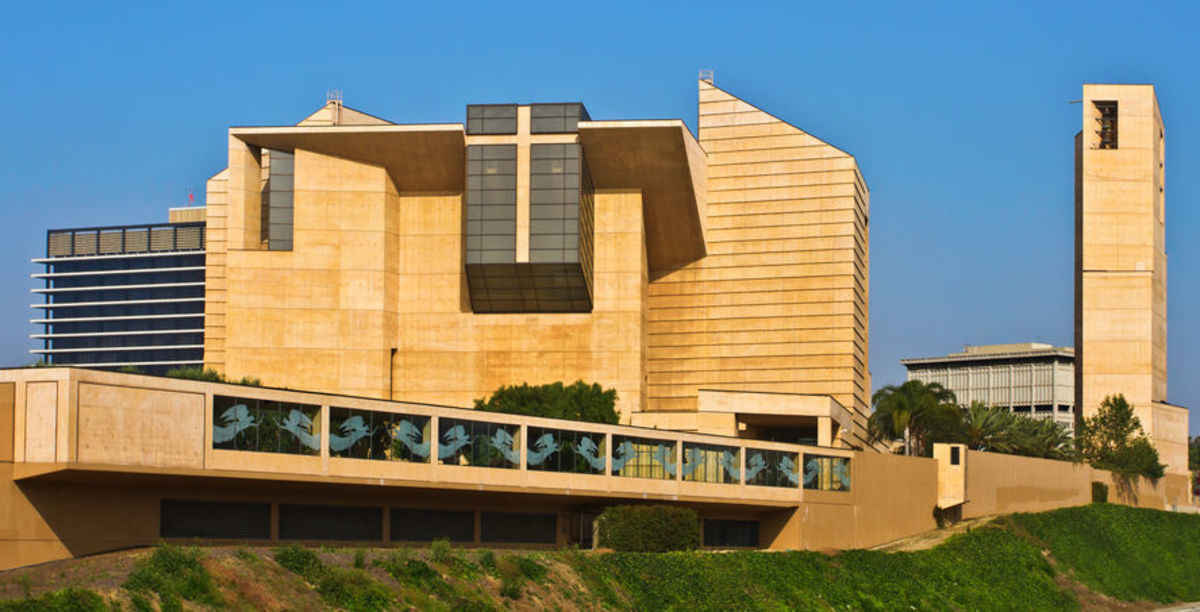 Papal Prayer Intention for December:
That people, who are involved in the service and transmission of faith, may find, in their dialogue with culture, a language suited to the conditions of the present time. 
Sat., Dec. 15
Daughters of St. Paul Glorious Night Christmas Concert. Chaminade High School, 7500 Chaminade Ave., West Hills, 7 p.m. Dec. 15 and 16. Tickets range from $20-$100/person, children 5 and under are free. Visit Pauline.org/concerts to purchase tickets. 
Glorious Night: A Christmas Concert with the Daughters of St. Paul. Barnum Hall, Santa Monica High School, 600 Olympic Blvd, Santa Monica, Sat., Dec. 15 and Sun., Dec. 16, 7 p.m. Come celebrate the birthday of Jesus and experience the joy and singing of the award-winning Daughters of St. Paul Choir with this unforgettable Christmas concert. Tickets: $20, $30, $50, $100/person. Group rate for $20 tickets: 10-plus $15/person. Children 5 and under free. For tickets call 310-397-8676 or visit Pauline.org/LAConcert.
Day of Healing. Mater Dolorosa Retreat Center, 700 N. Sunnyside Ave., Sierra Madre, 9 a.m.-6 p.m. Check in at 8:30 a.m. Healing day, workshop, and support for those who have suffered a loss due to abortion. Cost: $40/person. Register by Dec. 5 to [email protected] or call 714-743-5834. 
Dancing Festival of Lessons and Carols. O'Donnell Hall, American Martyrs Church, 700 15th St., Manhattan Beach, 2 p.m., 7 p.m. Valyermo Dancers will lead a celebration of Advent, Christmas and the Season of Light. Cost: $15/person, $25/family. Light refreshments served and free parking available. Call Monica Hughes at 424-327-9615 or email [email protected] 
Foster or Adopt Information Meeting. Children's Bureau, 27200 Tourney Rd., Ste. 175, Valencia, 10 a.m.-12 p.m. Discover if you have the willingness, ability, and resources to take on the challenge of helping a child in need. To RSVP or for more information, call 213-342-0162, toll free at 800-730-3933 or email [email protected]
Sun., Dec. 16
Las Posadas. Mary & Joseph Retreat Center, 5300 Crest Rd., Rancho Palos Verdes, 4-6 p.m. Join us for a symbolic commemoration of Las Posadas as Mary and Joseph search for lodging on their journey to Bethlehem. We will have a piñata for the children and refreshments. Cost: $5/adults, $2/children 4-12, children under 4 free. For more information, call Sydne at 310-377-4867, ext. 258 or email [email protected].
Traditional Filipino Christmas-Advent Mass. Our Lady of Refuge, 5195 Stearns St., Long Beach, 5:30 p.m. Call Maria Schiltz at 562-216-3995. 
Mon., Dec. 17
St. Padre Pio Healing Mass. St. Anne Church, 340 10th St., Seal Beach, 1 p.m. Celebrant: Father Al Scott. Call 562-537-4526.
Tues., Dec. 18
Simbang Gabi Mass. Church of the Good Shepherd, 504 N. Roxbury Dr., Beverly Hills, 7 p.m. Mass celebrated by Bishop Oscar Solis. Adelio Angelito Cruz, Philippine consul general of Los Angeles and his wife, Cathy, will be in attendance. Music provided by Philippine Chamber Singers of Los Angeles. Catered and potluck reception in the church hall to follow. 
Fri., Dec. 21
Seniors Ministry of St. Paul the Apostle Movie Series: "Darkest Hour." 10750 Ohio Ave., Los Angeles, 10:30 a.m.-1:30 p.m. All adults invited to free film series curated by master catechist Joan Doyle. Bring a friend, bring a snack. Call Pat Osman at 310-553-5947. 
Sat., Dec. 22
Traditional Filipino Christmas-Advent Mass. Our Lady of Refuge, 5195 Stearns St., Long Beach, 5:45 a.m. Call Maria Schiltz at 562-216-3995. 
Fri., Dec. 28
Memorial of the Holy Innocents. Holy Cross Cemetery, 5835 West Slauson Ave., 2 p.m. Mass at the Risen Christ Chapel followed by a rosary procession to the Shrine to the Unborn. Celebrant: Bishop Joseph Sartoris. Sponsored by the Knights of Columbus. Call 310-670-0605. 
Sun., Dec. 30
"O Beautiful Star" Epiphany Concert. Alemany High School, 11111 Alemany Dr., Mission Hills, 4 p.m. Celebrate the Christmas season with Bishop Joseph V. Brennan and Mrs. Anna Betancourt. Cost: $30/person, available at Holy Trinity Parish Office. Proceeds benefit Catholic Charities. Call Johanna Reyes at 310-872-6804. 
Items for the Calendar of events are due two weeks prior to the date of the event. They may be mailed to Angelus News (Attn: Calendar), 3424 Wilshire Blvd., Los Angeles, CA 90010-2241; emailed to [email protected]; or faxed to (213) 637-6360. 
All calendar items must include the name, date, time and address of the event, plus a phone number for additional information.
Start your day with Always Forward, our award-winning e-newsletter. Get this smart, handpicked selection of the day's top news, analysis and opinion, delivered to your inbox. Sign up absolutely free today!
---
Read the latest local and global Catholic News.
Sign up for our newsletter.