Van Dyke Parks: 'I never abandoned faith by what I thought I knew'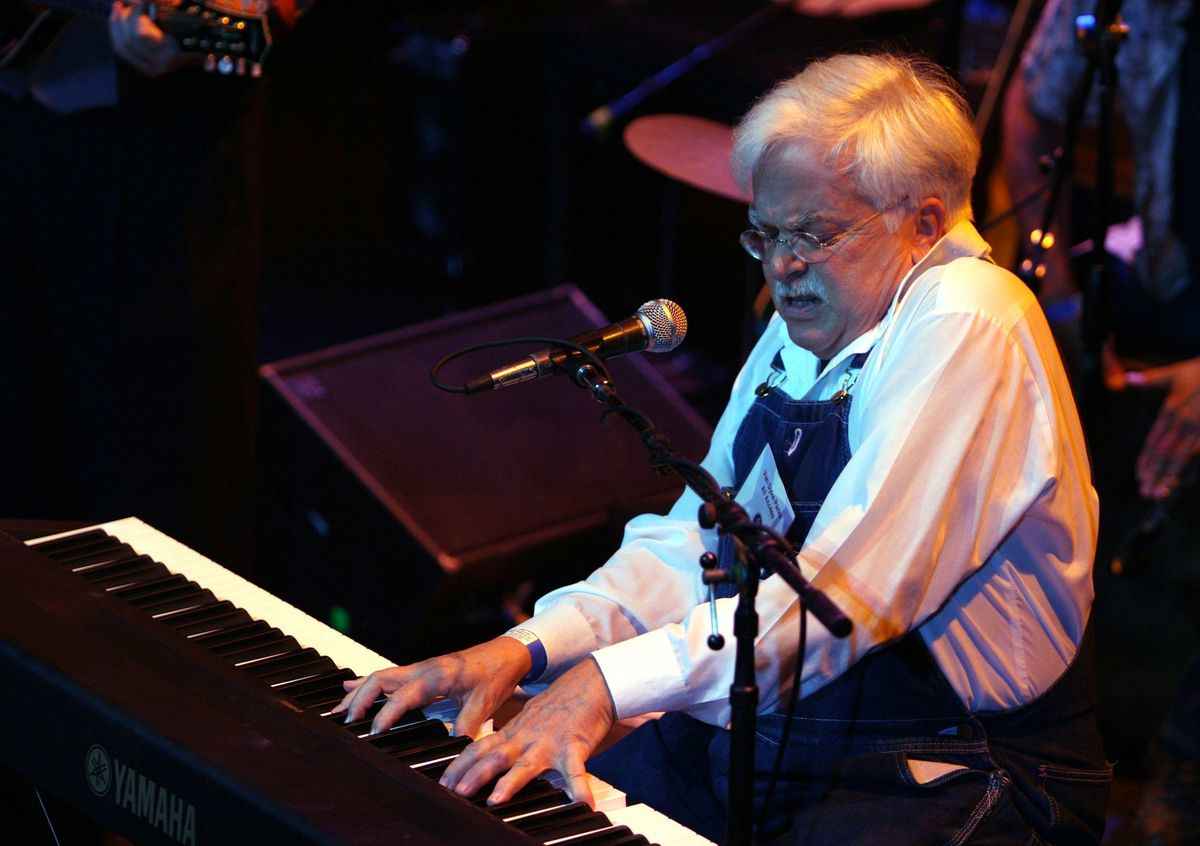 He has played and written songs with everyone from the Beach Boys and Paul McCartney to Bruce Springsteen and Bob Dylan. In a rare interview, Van Dyke Parks talks about a life in music and trying to exalt his Maker
Van Dyke Parks is a man of many talents and just as many surprises.
His solo works have never dented the charts, yet the brightest stars have employed him as a producer, songwriter, arranger or sideman.
In addition to his collaborations with Brian Wilson (including co-writing the Beach Boys classics "Heroes and Villains," "Surf's Up" and "Sail On, Sailor"), Parks has worked with Bob Dylan, Paul McCartney, Ringo Starr, Randy Newman, the Byrds, Harry Nilsson, U2 and Bruce Springsteen, to name a few.
He's known as a critics' darling — Rolling Stone called his 1967 album "Song Cycle" "a work of creative genius," a verdict echoed many times since — yet he says he intends his work for the masses, and he's quietly contributed toe-tapping tunes to classic children's films such as "The Brave Little Toaster" and Sesame Street's "Follow that Bird."
And, as I discovered in a recent interview, whereas the music circles (both mainstream and underground) in which Parks thrives are defiantly secular, the front door of his home is flanked with two beautiful images of the Sacred Heart, he and his wife named their fox terrier Jubal after the first musician in the Bible, and he insists his work is all for the glory of his Maker.
Dawn Eden Goldstein: How are you doing?
Van Dyke Parks: So far, so good. I really feel good about things, very happy in my work. I think that I'm doing a better job — well, I'm doing a lot of jobs, actually, but I think I perform better; I'm more useful now than I've ever been.
Goldstein: That's great! What kind of work have you been doing since you gave what you called your "final performances on the piano" in 2015?
Parks: I sustain my life — my residence, my family, the education of my children — mostly in [musical] arranging. So, that continues, and each one of those arrangements is a great life-examining moment, and very important.
Everything I do could be a life-defining moment. To me, the most beautiful way to express our reason for being, I think, is music. And I get to do it every day!
Goldstein: I don't want to move too quickly past what you've just said. There is wisdom of the saints and sages in that. I think that what you're describing is a ministry of presence.
Parks: Well, I hope so [laughs]. I think that the predicament is for people who reject faith. You see, faith has to me always been evinced by what I've seen by my parents, and so forth, from an early age.
Shakespeare talked of the seven ages of man. There is [the experience of] being born with beatification, the understanding, being born in the knowledge [of God], and that soon becomes the age of reason. That is a very interesting age because it was about at the age of reason, 7, that I chose belief and all its empowerments.
So that's what happened to me. I never abandoned faith by what I thought I knew.
My father, who was a neurologist and a psychiatrist, said once when I was being proud after a test, "You know, Van Dyke, the brain may simply be a spinal tumor." And I realized his faith was tested and he survived it.
Goldstein: It's interesting to hear you say that, because I wanted to ask you whether it would be accurate to say that a major theme of your songwriting is a critique of hubris.
Parks: That's very interesting to me. One of my favorite Scripture passages — I think it is in Luke 2: "He has scattered the proud in the imaginings of their hearts. … [And] the rich he has sent empty away" [Luke 2:51, 53]. To me, if that isn't a pat on the back, I don't know what could be. I like that. And Christ turning over the tables — a big deal. I like the epic nature of all that.
To say that belief is not being questioned right now — it's more essential than ever, so much more essential than ever, because it's a transformative, intrepid, battered and bruised, broke but unbroken thing. And also, to me, the requirements to exercise faith now are sharper.
These are hard times, and I think that the only government that I have left is my knowledge that I know right from wrong. And I think this really has to show in the work.
Goldstein: One thing that distinguishes all your work, from "Song Cycle" to "Songs Cycled," is that you try to do what music is really supposed to do, in terms of capturing something numinous that can't be captured in any other medium. That to me represents a kind of analogy that exists between great music, even secular music, and faith.
Parks: That's a good thing to say, and gratefully received, because the intention has always been to entertain, and to entertain to me does not suggest vapidity. It doesn't mean that we're asleep. But a musical entertainment may achieve a great deal, like a joke without a victim. It can be that good.
And I'm telling you, that doesn't mean that, if you're pursuing music, you're just going to keep doing the Charleston. In my case, I haven't subjected myself to any disciplinary "genre." So, darn it, they don't know where to put me on the shelf at all!
I'm really fortunate to have survived my self-inflicted wounds over the last 75 years. But the point is, I'm having a great time serving a new generation.
Goldstein: The song that really struck me on "Songs Cycled" was "Parting Hand."
Parks: That's from the Sacred Harp Society hymnal of, I think, 1886, which was of four-part [a cappella] harmonies. I heard it first from the Red Clay Ramblers. A great hymn, and at the death of a friend, I was moved to recite it.
So I decided to start my version doing the recitation as it was indicated in the Sacred Harp Society hymnal, which I bought. Once I had established what I felt the lyrics should establish — it was about getting to paradise, crossing the bar — it occurred to me not to have to reverence that key anymore and to do something entirely different, and I used that string octet.
Goldstein: The effect of the strings coming in a different key reminds me of St. Paul in Colossians [1:13], when he speaks about God having transferred us into his kingdom. There's this sense that God has taken us from one mode of being, in which we were naturally, and transferred us into this new mode — first there's the earthly life, and then there's the resurrected life.
Parks: I think that's a very complimentary way of looking at it, and I'm not sure if that's entirely deserved. I don't think it's at all deserved.
What I think should be recognized, though, is that in my efforts in music, I want to do the right thing. There is nothing particularly low or high church about me; I'm an absolute admixture of the greatest extremes. And the way I exercise or participate in ritual, which is to me very important — a way to both translate the present tense and also to reject it entirely properly — as maybe not even adequate praise for what we've been given. And that's all my work is, to try — I want to exalt my Maker. That is all I want to do.
The reason I'm telling you this is a matter of survival, aesthetic survival. It takes worrying about rent, it takes a lot of stuff. You have to only take complete satisfaction in knowing that, if you serve a master, you know which one it is.
Because — you know, one time I had a friend, Steve Young; he was a bad outlaw.
Goldstein: The Eagles songwriter.
Parks: Waylon Jennings wanted to be Steve Young. Well, Steve died recently. A great poet.
A mutual friend told me after Steve died, "Steve told me that he loved you."
I said, "Did he really?"
He said, "Yeah, he did. And then he said he didn't owe you anything, but he loved you." [Laughs.] Whoa, man! That's some stern stuff!
Steve wrote a song, "Look Homeward, Angel" — it's a Google and gaggle away. It's an inelaborate song, but it is the most confessional — a plea, a prayer, an admission — that I've ever heard. To me, it's so wonderful because he admits to being so puny, which is what I usually feel. If I go out to a party, I always feel like a piece of algae, because I'm surrounded by superior talents.
I used to think that was a talent of my own, to be surrounded by superior talents. But it's actually become very inconvenient. And my father might have been right. [Laughs.]
Goldstein: Is there anything I haven't asked you about, having to do with faith and your music, that you'd like to share with readers?
Parks: I am a music professional and I find myself always in matters driven of ethical questions — the need to know right from wrong and do the right thing — in an immediacy and an alacrity beyond any politician I can see. We need it.
So this is what music must do. In so doing, one finds himself — its, her, ourselves — in a situation that really defines that line between the sacred and the profane.
We all have a sense of set values, self-developed pre-sets about what's sacred and what's profane. The idea is to make noble the plain, to exalt our Maker, throw ecumenism aside for theoreticians, to find a great involvement in the humanity and the ability for a horizontal, societal value.
The Church is a refuge — it must be — but it is also the absolutism of what mission is. It's an outreach. The Church has a voice. And I think it's proper that it use that.
Religiosity [can be seen] quite frankly as part of a discipline, and that is to learn how to serve. And that's what my works have done. They have informed me so that I may serve others.
I do try to question authority, that's true, but that has never been with regard to what I must call the Higher Authority.
Goldstein: Yes! That's beautiful, and a great note on which to leave this interview. Thank you so much for taking the time to speak with me.
Parks: You know what Liverpool taxi drivers say. This is important; this is on the escutcheon of the Liverpool taxi drivers' association: "Boldly going forward — because we can't find reverse." Now, if that doesn't take belief, I don't know what it takes.
Goldstein: That's an even better note! That was the motto of St. Junípero Serra — "Always Forward" — and it happens to be the title of Angelus magazine's daily newsletter.
Parks: I knew you would get that little bingo thing in there. That's great!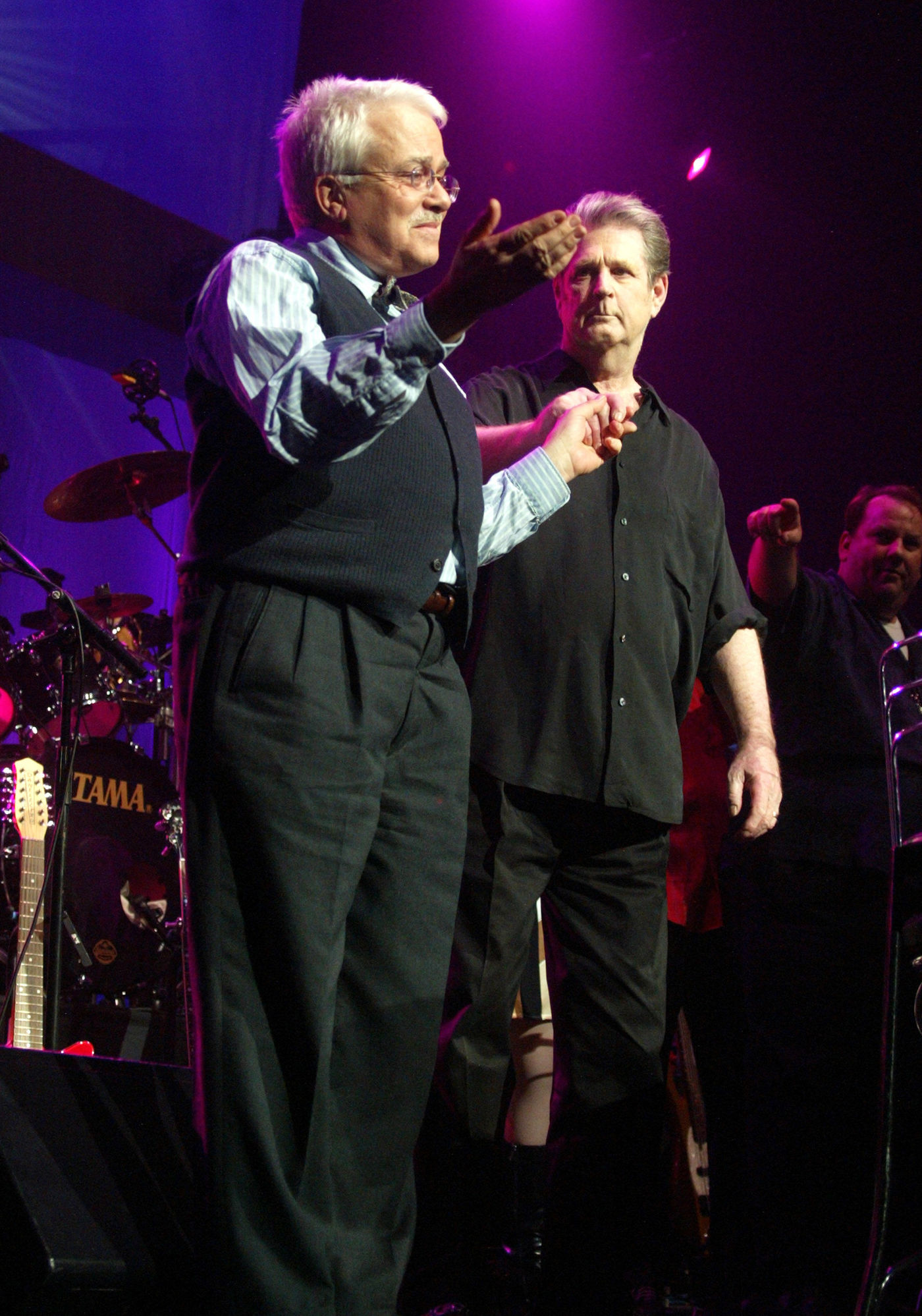 See Parks's list of "Great Faith- Fueled Musical Moments You Might Have Missed." For more on Parks, including his ongoing efforts to promote ecological awareness, follow him on Twitter @thevandykeparks.
Dr. Dawn Eden Goldstein is an assistant professor of dogmatic theology at Holy Apostles College and Seminary and, as Dawn Eden, is the author of several books.
---
Read the latest local and global Catholic News.
Sign up for our newsletter.
---