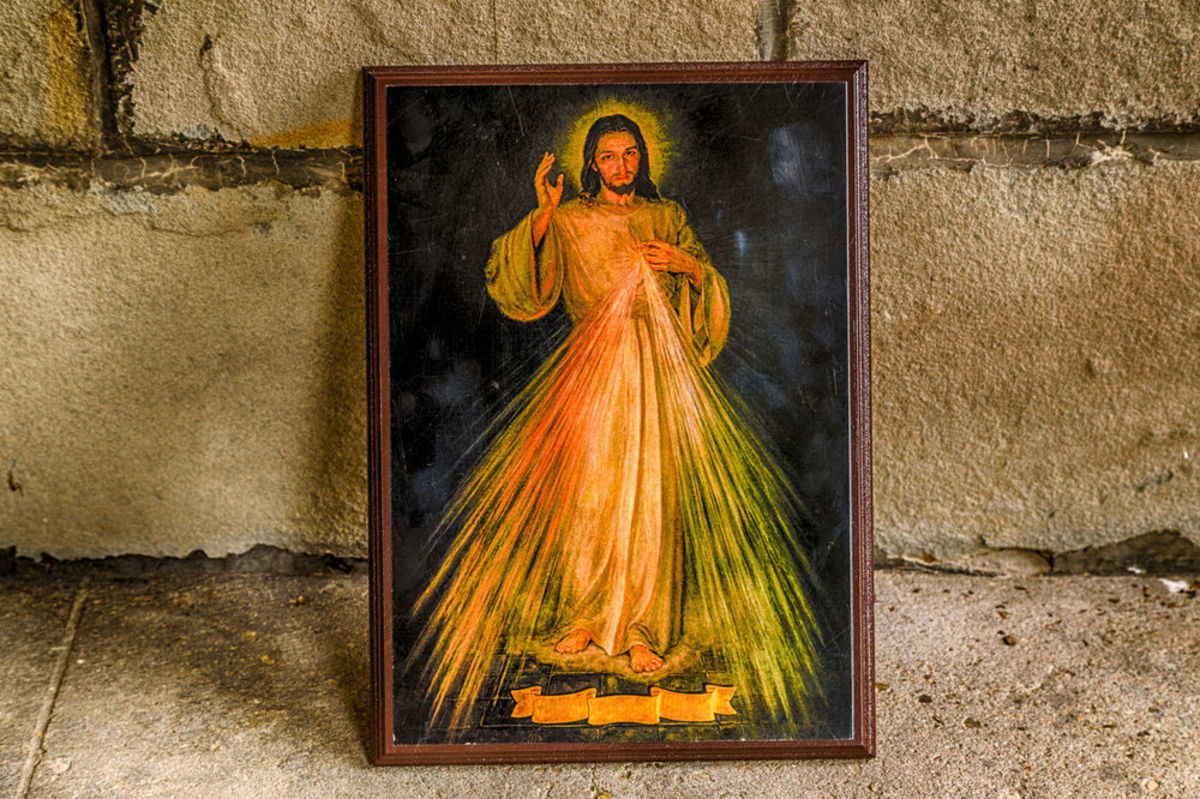 We live in a dangerous world. Some days that is more evident to us than others. It is a world that can leave us at times confused, sad, afraid or feeling alone, lost, helpless and small.
We struggle to understand the workings of evil in our midst and to understand the motives that drive deranged minds to actions which cause pain and suffering. Our souls, our very being, are touched, challenged and deeply affected in these times of great stress.
I remember in the direct aftermath of the horrific terrorist attacks of September 11, 2001 that churches were filled with people seeking answers, solace and comfort. Often there are no easy answers and comfort may be hard to come by.
Your stressor can play out on the national stage, like trying to come to terms with the recent incomprehensible slaughter in Las Vegas.
It could be on a more personal level dealing with the death of a spouse, a child, a parent or beloved friend. Often times these events can leave people with a sense of anger, bewilderment and emptiness as they try to reconcile their loss with the reality of a loving, caring and just God.
It could be the loss of a job, a marriage, a home. It could be suffering as a victim of physical, emotional or sexual abuse.
Like Jesus in his moment of greatest stress in his life, we may find ourselves crying out, "My God, My God, why have you forsaken me?" (Mark 15:34)
Yet the difficult part for us as Christians can be that even as we go through the toughest times, the most difficult emotions, we have to stand firm in our faith. We have to trust in our God.
As I went through one of the darkest periods of my life, unemployed and dealing with a crumbling marriage at home, I found myself in Adoration of the Blessed Sacrament searching for answers as I felt my faith being tried and tested.
The answer I found came in the form of five words that, in very difficult times, can be five of the hardest words to say with conviction of heart and complete surrender.
The words I found were at the feet of Jesus Christ in the Divine Mercy image which hung in the back of the adoration chapel.
Jesus, I trust in you.
Easy words to say but, sometimes, difficult words to live out.
How can we move through difficult times and maintain that trust in the Lord, which is a very foundation of our faith, when we may be questioning if God hears us, cares about us, or if he is even there at all?
Here are five things we can do to focus on God and help us to possibly see how he is working with love in our lives, how he can give us strength to carry on, and how he blesses us and through us can bless others.
Pray
This one may seem like a no-brainer. Often in the aftermath of terrible events we are flooded with sentiments on social media such as, "Pray for Paris." These sentiments get shared in goodwill, but do we put them into practice?
It is one thing to say to someone, "I'll keep you in my prayers." It is another thing entirely to actually pray for them.
Believe in the power of prayer to transform. St. Paul exhorts us to pray continuously. Do everything considering God first in all things. Trust that God uses all things for good, somehow, in some way we don't understand in the moment. We will understand someday, and that day may not come until we are in eternity, but we don't have to understand to pray.
Consider Jesus in the Garden of Gethsemane, sweating blood as his stress was so great. He knows what is to happen, Jesus submits fully in prayer. He says, "not my will, but yours be done." (Luke 22:42)
Jesus trusts in the Father.
Begin your day with prayer, trusting in the Lord in everything that the day is going to bring you.
End your day in prayer giving thanks for the blessings of that day, no matter how small they are. In hard times the blessings may be hard to see or feel, but they are there. Seek them out with a grateful heart.
Consider using the ancient "ACTS" formula for prayer: Adoration, Contrition, Thanksgiving and lastly Supplication.
Spend time alone in prayer. Pray with your family. Pray with your community.
Develop a habit of devotional prayer, like the Holy Rosary or the Divine Mercy Chaplet. These prayers are powerful and efficacious.
Here's a hard one: Pray for your enemies and those who persecute you. That one comes right from Jesus. (Matthew 5:44)
Forgive
This is also a hard one. You may have some painful situation(s) that you cling to and which you feel in your mind that you just can't forgive.
But this exhortation comes right from Jesus also.
How many times must I forgive my brother who wrongs me? Seven times? (Matthew 18:21-22)
Our forgiveness should be modeled on the forgiveness of our God towards us. His forgiveness, his mercy, is boundless and knows no limit.
Jesus, nailed to the cross after having been beaten, mocked, spat upon, scourged and crowned with thorns, left hanging in the afternoon sun to die a most horrible and painful death said with true sincerity, "Forgive them Father, for they know not what they do." (Luke 23:34)
He taught us a prayer that tells us that the forgiveness we can expect to receive from the Father is directly dependent upon the forgiveness and mercy we offer to those who have wounded us.
The old adage states that not forgiving someone is like taking poison and expecting the other person to die. Forgiveness opens us up to a deeper understanding of our God, and we need a sense of that understanding to truly trust in him.
Forgiveness is like a key that unlocks a door that we can't get through any other way.
Put aside your thoughts of vengeance, retribution, payback, hatred and any voodoo dolls you may have constructed. God is a God of justice in the end. Forgive and pray and put all things into God's hands. (Romans 12:19)
Go to Church
A friend said to me one time, "I don't need to go to Church, I can pray to Jesus at home."
Church is much more than prayer. Church is community.
In difficult times we need community to strengthen us, to pray with us, and to walk with us through the fire.
Go every Sunday, not like it is an obligation, but like it is an opportunity. It is a chance to receive graces through the sacraments, yes, but there are also graces that come through the communal bond of prayer and fellowship. Try to go to Mass as many times a week as you can.
Pope Francis has described the Church as a field hospital after a battle. We are all wounded, yet we all come together as one body. We need each other.
Even if you feel you aren't suffering today, no need to go to Church, remember that there are deeply wounded people who are there, your brothers and sisters who need a prayer, a kind word, a small bandage, a hand on the shoulder.
Show up to praise God, but also to offer strength and hope to those who need it.
In community we water our brothers and sisters we are struggling through the desert.
Read Scripture
Take some time every day to get to know our Lord better through the reading of his Word.
Get to know the Psalms, which can take you from the highest heights of thanksgiving to the very lowest depths of despair. If you are having trouble praying in a difficult time or circumstance, you can find a psalm to help you find meaning, to find a sense of being, to find that trust in God.
Psalm 22 begins, "My God, my God, why have you abandoned me?" Take a deeper look into that Psalm which moves through some dark and painful places.
The Father does not forsake the Son. Neither will he forsake his adopted sons and daughters.
"For he has not despised or abhorred the affliction of the afflicted, and he has not hidden his face from him, but has heard, when he cried to him." It then goes on to show us the fruit of trust in the Lord. "The afflicted shall eat and be satisfied; those who seek him shall praise the Lord." (Psalm 22:24-26)
The Psalms also remind us that God is our rock, our foundation, our strong tower and our strength.
Peter turns to Christ and says, "Lord, to whom shall we go? You have the words of eternal life…" (John 6:68)
Read the accounts of the Passion of the Lord.
It may also be of some help to read the book of Job.
Volunteer to serve others
A widower recently shared with me the struggle he went through to find purpose in his life after the death of his wife of nearly 50 years. An ex-cop, he started attending support groups and soon found himself helping others more than seeking help himself. He now volunteers with a few different groups and believes he has found his purpose in life.
Serving others turns our focus away from ourselves. Giving of our time, talents and energy to those who are in need fulfills a part of our Christian need. Whether it be helping the poor, the broken-hearted, the abused, the disabled, we find meaning because we are living the Beatitudes. We are loving our brother and sister as ourselves.
Another person recently shared how his mother, who years ago had escaped a violent and abusive marriage, now found her peace in life working at a women's shelter.
In helping others we share and grow in the virtues of patience, compassion, mercy, understanding and love. We exhibit those attributes that God endlessly and faithfully shows to us.
The more we become Christ-like in our lives, the more we can come to trust in Christ.
Jesus calls us to become as little children to enter the kingdom of heaven. He asks us to trust our heavenly Father the way a child trusts their parent and relies on them, even if they do not understand the parent's actions.
Trust that the intentions and will of the Lord are always for the good.
"Trust in the Lord with all your heart, and do not rely on your own insight. In all your ways acknowledge him, and he will make straight your paths." (Proverbs 3:5-6)
Jesus, I trust in you.
Kevin Theriault is a Lay Dominican writer, freelance journalist and photographer.
---
Read the latest local and global Catholic News.
Sign up for our newsletter.
---