The seven gifts of converts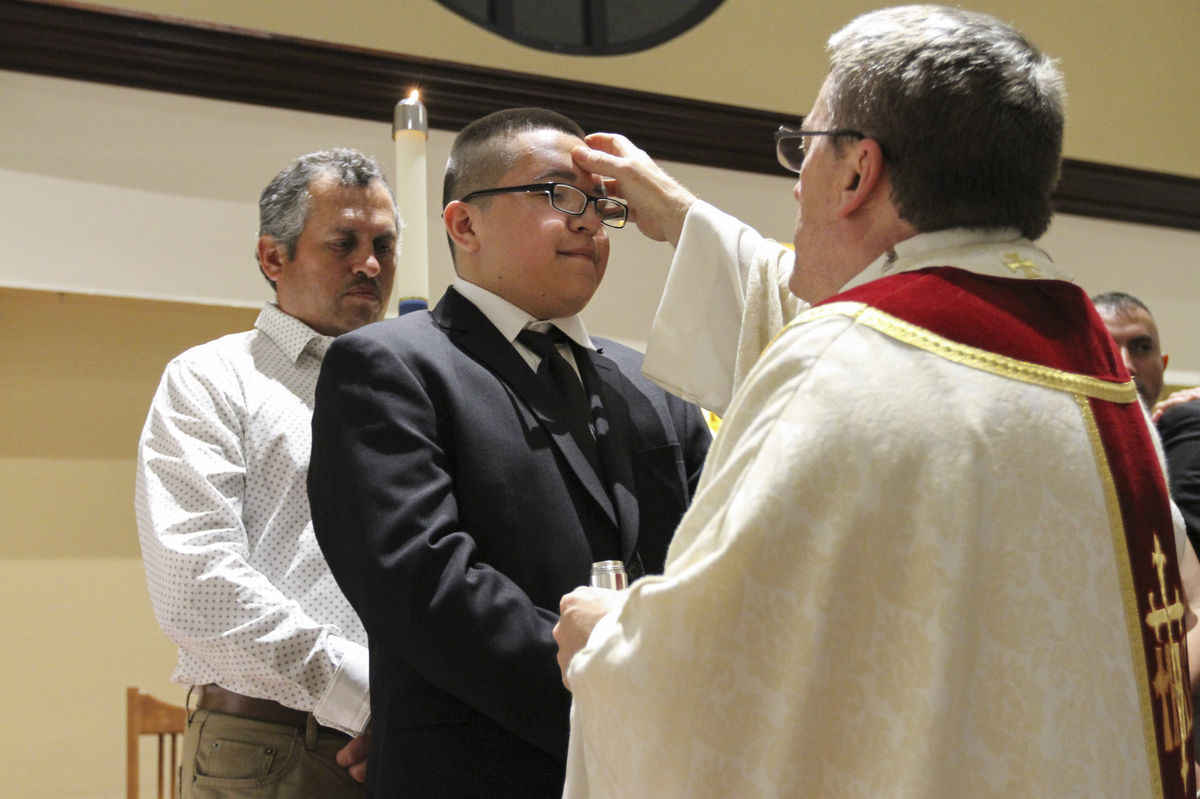 There's been an interesting debate on the role of those new to the faith (including who can really be called a convert) and their opinions over the last few weeks. One opinion seemed to suggest that those new to the faith need to simply keep quiet until, at some undetermined time, they really understand the Catholic faith and can then speak up.  
I found the discussions that followed interesting, in large part because almost all of them retained some version of the be polite until you learn what it is to be part of the family message.
By way of contrast comes a lesson from my own formation. Fr. Thomas Judge, the Vincentian priest who founded the Missionary Cenacle Family (MCA, MSBT and ST), insisted that taking counsel—asking the assessment of those with whom we live, work, and worship—was an essential part of discerning the will of God and the movements of the Holy Spirit. He did not ask the newest arrivals to the family to keep a modest silence; he often asked their opinions first. They were, he reasoned, the most likely to have a different perspective to offer and the most likely to be intimidated into silence by the opinions of others.
Families learn from the gifts of all of the members and all members are members as soon as they arrive. Each new member brings new gifts to help complete the family. Fr. Judge realized that.
With that in mind, perhaps it's time to pause a moment and consider a few gifts that those newly arrived from other traditions might bring to us as Church:
Enthusiasm for worship. Those who come into the Catholic faith from other traditions are often perplexed by the solemnness of our public worship. It's important, of course, to be reverent and worshipful, but Eucharist means thanksgiving and that's not always evident from our demeanor at Mass. It's said that the Great Amen in the days of the early Church would raise the rafters—quite a far cry from the response in the average parish these days. Perhaps the enthusiasm of these newest members can infuse a new vitality and joy into our traditional ways of celebrating Mass—without importing papier-mâché puppets or lounge music.  
Willingness to evangelize. I can't tell you how often I have been asked by my non-Catholic friends whether I know Jesus as my Lord and Savior.  Not once—not once—in my years as a Christian before coming into full communion with the Church did any of my Catholic friends approach me to tell me about the wonderful treasures of Catholicism, though it was obvious to me that they were dedicated to their faith. Witnessing on a personal basis, with words and in relationship, is bred into the bones of our non-Catholic brothers and sisters.  They can teach us a lot about going forth and making disciples in an intentional, not just an indirect, way.
Tithing.  It's a given in many non-Catholic traditions that members will give, and give generously, for the needs for the Church, and it's not the clergy that are primarily tasked with that message. The laity has a primary and ongoing role in helping their brothers and sisters in learning the gifts and joys of sacrificial giving.  
Visibility.  Look up any local non-Catholic Church on the web and you'll not only see what's happening that week, you'll know where and whom to call for information, not to mention an invitation to come.  Try to find information on a local daily Mass and too often it turns into geocaching for Jesus.  I travel a lot and try to manage daily Mass when I do.  Here's my routine: check it out on the Mass Times app.  Look up the website and see whether the times are still current.  If it's a Holy Day of Obligation, call the office and hope the message has been changed since last year's Lenten schedule was posted. Go to the church and hope I can find someone to direct me to where the Mass is being celebrated, which is most often not in the church itself but in a chapel.  I find this less a problem in recent years, but it's still significant enough to mention.  We have the gift of the Eucharist—it ought to be easy to find! 
A love of community.  When I was received into the Church, my pastor told me, "Don't look for people to make a fuss over you. We don't." He was right—no one did.  Catholics are coming into our own in this regard. Parishes are much more centers of daily life these days than in the recent past. But we always have more to learn. Our non-Catholic brethren have a good handle on community and the fellowship that comes from it, especially when it comes to small faith groups and supporting each other in the daily walk of faith.  
Sunday school.  It's a given in non-Catholic communities that weekly learning is a part of the spiritual life, and it doesn't stop in 8th grade.  Moreover, a good many of our non-Catholic brothers and sisters go to a weekly small group or bible study in addition to regular attendance at Sunday School. Want an example of keeping adults engaged in learning about faith? Ask converts how it was done in their prior Christian life.  
A view of the Church from the outside. This might be the most important gift of all. We as Catholics have a pretty good idea of what we are trying to do. What we often lack is an understanding of how our message is received. Those who have most recently made the journey to Rome have a lot to tell us about how Catholics interact with their other brothers and sisters in Christ. Some of it is flattering, some of it is not—but it's all important for us to hear.
If the family needs to understand how to receive new members, new members need to understand how to talk to the new family.  More on that in another post.
Barbara Golder had a 40-year career in medicine and law, including health care ethics. She is now the award-winning author of the 'Lady Doc' mystery series and serves as Director of Adult Faith Formation and Evangelization at the Basilica of Sts. Peter and Paul in Chattanooga, Tennessee. She blogs at ladydoclawyer.com.
---
Read the latest local and global Catholic News.
Sign up for our newsletter.
---