The same words differently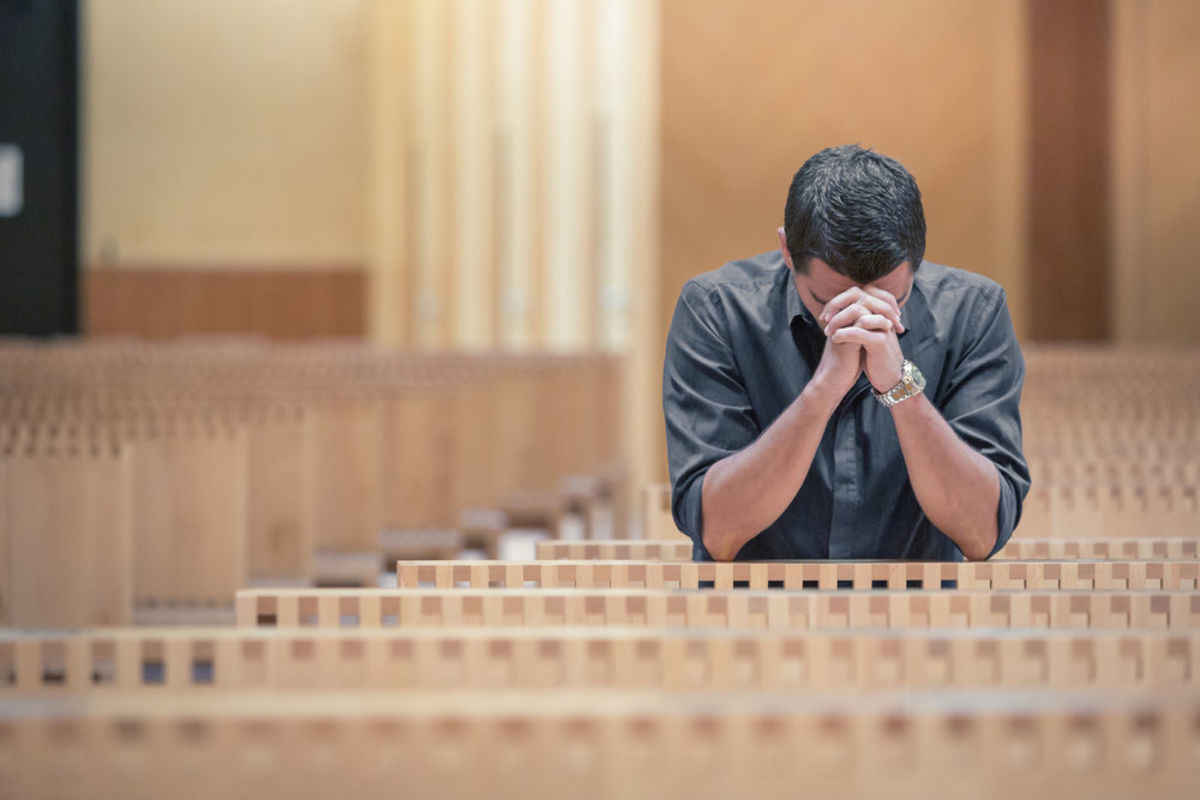 My daughter's boyfriend looked over the stack of boxes, seven or eight long and four high, that she and her roommate had moved from their dorm room to the parking lot in preparation for moving out for the summer.
In an attempt to sort out my daughter's belongings so he could begin loading the SUV, he asked, "Are these all your shoes?"
"No."
"Well, then, tell me which ones are yours and I will put them in the 4 Runner."
My daughter looked at him with pity.  "You don't understand.  Those are all my shoes.  They are just not all my shoes."
Language has its inherent ambiguities. Between Catholics and non-Catholics, those ambiguities get in the way of understanding as surely as those two different understandings of all my shoes.  And sometimes, the way we Catholics use words is confusing to our non-Catholic brothers and sisters.
Take the word pray.  For many of our non-Catholic brothers and sisters, prayer is used so exclusively for worship that they have no other understanding of it.  To pray is to worship and, they rightly contend, worship is reserved for God.
Catholics have a different understanding of the word prayer, rooted in the ancient use of the word, which simply means to ask.  That sense of the word persists even to this day: formal court documents say, for example, pray the court to grant a remedy.
Prayer addressed to God is truly worship, but requests of others are just that—requests. Catholics have a sort of inherent mental shorthand: we understand that we ask the saints to pray with us, just as we ask our neighbors.  The problem for our non-Catholic friends is that our language can be very confusing.  We often use the phrase pray to rather than ask the intercession of and that may set up a block to understanding.
Moreover, many traditional prayers use language that is no longer familiar. Traditional prayers can sound quite worshipful to modern ears of those who are no longer comfortable with it and don't have a Catholic understanding of intercession.  Take this language from a traditional prayer asking the intercession of St. Anthony:
…Therefore we salute thee in Spirit, O glorious favorite of God, and bow down our guilty heads before thee in humble reverence while we raise our hearts to heaven and thee…
Taken as a whole, the prayer is clearly a request for intercession, but that particular language is so flowery that non-Catholics can be forgiven their confusion, especially in an age where deference to, and veneration of, another person is viewed with such suspicion.
We want the saints to pray for us and with us—but we often express that in language that doesn't communicate well with others from different traditions. If we want to share the great treasure of the intercession of saints with non-Catholics, trying to speak a language they can understand more easily is a good place to start.
Barbara Golder had a 40-year career in medicine and law, including health care ethics. She is now the award-winning author of the 'Lady Doc' mystery series and serves as Director of Adult Faith Formation and Evangelization at the Basilica of Sts. Peter and Paul in Chattanooga, Tennessee. She blogs at ladydoclawyer.com.
---
Read the latest local and global Catholic News.
Sign up for our newsletter.
---