The painful truth of Psalm 34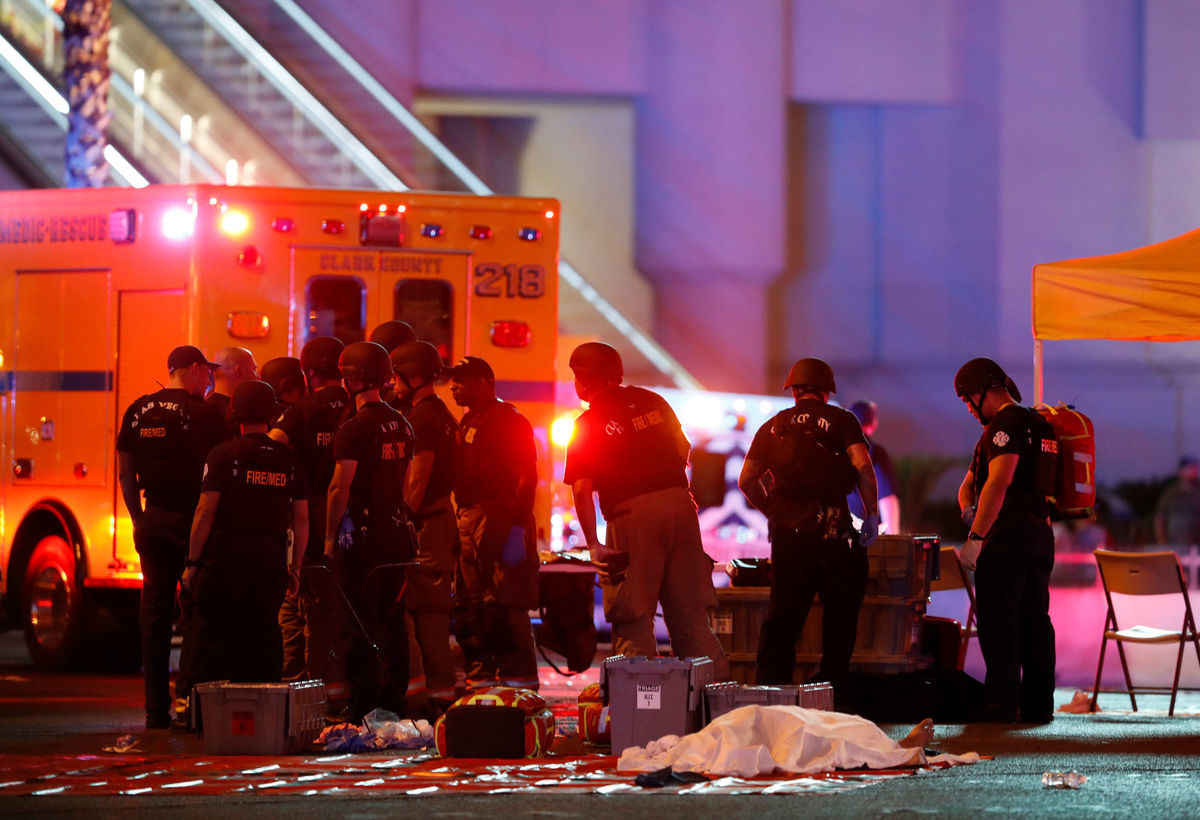 My alarm went off, and I delved into my normal morning routine. As I went about putting in my contact lenses, brushing my teeth, and shaving my five o'clock shadow, I prayed the Little Crown of the Blessed Virgin Mary like I do every weekday morning. After saying "Amen," I started the shower and opened up Twitter as I waited for the water to warm.
Unfortunately, as happens all too often these days, I wasn't greeted with silly memes or carefree Catholic jokes. Instead, I was greeted with the news and videos of what we now know to be the deadliest mass shooting in the modern history of our nation.
It's hard to imagine the terror, even as one views the video, that must envelope the heart as something like this is taking place. I immediately thought back to a recent comedy show my wife and I saw at a large venue and remembered how comfortable and relaxed we were in the moment, and how all those concertgoers had that same sense of peace and comfort before the unimaginable carnage broke out.
It's terrifying to put oneself in their shoes.
As I drove into work, I tuned into NPR and waited to hear the President address the nation in the face of this attack. I was pleasantly surprised to hear his tone, his words, and most especially his frequent mention of God and prayer in a moment of grief and shock for so many.
In the midst of his brief remarks, the President quoted from Psalm 34, and it struck me because it's a Psalm that I have turned to time and time again:
"The Lord is near to the brokenhearted, and saves the crushed in spirit."
There is a deep and painful truth to that verse that we're all afraid to recognize and accept. When we are faced with tragedy in our own lives – feelings of resentment and anger toward a supposedly all-loving God who allows all this pain and suffering on a daily basis – these words seem so very hypocritical.
And yet, it's true.
I say this as someone who has been brokenhearted, someone who has been crushed in spirit, and someone who has come through the other side seeing how close the Lord is to me, no matter how much I try to push him away.
In 2016, my wife and I held our newborn baby in our arms and watched as his life slipped away. We sat together, faithful Catholics who strived to follow God in our daily lives, and felt completely betrayed as he allowed our son to die despite all of our prayers, and all of the prayers of so many who were walking alongside us.
Our hearts were broken that day. Our souls were crushed. And more than a year later, I sit around and wonder if they will ever be restored.
Yet through my anger, through my bitterness, through all the pain that makes life feel completely empty and void of anything good, I know the Lord is near.
I know the Lord is near because he allowed his own mother to walk this same heartbreaking journey.
I know the Lord is near because he himself walked into this world, and seemingly did nothing as the world responded by nailing him to a tree.
I know the Lord is near because when you have everything ripped away from you, you're left with nothing else.
Yes, "The Lord is near to the brokenhearted, and saves the crushed in spirit," and when you are faced with something as terrible as the death of a child, or as terrifying as an unexplainable rampage that leads to the end of so many innocent lives, this is the only thing that gives us hope.
Let us turn to the Lord in our grief, no matter how much we want to push him away, because he's right there waiting with open arms, if only we allow ourselves to collapse into them.
Tommy Tighe is a Catholic husband and father of four boys. You can find out more about him at CatholicHipster.com.
---
Read the latest local and global Catholic News.
Sign up for our newsletter.
---