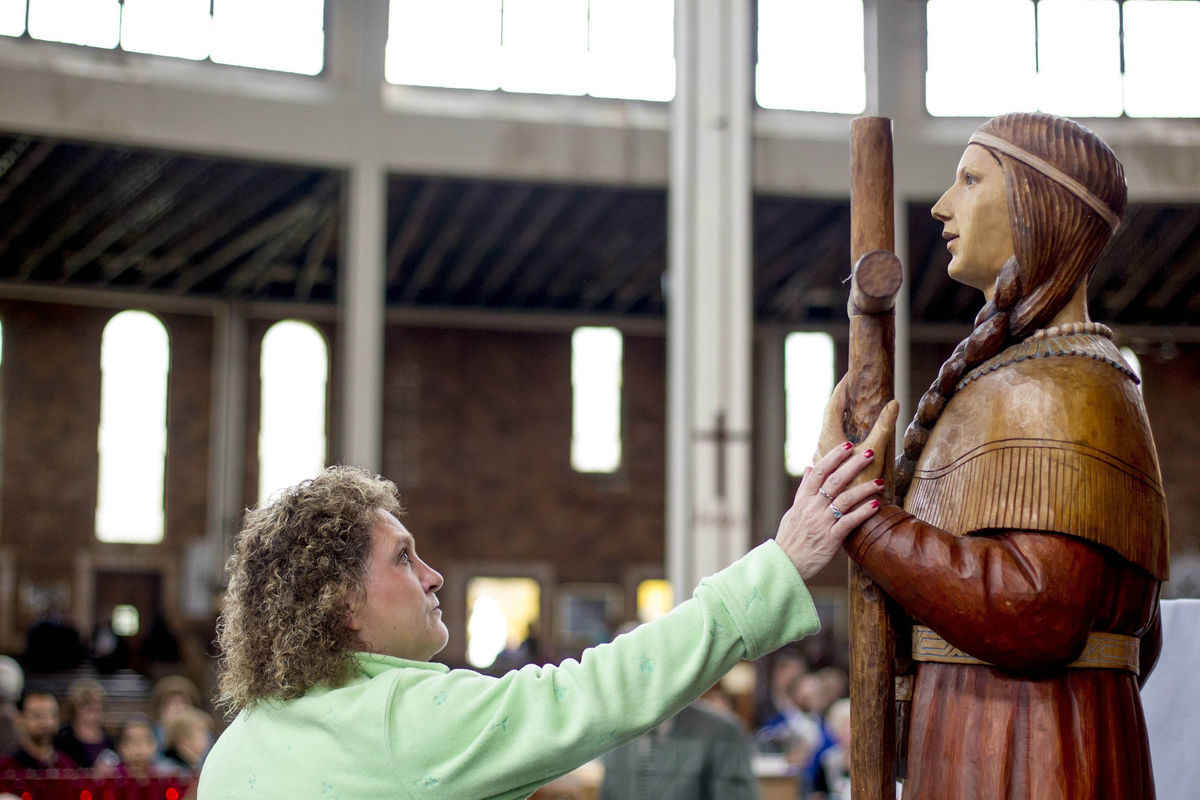 Let's face it: our culture is not friendly to the Christian faith, and that is nowhere more evident than when it comes to the culture's stance toward Catholicism.
To be fair, we should be grateful for many of the blessings in our culture. After all, we get to attend Mass without being harassed, we can (almost always) wear religious items in public, and we're able to receive information from Catholic resources on social media, in newspapers and on the radio without access being denied.
But let's counterbalance all of that with the obvious reality that Catholics are looked down upon in today's culture, a culture of increasing secularism, atheism, and relativism.
We celebrate a great saint this week whose name has been attached to one possible solution to being Catholic in today's world, St. Benedict. The great Abbott of Nursia is well-known for founding twelve religious communities, putting together one of the most influential religious rules in Western Christendom, and living a life that earned him the designation of being known as the "Founder of Western Monasticism."
More recently, however, Benedict has become associated with "The Benedict Option," an idea popularized by writer Rod Dreher. Simply put, "The Benedict Option" is the idea that Christians who want to maintain their faith should segregate themselves to some degree from mainstream society and try to live in "intentional communities."
At a time when we feel out of touch with the mainstream world, the idea of retreating away to live in a small community with those who share our beliefs sounds pretty enticing. Imagine living in a community where your pro-life beliefs wouldn't be challenged and mocked at every turn!
For all the comforting thoughts "The Benedict Option" may bring however, I would like to suggest another "option" inspired by a great saint also celebrated by the Church this week: St. Kateri Tekakwitha.
St. Kateri, known as "The Lily of the Mohawks," converted to Catholicism at the age of 19 despite the protests of her family, who were quite disturbed at her disinterest in marriage and her commitment to the Gospel.
She followed Jesus and His Church despite being ridiculed, shunned, and even accused of sorcery by her own people. She stood up for what she believed in, even when it was uncomfortable and difficult.
Jesuit Father Jacques de Lamberville wrote extensively on St. Kateri in his journal after her death, and one passage in particular sticks out to me as a call to action for today's Catholics: "Kateri did everything she could in order to stay holy in a secular society."
If we want to look to an example of how we should be in today's culture, we should look to St. Kateri, a great saint who was willing to stand up and be counted among those committed to Christ, fully aware of the danger it placed her in.
Rather than running away from the world, rather than retreating to be only with those like us, let's commit ourselves to do everything we can to stay holy, and shine forth with holiness in our secular society. Maybe then, we can live a life worthy of the title etched on St. Kateri's gravestone: "The fairest flower that ever bloomed."
Tommy Tighe is a Catholic husband and father of four boys. You can find out more about him at CatholicHipster.com.
---
Read the latest local and global Catholic News.
Sign up for our newsletter.
---