'Thank You for Your Service' offers striking portrait of PTSD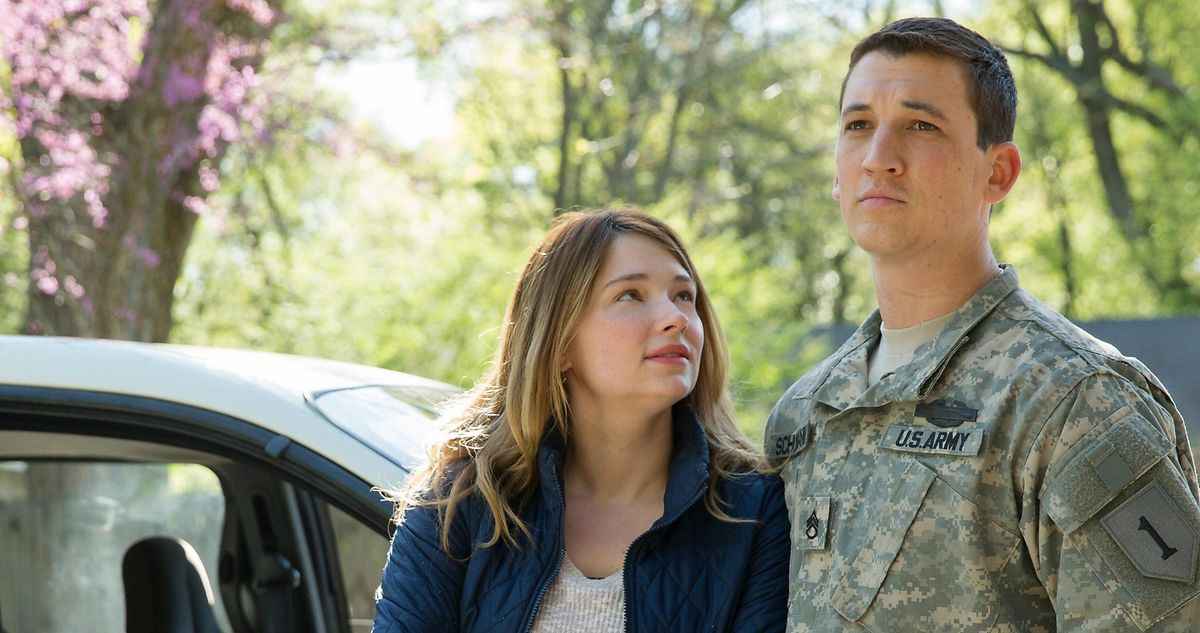 Over time, Hollywood triumphs such as "The Deer Hunter," "Born on the Fourth of July," "The Hurt Locker" and "American Sniper" have tackled the issue of soldiers suffering from post-traumatic stress disorder (PTSD) with such ingenuity and brutal honesty, it forces us viewers to pull our awareness of PTSD out of our subconscious and confront its ugliness head on.
While "Thank You for Your Service," the directorial debut of writer/director Jason Hall (who penned "American Sniper"), doesn't quite reach the extraordinary heights of its aforementioned predecessors, its candor, performances and subtle narrative touches are more than enough to make it a worthy entry into the category.
Inspired by the book of the same title that chronicles true events that took place between 2007-08, "Thank You" follows three soldiers who are close friends, Sergeant Adam Schumann (an outstanding Miles Teller), Specialist Tausolo "Solo" Aietti (Beulah Koale) and Private Billy Waller (Joe Cole), who, after a tour in Iraq that was far more traumatic than any of them will admit aloud, return home to civilian life in the United States.
On the surface, the three friends are all smiles about being back home and having the chance to resume their normal lives. But major problems, both from practical and mental standpoints, await them. Billy's pregnant fiancée has up and left their house, while the brain damage Solo endured from hitting his head in battle is affecting his memory, much to the concern of his pregnant wife Alea (Keisha Castle-Hughes).
And at the center of the film is Adam's perpetual battles with suicidal thoughts and other complications spawning from his PTSD, which strains his marriage with his undyingly supportive but openly frustrated wife Saskia (a magnetic Haley Bennett), the mother of Adam's two young children.
At Saskia's behest, Adam, with Solo in tow, seeks out professional help. Gradually, we along with the psychiatrists attempting to pry details from Adam and Solo, both understandably reticent about revisiting the horrors they faced, learn more and more about what exactly transpired right before they returned home. As the film progresses, we are also exposed more and more to the ways that the trauma they endured has manifested itself in their civilian lives in ways that are sometimes surprising and often brutally ugly.
Although "Thank You" has received largely favorable reviews (it currently boasts a 77 percent on Rotten Tomatoes), a not-so-small number of critics haven written the film off, fueled by sentiments of "other films have done it better." I, on the other hand, don't think it's fair to say that other movies have tackled the issue of PTSD better so much as they did so first.
War, after all, is so often the subject of contemporary films that it becomes increasingly difficult to avoid familiar ground in its portrayal, and "Thank You" doesn't succeed entirely in its earnest efforts to steer clear of it. However, Hall's steady hand, both with the pen and behind the camera, results in thorough, honest and often gripping examinations of several different aspects of the modern American soldier's war experience.
"Thank You" clearly has a lot on its mind, eager to expose us to the heat of battle, the soldiers' jarring transitions back to civilian life and the bureaucratic, snail-slow system the government currently has in place to provide soldiers with the clinical help they need and deserve. Hall elevates these slices of post-war from ringing familiar to ringing true by taking full advantage of the intriguing details surrounding the real-life soldier's circumstances, details that are further brought to life by outstanding performances.
You'd be hard-pressed to find an actor with a more impressive back-to-back weeks than Miles Teller's last two weeks of October. Merely seven days after his electric starring role in "Only the Brave," the always-engaging Teller delivers once again in his energetic, layered turn as Adam. And Bennett matches Teller's dynamism blow for blow, crafting a powerful performance as the tough, compassionate Saskia, who wants so badly to help her struggling husband, but feels helpless as to how. We feel her pain just as much as we feel Adam's.
The supporting cast is bolstered by compelling performances courtesy of relative newcomer Koale, Castle-Hughes and Scott Haze as a soldier who suffered wounds in a battle sequence that Adam blames on himself. In addition, in a surprising casting decision, stand-up comedy Amy Schumer is great as the anguished, widowed wife of a soldier in Adam and Solo's platoon who died in combat.
"Thank You for Your Service" (which is rated R) feels like the perfect title for this film, as it's a phrase that we as civilians utter to veterans with the most sincere intentions, but without the slightest understanding of what they experience. "Thank You" represents a step forward in encouraging us to better understand the issue of PTSD and contemplate how we can help. For that, "Thank You" serves as a respectable tribute not only to the real-life people depicted in the novel and in the film, but also to all of the brave soldiers who fight to protect our country.
---
Highlights
"Thank You" represents a step forward in encouraging us to better understand the issue of PTSD and contemplate how we can help.
Read the latest local and global Catholic News.
Sign up for our newsletter.
---