Steve, November 19, and the One-Name Challenge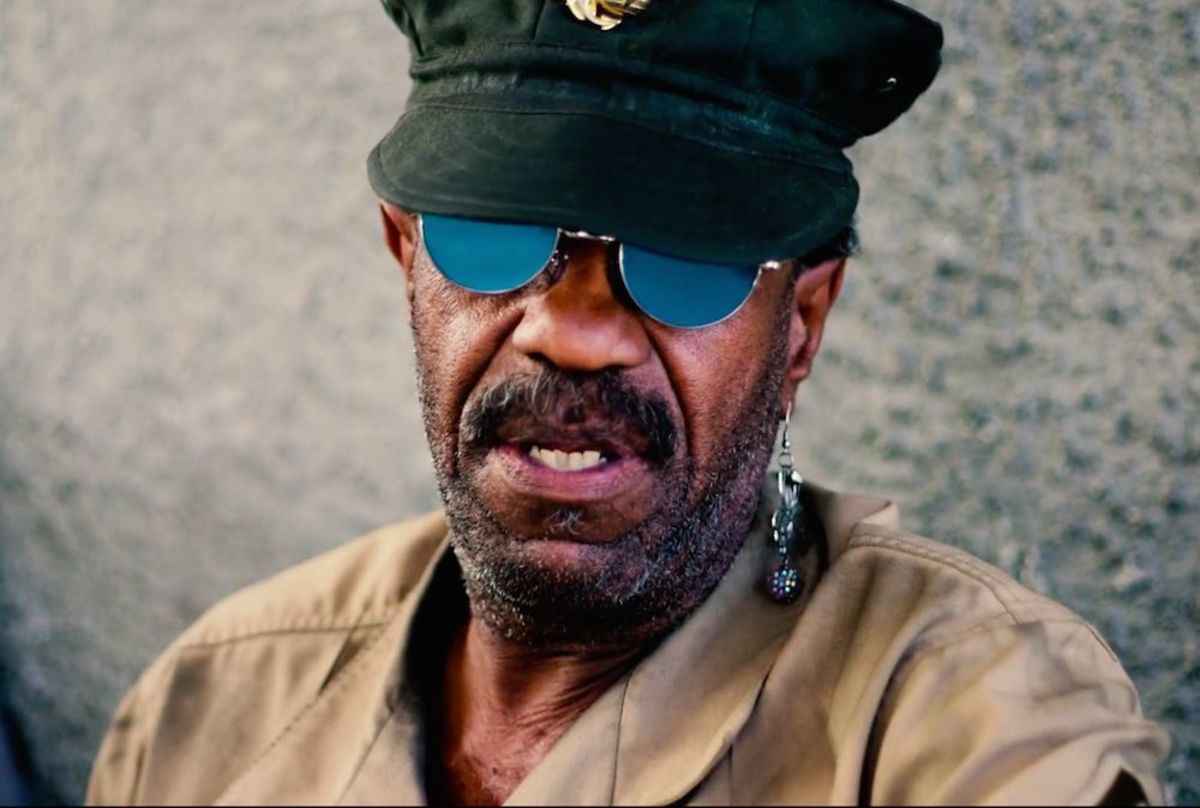 Every time I run by Steve he tells me, "Don't cheat yourself, get those knees up!" I always try, but I'm not a very good runner. He'll fill me in on his favorite Who songs, show me pictures he's taped to the concrete highway beams, mostly pictures of Michelle Obama. I'll get an update on the growth of his turtle. When other homeless tents spring up around his well-kempt area, with welcome mat, disco ball and all, he's quick to defend me with a gentle, "You all leave her alone you hear?"
Before Steve, I had grown cold to the homeless. That happens quickly in LA. In my hometown in Michigan I was devoted in service, grilling hotdog dinners for the disadvantaged, bestowing shoeboxes with hats and mittens and ladling meals in soup kitchens. I knew the homeless by name: Beverly, the elderly women who sold watercolor paintings of butterflies, Richard, the rightly cantankerous Vietnam vet. Encountering the homeless was an uncommon enough occurrence that I stepped in and out of their lives joyfully and freely.
And then I moved to Los Angeles and lived in a neighborhood where the homeless issue wasn't a Sunday volunteering session, but an omnipresent wound difficult to ignore. Little by little the dubious panhandler on every corner grew wearisome. The smells around my neighborhood became nauseating. The needles on the sidewalks served as a constant fuel for agitation. And slowly I stopped looking people in the eyes. And if I averted my gaze, and kept a strong stomach, I didn't need to think about them all that much. I could get along with my day.
In announcing the first World Day of the Poor this November 19, Pope Francis pierced through all my weaknesses with this challenge, "We may think of the poor simply as the beneficiaries of our occasional volunteer work, or of impromptu acts of generosity that appease our conscience. However good and useful such acts may be...they ought to lead to a true.
I had lost the gift of "the encounter."
Anyone living in Los Angeles knows painfully well who the poor are. The homeless are a persistent, unsettling tapestry in the background of our lives. You need only drive under a bridge to find some discarded members of the 44,000-person society rebuilding their tent homes. And the issue is tackled with nonprofit organizations, more billions spent, new benchmarks set and masses of affordable housing hastily built. It's all very honorable, but if one thing is becoming clear about this stubbornly mammoth population, it's that we're not getting to its source. This isn't an issue of impoverished without homes, the poverty is of the soul, and we don't attend to that wound.
Pope Francis has asked that we, "draw near to the poor…encounter them… meet their gaze… embrace them and to let them feel the warmth of love that breaks through their solitude." We too have a "solitude" that must be broken through, a poverty of spirit that must be shared. In the overwhelming magnitude of a tragedy that grows each year (this year by an astounding 23%) we are bereft of the means to remove all suffering for these people, and so in our shared poverty we can commune.
How do we begin to commune? Writer Lindsay Blakely and her husband Jason have found a unique way to do just that. Once a month they attend a poetry group with members of the homeless population struggling with mental illness in a small drop-in community center in Santa Monica. It begins with a facilitator offering a prompt and then, "Everyone in the group tries their hand at writing something." Blakely explains, "You really put yourself in a vulnerable position, but we all do. I mean, when else are you in a position where you are sharing something so private with people you barely know."
Blakeley describes a day she was struggling to get enough down on paper before the time ended. "Everyone shared but me." The group started encouraging her, pressuring her to read what she had written above her sheepish, "No, I didn't finish!" protests. She eventually got the gumption to lay herself, her unfinished poetry, and her pride on the line and put it in the hands of the open-minded, loving group she came to call her community.
"In reality we're doing very little. They might not know where they're going to sleep that night and we're just having a poetry session with them. Essentially we're just offering beauty, and a little bit of companionship."
For Blakely, this experience has taught her the importance of focusing on the individual. "I think the thought is, 'Homelessness is a huge problem, how can we solve this problem and help as many people as possible?' which is an understandable goal, but the real question is, 'How can we solve this person by person?'"
I was inspired by the Blakely's, to take a step – a really small one. Last year at a United Nations Humanitarian Summit, Pope Francis encouraged aid workers to ask the names of the people they were serving. It seemed too adorable and childlike to me when I had visions of Peace Prizes, but I tried it anyway. I met the man who lived in a tent home under the overpass I passed each day. I met Steve. And from the tiniest of encounters spawned an unlikely camaraderie.
I think this could be how we challenge ourselves this November 19. Whoever the poor are that are placed in our lives – poor in spirit, poor in companionship, poor in wisdom – we should challenge ourselves to greet those "discarded" members of society that we so easily bypass. Let's each get one name. Don't resort to donations or an isolated service opportunity. These are incredibly acts of charity, but let's challenge ourselves to a new practice. Who is that impatient cashier at the grocery store, the socially awkward parishioner no one wants to be stuck talking to, the widower who lives down the street, the man living in a tent under the overpass? What are their names?
Let us actually try to crush the social divisions we have created, and do the unrealistic task of forming the Body of Christ here in our daily, tepid lives. And with this vision, we can hope to achieve the advice Steve gives me at the close of every conversation with his Vulcan salute, "Live long and prosper now, you hear?"
Casey McCorry is a digital associate for the Archdiocese of Los Angeles, a documentary filmmaker, wife and mother.

---
Read the latest local and global Catholic News.
Sign up for our newsletter.
---