St. John Paul II: "Do not be afraid to give your time to Christ!"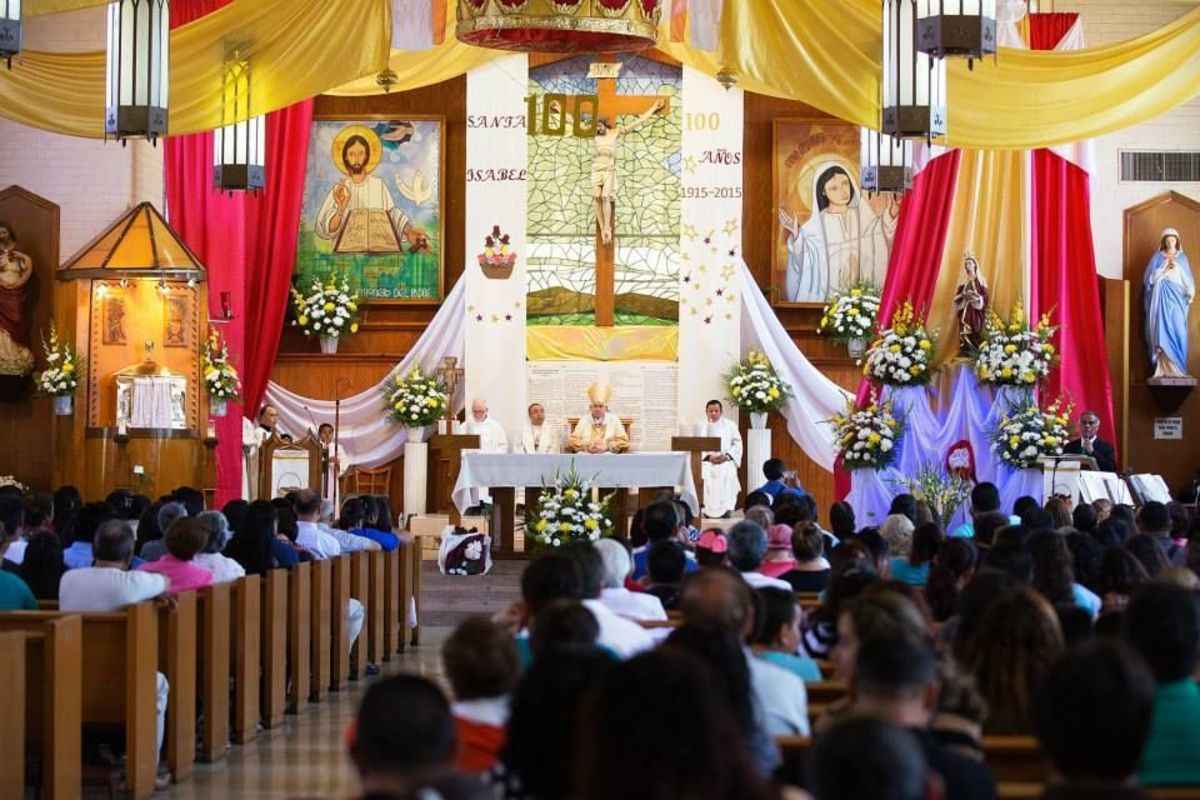 As our celebration of Easter Sunday approaches, it is beneficial to reflect upon every Sunday as a weekly Easter, as St. John Paul II reminded us in his Apostolic Letter of 1998, known by the first words: "Dies Domini." 
In today's culture, how do we stop the whirl of activity and busyness that is the rhythm of our days in order to make time for God? Sunday has become a day to "get things done." We do home repairs, laundry, clean the refrigerator, participate in our own or our children's sports activities, do extra shopping…the list goes on.
Wayne Muller warns us in his book "Sabbath: Finding Rest, Renewal, and Delight in Our Busy Lives" that "our culture invariably supposes that action and accomplishment are better than rest, that doing something — anything — is better than doing nothing." The pressures placed upon us by this ever-growing desire to achieve, to succeed, to do it all, leave little or no room in our hearts and our lives for surrender to God's time, a necessary quality of Sunday Mass.
In "Dies Domini," St. John Paul II discusses Sunday according to five titles:
·      Dies Domini, the day of the Lord. It is a joyful celebration of God's creation, and God's act of love in creation. Every Sunday is a call to remember God's outpouring of love in creating the world. We hear in the beginning of Genesis that God saw creation as good. At Mass, our ritual marks time, begun in creation and redeemed in Christ, as a returning to that goodness.
·      Dies Christi, the day of Christ. Sunday is a weekly Easter, a day of resurrection and Christ-light; we gather as, and share in the body of Christ, that the whole world will see and know Christ living among us and within us. Sunday is also a weekly Pentecost, a day of joyful encounter with the risen Christ, a day of deep faith.
·      Dies Ecclesiae, the day of the church. The root of the word ecclesia means "calling," so on this day the baptized are called and gathered. It is a day of hope. Christ continues to live through his church.
·      Dies Hominis, the day of humanity. It is a day in which we recognize the inherent dignity of the human person. We yearn for human dignity and solidarity to be restored. In the God-centered time of Sunday Mass, we are one with all of God's people, and all of God's creation. Oneness and peace are God's will for the world. We believe that all of history yearns to return to that peace and harmony.
·      Dies Dierum, the day of all days. This is the Messianic vision, the final day, the fulfillment of all time. At Sunday Mass, we stop our busyness and surrender to the rhythm of God's time. We surrender and remember our place in the journey towards this final salvation.  
"The liturgy makes explicit what is hidden and implicit in human history: it recalls what God has done in the past, that we might recognize the same God at work in the present, and it reminds us of the goal to which the world and its history are to be directed. It puts us in touch with the mystery that lies at the very heart of things." (Mark Searle, Liturgy Made Simple, p. 28, Liturgical Press, 1981)
Surrendering to Sunday Mass reminds us that everything belongs to God; that humanity must stand humbly before God; that all of our life is lived in and through Christ; that we are called to surrender to the wholeness that is the body of Christ in all of time; that our participation in the life of Christ is a greater fulfillment than our own individuality; that hope, joy and human dignity are restored by resting in God.
By our full, conscious and active participation in Mass week after week, year after year, we are gradually formed, transformed and re-formed as a people who live by God's design, by the goodness of creation, and by the self-sacrificing love of Jesus Christ. This continual expanding and growing in God does not happen suddenly or in one particular moment. It is a slow and steady surrender to God, and to being the way of Christ in the world.
Next Sunday, and every Sunday, let's always remember St. John Paul II's admonition: "Do not be afraid to give your time to God."
Interested in more? Subscribe to Angelus News to get daily articles sent to your inbox.

---
Read the latest local and global Catholic News.
Sign up for our newsletter.
---