Showing off a saint in Burbank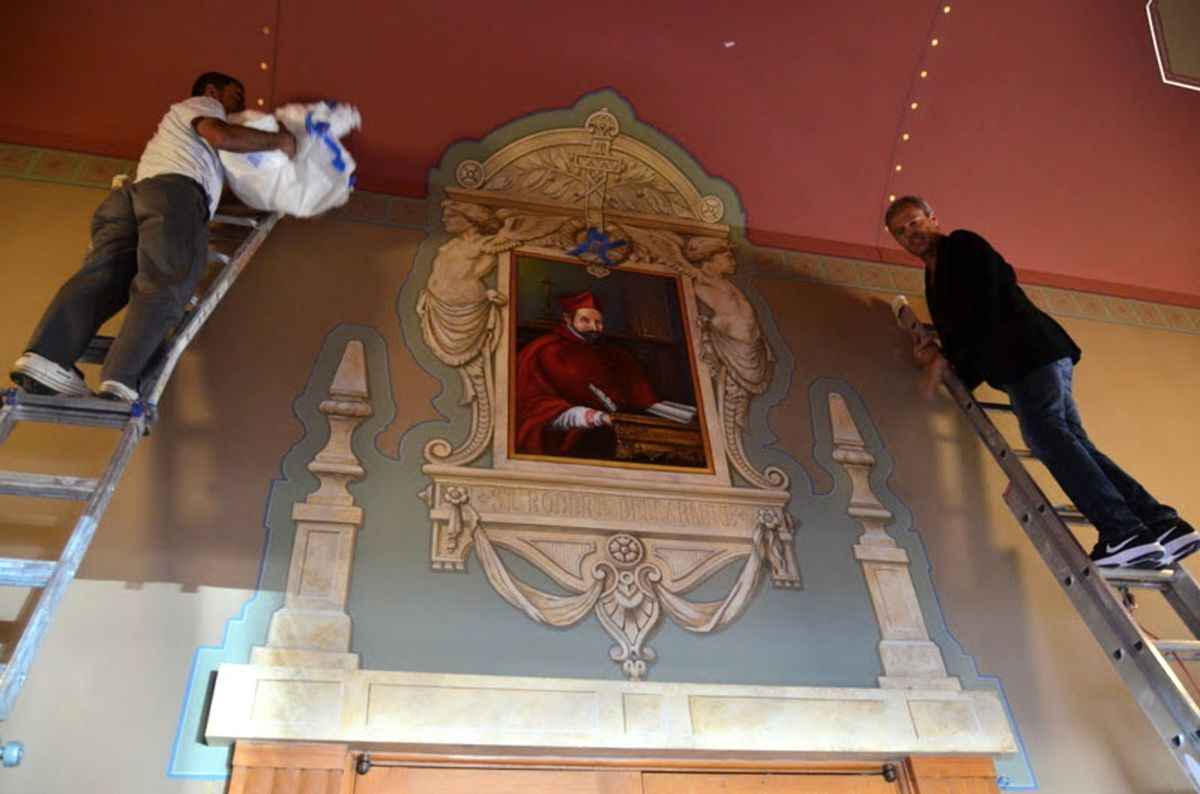 On March 24, local artist Evan Wilson unveiled his latest work at St. Robert Bellarmine Church in Burbank, a mural depicting the church's namesake painted on the vestibule wall.
St. Robert Bellarmine was an Italian Jesuit and a Cardinal of the Catholic Church in the late 1500s and early 1600s. As a Cardinal Inquisitor, he served as one of the judges who condemned Giodano Bruno as a heretic. Later, as the Archbishop of Capua, St. Robert worked to enforce the reforms mandated by the Council of Trent.
St. Robert was canonized in 1930, and has been named a Doctor of the Church. His new portrait in the Burbank church that shares his name is part of a year-long renovation project, which has provided its parishioners with a dedicated space for prayer and worship.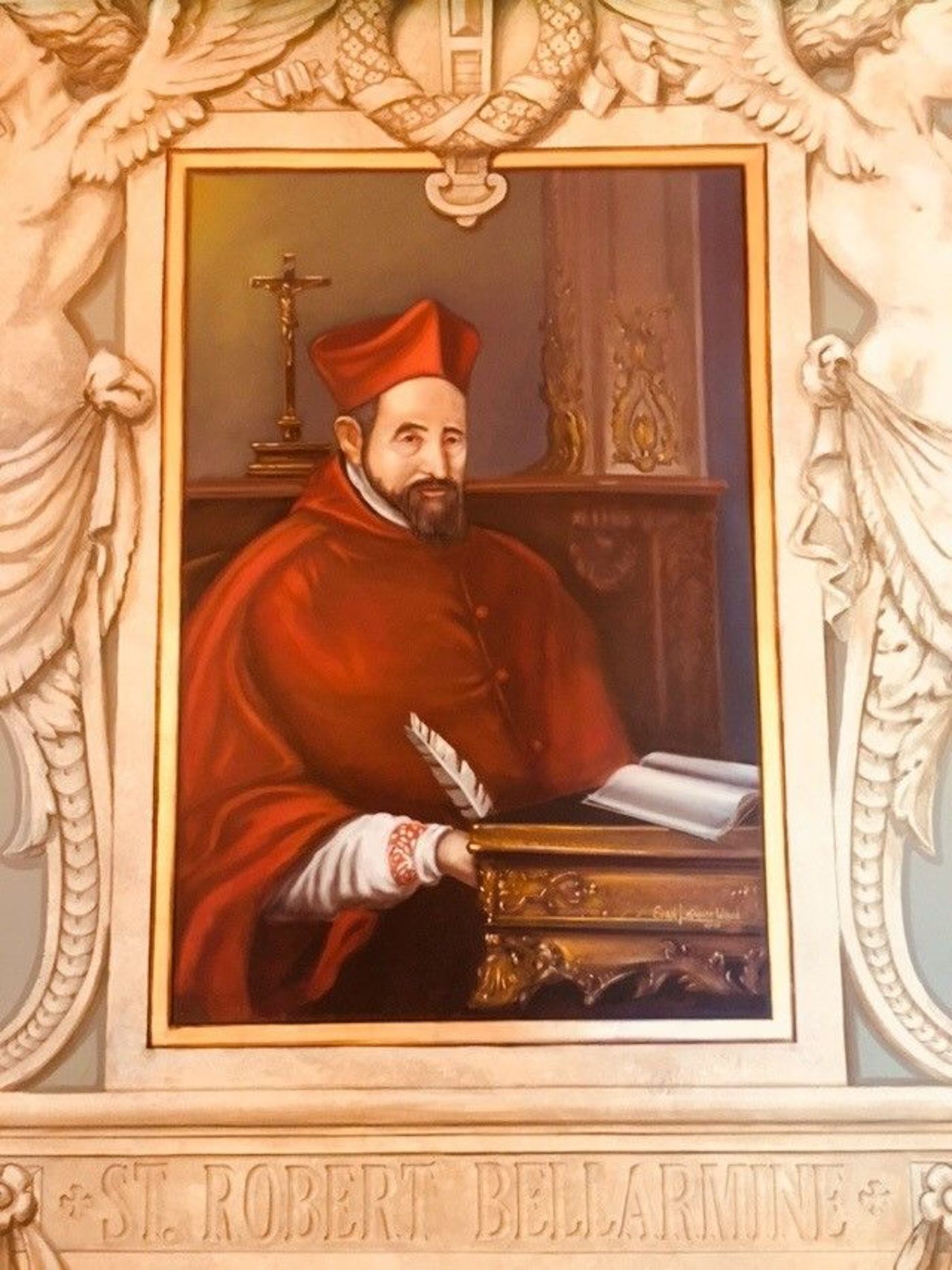 About the artist
Wilson is the owner of LeGrande Studios in Los Angeles, and his art and restoration work has been featured in several parishes in the archdiocese, including St. Andrew in Pasadena and St. Cyprus in Long Beach, and in countries such as the Netherlands, Tokyo, Cairo, and elsewhere.
He is a graduate of UCLA, but the majority of his studies in decorative painting was done by observing and training with artists all over the world.
In addition to the painting at St. Robert Bellarmine, Wilson has been commissioned by Brad Pitt and Angelina Jolie, Barry Bonds, Roy Disney Jr., the Doheny Mansion, and the Los Angeles County Libraries, and has done work for many historic hotels and private estates in the area. His paintings have also won first place at the Pasadena ArtWalk.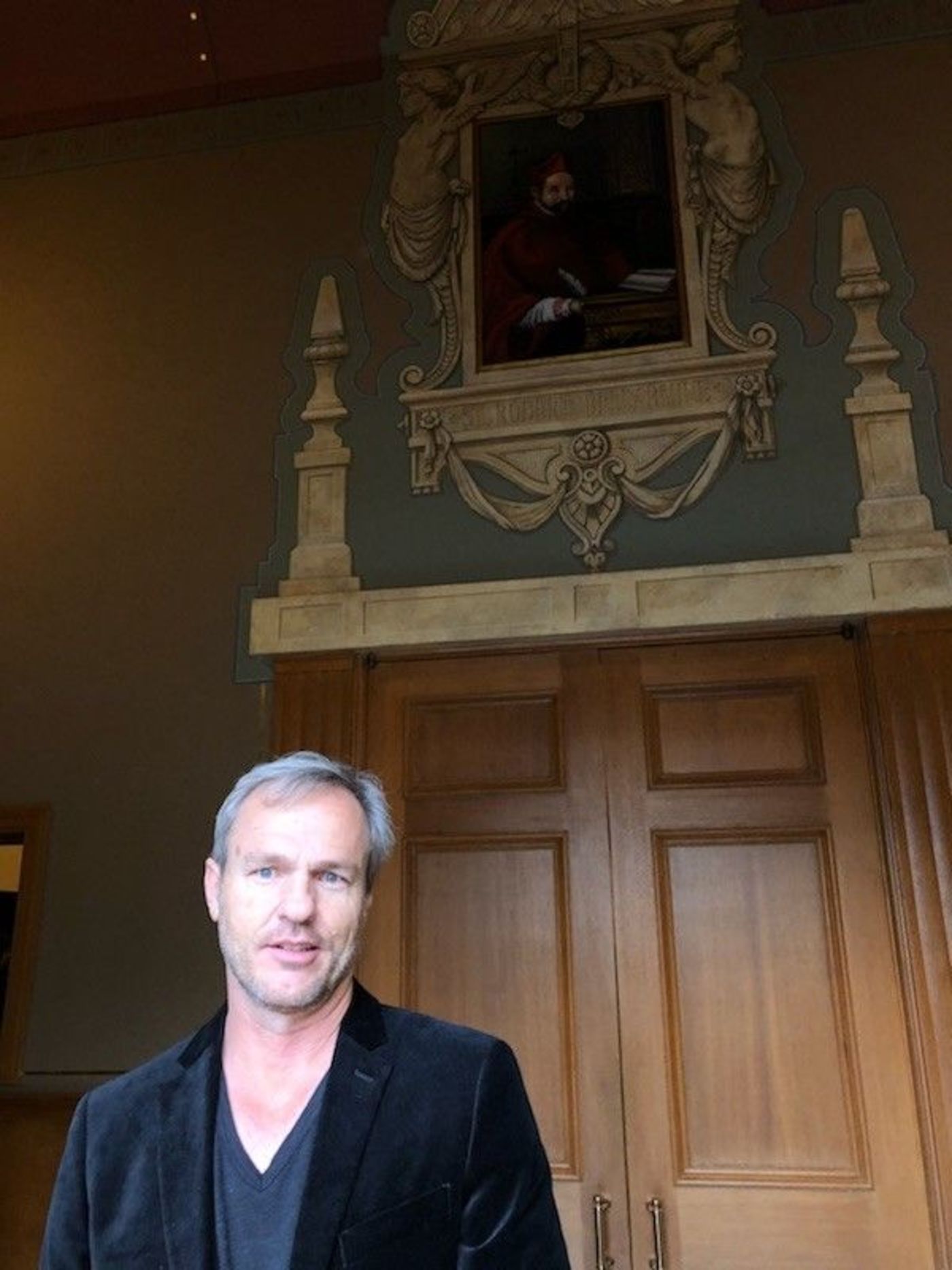 ---
Read the latest local and global Catholic News.
Sign up for our newsletter.
---