Seven things (instead of meat) to abstain from on Friday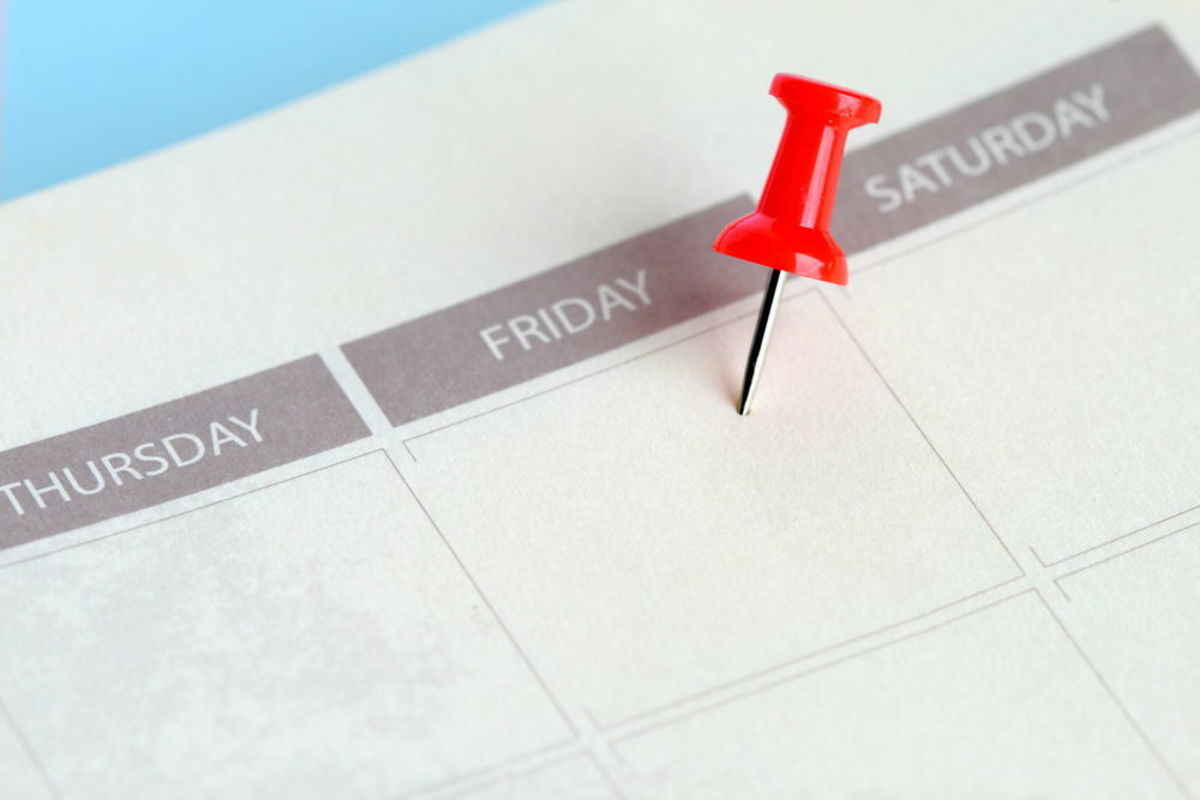 A surprising number of Catholics don't know that we are obligated to some form of penance on Fridays. In the days before Vatican II, the Church prescribed this penance: abstention from meat. After Vatican II, the obligation remains but the Bishops, in most jurisdictions, leave it up to the individual to decide. For many Catholics this practice has instead simply fallen by the wayside.
When my husband and I entered the Church, we decided that refraining from meat made sense: it was a historic practice, it connected us with the generations before us and it reminded us, three times a day, what we were doing. We understood the connection between giving up meat and remembering the sacrifice of Good Friday.
But the purpose of penance, like all religious activity, is ultimately to draw us closer to God. Practices that become habitual can lose their power over time. Sometimes, practices more rooted in an immediate and particular problem can have more effect than those rooted in a more general and abstract sense of contrition.
These days, I am struck by how Catholics—and that includes me—treat the gift of time and each other. Too often we insist that people act as we want and things are ordered as we prefer. We waste the only thing we cannot get more of: time. We engage in recreational outrage over things that we cannot change in places we will never visit. We let our legitimate differences divide us instead of seeing them as a manifestation of God's great creativity. There are a great many ways we sin against God and each other in little ways, all of which add to the burden of the cross. Recognizing them in Friday penances might be an excellent way to honor the sacrifice of Christ and have a different kind of effect on our daily lives.
Instead of abstaining from meat, perhaps we might consider abstaining from activities that divide us from each other.
Abstain from the news, social media, television and radio. Use the time to be aware of what's right in front of you – the people and events God has given you as a particular gift for you to encounter and engage – instead of worrying about things that are happening half a world away. The world will survive and so will you.
For 24 hours, abstain from saying anything negative about anyone or any thing. Even if it's true, just don't criticize. Instead, find a way to be thankful in whatever circumstance moves you to comment for whatever you are encountering. It's all gift. Strengths, weaknesses, joys, sorrows, adversity, success. All gifts.
Abstain from name-calling. Name-calling reduces people to a single characteristic and we are much more complicated than that. When you find yourself tempted or you slip up, force yourself to find something that you can appreciate and compliment that person for. Better yet, find two. Say them aloud, if possible to the person, when you can.
Abstain from speeding. Drive the stated speed limit. Don't rationalize your habit of breaking it. Use the extra time (there will be some) to appreciate your journey, temporal and spiritual.
Abstain from planning and worrying. Spend the day really engaged with the world around you. Plans can wait. For one day, be a lily of the field. Let God clothe you in what he has in mind.
Abstain from your phone. Let those who might need you in an emergency know how they can reach you, then turn the phone off or silence it. Be present where you are.
Abstain from the Internet. Pick up a book instead, or take a walk or have a conversation. Be focused.
It may be surprising how hard these penances are and how often the whole effort ends in temptation and failure. No matter. Say a prayer (Abstain from rote ones and talk to God from your own heart) and start again!
Barbara Golder had a 40-year career in medicine and law, including health care ethics. She is now the award-winning author of the 'Lady Doc' mystery series and serves as Director of Adult Faith Formation and Evangelization at the Basilica of Sts. Peter and Paul in Chattanooga, Tennessee. She blogs at ladydoclawyer.com.
---
Read the latest local and global Catholic News.
Sign up for our newsletter.
---