Pro-life advocates oppose efforts to expand abortion services
Angelus News
May 22, 2013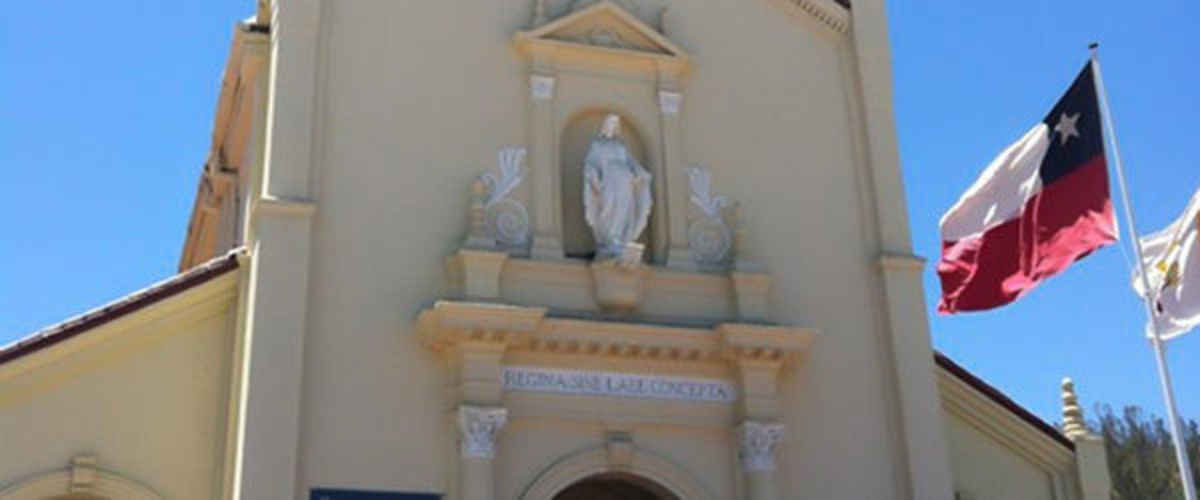 It has been 29 years, and Marie vividly remembers the day when she made the "frivolous decision" to undergo an abortion.The experience left deep wounds, she confided. It has been a "trauma that I have carried my whole life," the St. Margaret Mary Alacoque parishioner told The Tidings.Her experience is a primary reason that Marie (now a practicing lawyer reluctant to reveal her last name for publication) opposes two proposed state bills that — according to pro-life advocates — would expand abortion services in California and reclassify abortion clinics as primary care clinics:AB 154, supported by Planned Parenthood, would allow entry level professionals, such as nurse practitioners, physician assistants and midwives, to practice first-trimester aspiration abortions and would re-classify abortion as non-surgical. A similar bill failed to pass in 2012 due to lack of a professional study that could support the proposal. AB 980 would reclassify abortion clinics as primary care clinics, relieving them of standard building requirements for medical clinics.The California Catholic Conference is opposed to both, and encourages Catholics to contact their Assembly Members to express their views. (For information, see http://capwiz.com/cacatholic/issues/alert/?alertid=62672731.)In denial for yearsMarie was 17 at the time of her abortion, a self-described "very immature adolescent" who was fearful to even share her pregnancy with her partner at the time; he did not learn about her abortion until after it was performed. Because she was a minor, she had her parents' consent.The experience left so many scars that it was impossible for her to maintain a healthy relationship with a partner, she admitted (she is currently single, with no children). And for years afterward, she remained in denial until it became so uncomfortable that she sought help."I reverted to Catholicism after a varied spiritual life," said Marie, admitting that she is "not completely free" of the shame. Her search led her to Project Rachel, a ministry that offers spiritual support to women and men (partners or relatives) who are suffering from post-abortion stress.Her own experience and legal knowledge has led Marie to realize that so-called "abortion rights" are, in fact, detrimental to the population they are intended to support.'Unprotected without a voice'To support their position, proponents of the new legislation used the recent University of California San Francisco study "Safety of Aspiration Abortion Performed by Nurse Practitioners, Certified Nurse Midwives, and Physician Assistants Under a California Legal Waiver," published in the American Journal of Public Health.Its conclusion states: "Abortion complications were clinically equivalent between newly trained nurse practitioners, certified midwives, physician assistants and physicians, supporting the adoption of policies to allow these providers to perform early aspirations to expand access to abortion care." Complications include hemorrhage, infection, cervical injury and uterine perforation.According to the study, Oregon and Montana are the only states that allow non-physicians to perform abortions. California allows non-physicians to perform medication abortions only. More than half of the states have a physician-only abortion law."These bills seek to reduce the standard of healthcare for some of our state's most vulnerable women — the young and the poor. This legislation would strip those same girls of the wisdom and expertise of a doctor. What are we hiding?"—From "When Access Trumps Safety, Where's the Outrage?"By Kathleen Domingo and Astrid Bennett"Even if these bills are passed," said Marie, "the legal majority does not always mean it represents what the truth is. Politicians are acting on what some of their constituents want, leaving those who do not have a voice unprotected."Kathleen Domingo, archdiocesan life coordinator of the Office of Life Justice and Peace, concurs.Abortion has been highly politicized just to benefit from profits, putting women's health at risk, Domingo told The Tidings. She was part of the California Catholic Conference of Bishops' team that met in Sacramento with elected officials during Catholic Advocacy Day, April 23. "One can only assume it is one of the biggest businesses in California," added Domingo, a former director of two pregnancy counseling and support centers in some of L.A.'s neediest neighborhoods."These bills seek to reduce the standard of healthcare for some of our state's most vulnerable women — the young and the poor," she wrote in the article, "When Access Trumps Safety, Where's the Outrage?" that she co-authored with Astrid Bennett, of Los Angeles Pregnancy Services."Now, this legislation would strip those same girls of the wisdom and expertise of a doctor. What are we hiding?" questioned the authors."It is not uncommon," they continued, "to see flyers and even coupons for discounts on abortions being pushed upon those who live in these communities. Access to abortion is not a problem for the poor, the undocumented, the young, those being coerced into having an abortion, and those with nowhere else to turn."'Be more pro-active'Data posted on the website of the U.S. Conference of Catholic Bishops show that the state of California spends nearly $33 million to pay for 95,000 abortions per year.About 1.21 million abortions were performed in the country in 2005. Fifty percent were performed on women younger than 25; 17 percent of these were teenagers as young as 12 years old. Black women are 4.8 times as likely as non-Hispanic white women to have an abortion, and Hispanic women are 2.7 times as likely.The most frequent reasons for abortion are "can't afford a baby," and "not ready for responsibility.""This [the proposed bills] is very sad," said Immaculate Heart of Mary Sister Rita Callanan, a counselor with the Right to Life League of Southern California for the last 10 years, adding it would be difficult to overturn such laws if passed. "We have to be more pro-active." "We have enough difficulties already with abortions being performed by physicians, so this will add more difficulties," noted Anne Hennesy, executive director of the Right to Life League of Southern California. "There is a lot to consider."Admitting that the pro-life movement has a "tough role" in California because the "vast majority of legislators are pro-abortion," Domingo said the last resource available is an "appeal to people's higher values," and "there is always prayer."For more information about the UCSF study, visit http://ajph.aphapublications.org/doi/pdf/10.2105/AJPH.2012.301159.
---
Read the latest local and global Catholic News.
Sign up for our newsletter.
---