Pope Francis lunches with Vatican employees by surprise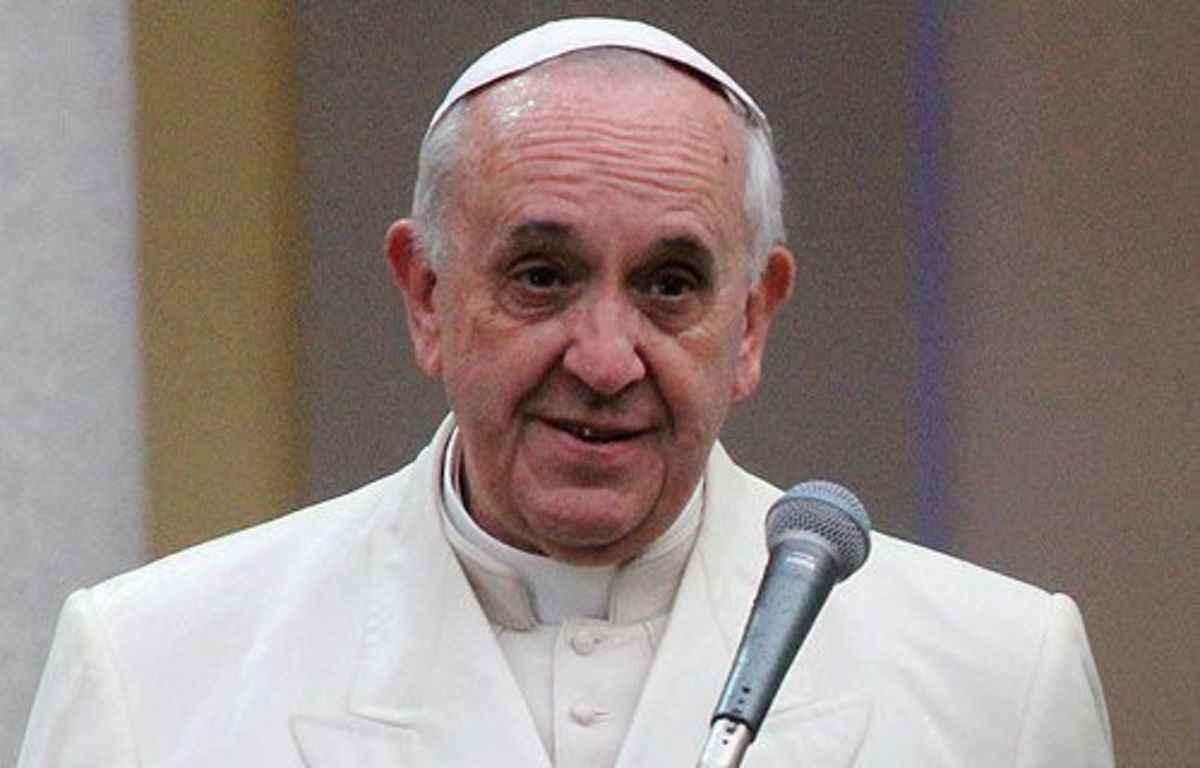 The Vatican's blue-collar employees were surprised by a lunch guest on Friday, when their 'boss' and bishop, Pope Francis, turned up at at their cafeteria. "Pope Francis acted as the humblest of the workers," Franco Paini, chef of the Vatican cafeteria, told Vatican Radio July 25. "He got here, he took his tray, his utensils, he got in the line and waited his turn, and then we served him."
Taking cafeteria by surprise, #Pope Francis eats with Vatican's blue collar workers http://t.co/0qRR37xGLp pic.twitter.com/n2ptR6RC5f
— L'Osservatore Romano (@LOsservatoreUSA)
July 25, 2014
The Vatican's cafeteria is located behind it's central post office, on the Via Sant'Anna; this is on the north side of St. Peter's Square, while the Domus Sanctae Marthae, where Pope Francis resides, is on its south. Today was the first time that Pope Francis has lunched with Vatican employees. Customarily, he dines in the refectory of Domus Sanctae Marthae at a reserved table. He arrived around 1 p.m., and spent about an hour dining at a table with around 10 other people. Paini reported that for his Friday lunch, Pope Francis chose to have pasta without a sauce, and cod with grilled tomatoes. "We met, he asked us how we were, he asked us how we worked, he congratulated us … he blessed us, he took a picture with us." The Vatican's cafeteria, which opened in 2008, is open to employees of Vatican City and the Holy See, and of institutions linked to it.
---
Read the latest local and global Catholic News.
Sign up for our newsletter.
---