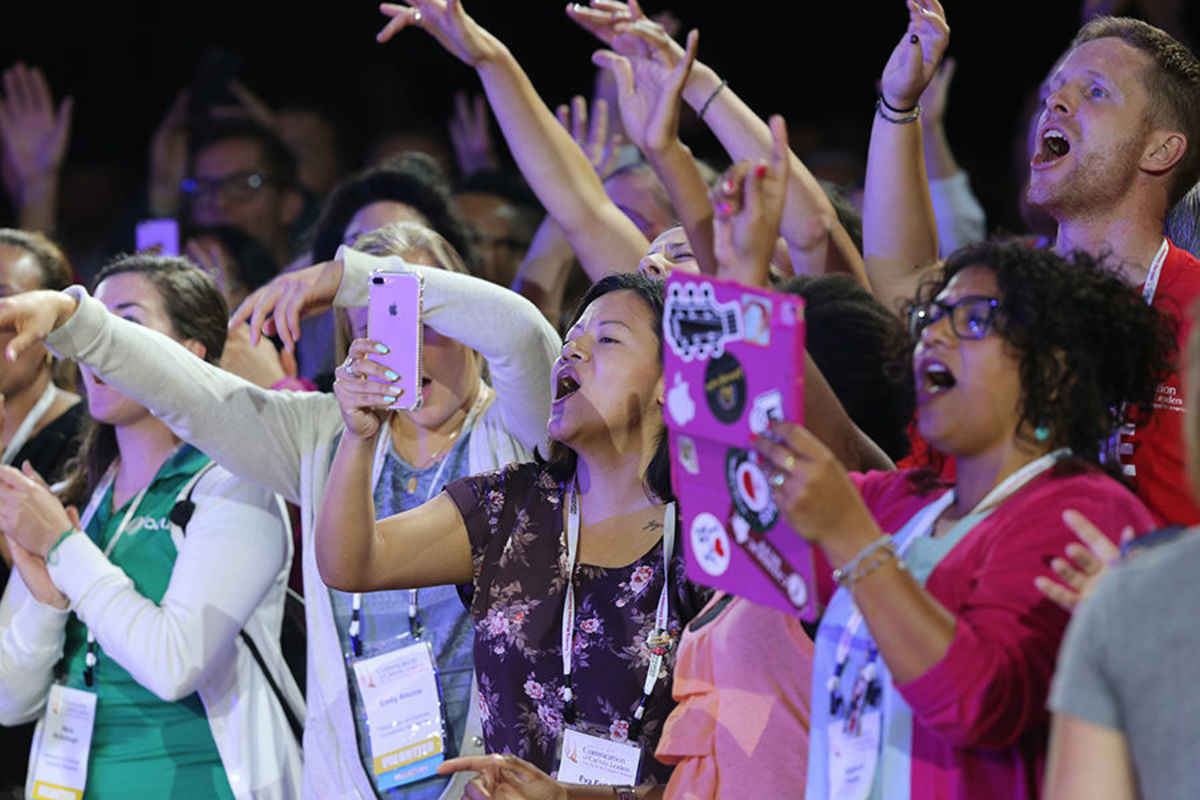 This past weekend I was blessed to attend the Convocation of Catholic Leaders in Orlando. It was nothing short of amazing to be there with thousands of other leaders and 150 of our incredible bishops. Our purpose in being there was to discuss Pope Francis' encyclical - The Joy of the Gospel - and what it means in America! 
The following are my three biggest takeaways from the experience.
First, the joy of the Gospel is so real! I saw it in the speakers and the people I met who were all on fire for Christ and are amazing witnesses to the joy that comes from knowing Him. We must create opportunities for others to experience that joy by walking with them toward Christ and His love!
Second, we must all be missionary disciples. To be a missionary is no longer a job only for those who leave their homes and travel overseas. We also cannot content ourselves to be disciples who are not on a mission. Pope Francis said we must be "permanently in a state of mission."
Again and again the speakers at this Convocation reminded us that it is not just those who work in parishes or schools or in the diocese, but EVERY ONE OF US is called to be a missionary disciple. God is waiting for us to answer the calling!
How do we become missionary disciples? It starts with things such as nourishing our own faith life with daily prayer without distractions, sitting down to eat dinner as a family, seeing the face of Christ in each person we encounter, or extending an invitation to someone to do service or go to Mass with you.
Third, it was totally awesome to be rocking out to Matt Maher alongside many of the bishops who joined in for the night of praise and worship.
Lisa Ebiner Gavit is a teacher at St. Mark Catholic School in Venice, California. She is a recent graduate of USC where she led the Students for Life Club and continues to serve as mentor. She also organizes prayer vigils at Planned Parenthood.
---
Read the latest local and global Catholic News.
Sign up for our newsletter.
---