Obituaries - 09/28/2012
Angelus News
Sept. 28, 2012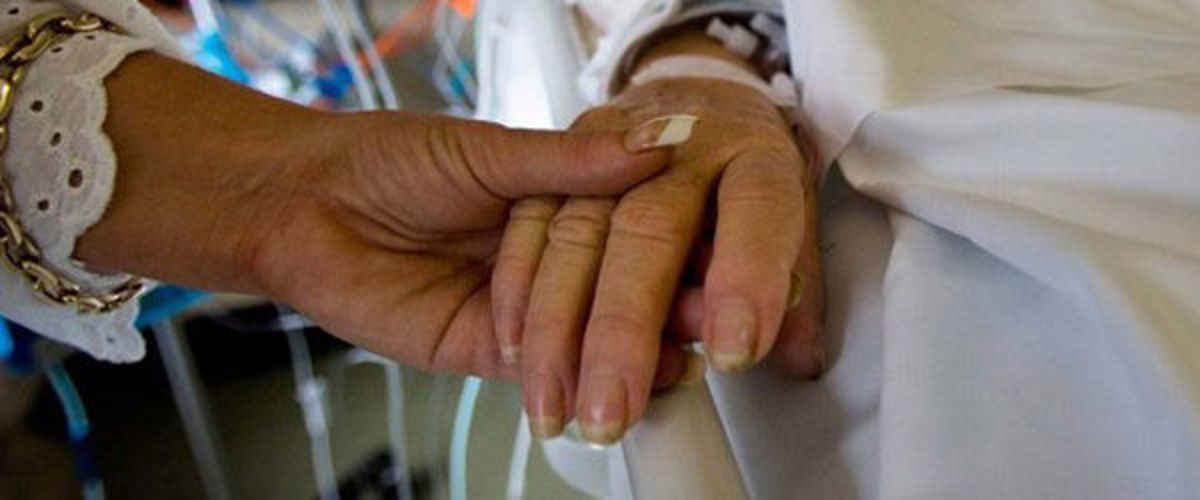 Fr. Joseph Gamm, CMF Funeral Mass was celebrated Aug. 27 at Dominguez Seminary in Rancho Dominguez for Claretian Father Joseph Gamm, 92, who died Aug. 21 at Santa Teresita Manor in Duarte. He had been a Claretian for 73 years. Born in Istria, Italy, he entered Dominguez Seminary in Compton in 1938, and the next year he professed his first vows of poverty, chastity and obedience at the age of 19. In 1945, he was ordained to the priesthood at St. Francis of Assisi Parish in Chicago. His first assignment after ordination was as a professor of theology at Dominguez Seminary. After teaching there for one year, he was assigned to St. Jude Seminary in Momence, Ill. His missionary work took him to various parishes in Arizona, California, Colorado, Texas and England. In Los Angeles, he served in assignments at Our Lady Queen of Angels Church as an associate pastor and at Our Lady of Solitude as pastor and superior. He also served as vice-principal at Mission High School in San Gabriel. While residing at Dominguez Seminary in his later years, he dedicated his time to outreach ministry at parishes including Mission San Conrado near Dodger Stadium. Father Gamm's dedication, love and accomplishments as a missionary will always be treasured in the hearts of those he touched, according to his fellow Claretians. Burial was at San Gabriel Mission in San Gabriel. Sr. Mary Immaculette Moose, SND Funeral Mass was celebrated Aug. 27 at Notre Dame Center in Thousand Oaks for Sister of Notre Dame Mary Immaculette Moose, 91, who died Aug. 21. Born in Canton, Ohio, the oldest of four children, she came to California in 1946. Sister Moose spent many years in education in Northern and Southern California. She was principal at St. Helen, South Gate; Our Lady of Perpetual Help, Downey; St. Paschal Baylon, Thousand Oaks; and St. David, Richmond. Burial was at Assumption Cemetery, Simi Valley. Sr. Peter Marie Munoz-Najar, CSJ Funeral Mass was celebrated Aug. 14 at Carondelet Center in Los Angeles for Sister of St. Joseph of Carondelet Peter Marie Munoz-Najar (Bertha), 86, who died Aug. 9. A native of Arequipa, Peru, Bertha completed two years of study at Universidad Catolica in Lima and then came to Los Angeles where she enrolled at Mount St. Mary's College in 1950. She returned home after receiving her B.A. in Spanish and economics. In 1955, she left home again, this time to join the Sisters of St. Joseph of Carondelet. She received the habit on March 19, 1956 and the name, Sister Peter Marie. For 45 years, she was a high school educator, teaching Spanish and religion classes. She started teaching at Bishop Montgomery High School in Torrance. Most of her years were spent in the Los Angeles area, where she earned a master's degree in Spanish from UCLA. For the final 26 years of her ministry, she taught at Bishop Conaty High School (later Conaty-Loreto), where she also served as dean of discipline. When Sister Munoz-Najar retired from teaching at age 77, she joined Holy Family Retirement Community at Carondelet Center. Burial was at Holy Cross Cemetery. Sr. Beth Kelso, SP Funeral Mass was celebrated Sept. 26 at Church of the Immaculate Conception in St Mary-of-the-Woods, Indiana, for Sister of Providence Beth Kelso (Sister Thomas Aquinas), 96, who died Sept. 23. Born in Chicago, she entered the Sisters of Providence in 1936. She ministered as a teacher and administrator in Catholic schools, including Marywood, Anaheim (1958-59). Memorial contributions may be made to the Sisters of Providence or Saint Mary-of-the-Woods College.
---
Read the latest local and global Catholic News.
Sign up for our newsletter.
---