Louisville High School choir wins first place at choral competition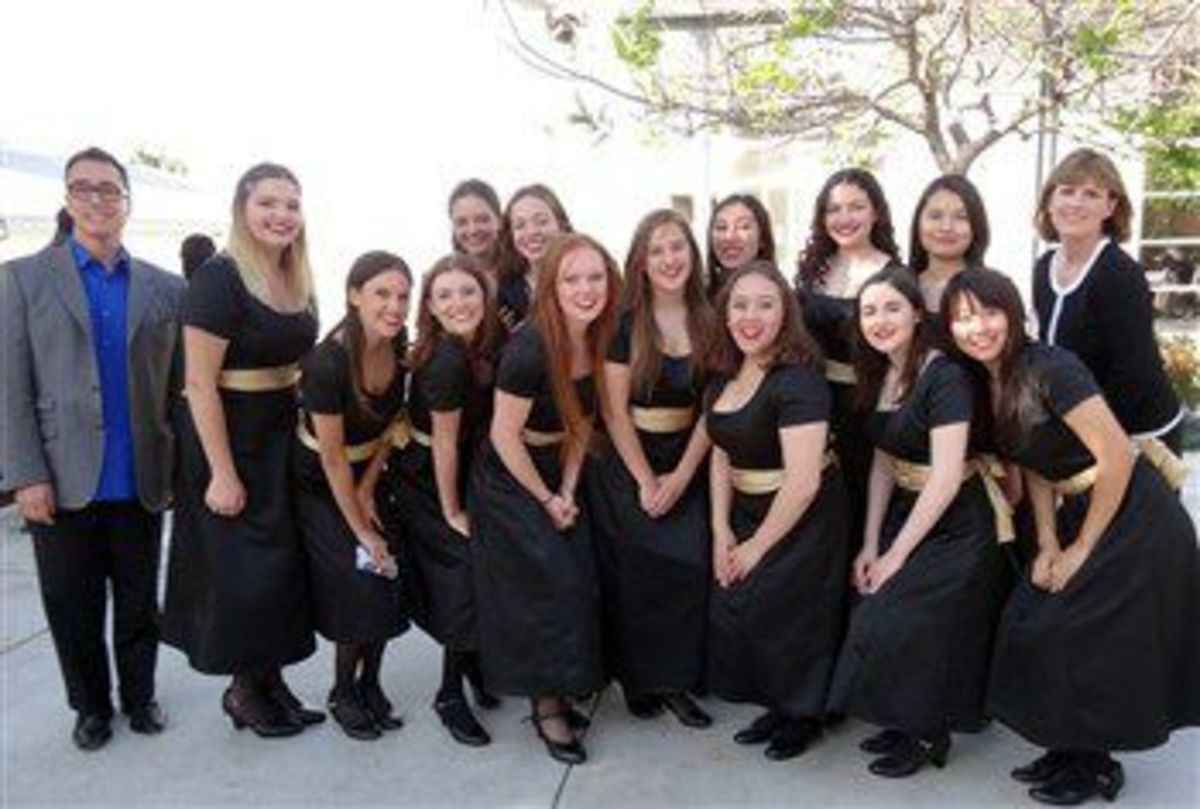 On April 15, the Royal Company — an extracurricular choir at Louisville High School in Woodland Hills — won first place in a competition at the Music in the Parks Music Festival. The 13 student singers, accompanied by pianist Francesco Alleruzzo and conducted by music teacher Maura Crawley, sang three classical pieces. The following day during an awards ceremony at Disneyland, the choir was awarded a first-place ranking.
"The thing that impresses me is the fact that these girls volunteered — they want music in their lives, even though they could not fit it into their class schedules," Crawley said.  "I just think that's an amazing thing."
Crawley began the Royal Company last fall after inviting 28 students to participate in the extracurricular choir. The student choir practiced and sang through the fall semester and gave their first performance at the school's Christmas concert.  Due to time constraints and other school commitments that arose in the spring, the choir was downsized to 13 members during the second semester.
For more information, contact Theresa Blair at (818) 346-8812 or via email [email protected]
---
Read the latest local and global Catholic News.
Sign up for our newsletter.
---