Local religious community celebrates foundress' beatification
Angelus News
July 12, 2012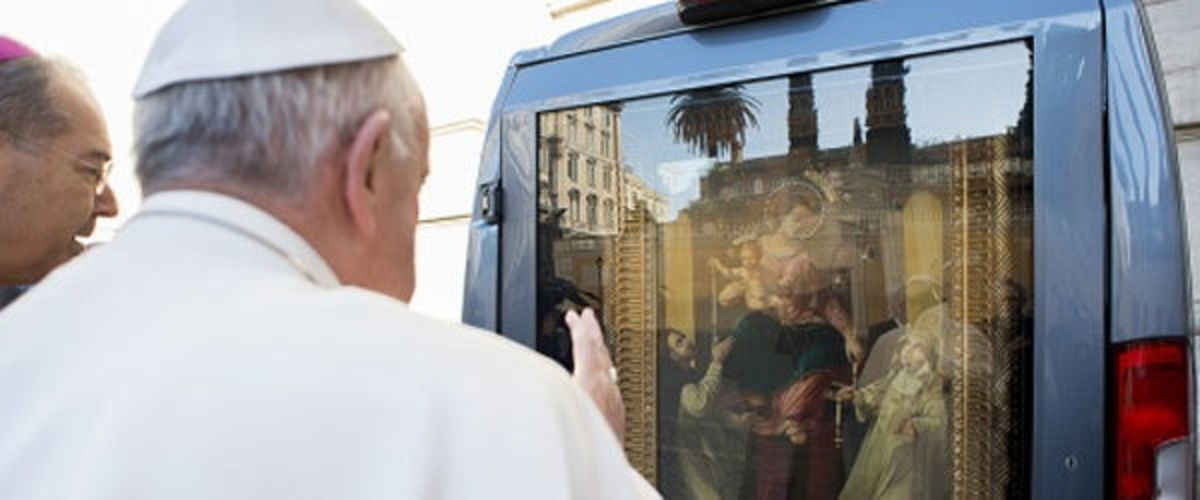 Instead of taking their vacation during Holy Week, as they usually do, the Poor Clare Missionary Sisters of the Blessed Sacrament, who run the Santa Clara Day Nursery in Santa Ana, have taken their vacation the second week after Easter. All but one of the 18 Sisters who live in the Santa Ana community will head to Mexico City, along with other Sisters from this region of the United States. After all, as Sister Susana Guzman explains, "You don't have a beatification every day." 
Madre Maria-Ines-Teresa del Santisimo Sacramento, the foundress of the Poor Clare Missionary Sisters and the Inesian family, which includes religious priests, consecrated laywmomen, and a lay movement, will be beatified April 21 in the Basilica de Guadalupe in Mexico City. 
Born in 1904 in the Mexican state of Nayarit (just north of Jalisco), Mother Maria Ines Teresa decided to enter religious life after attending Mexico's National Eucharistic Congress. A month before her 25th birthday she entered the Monastery of the Ave Maria of Poor Clare Nuns in Los Angeles; because of the religious persecution being perpetrated in her native land, she was unable to take vows there. 
Twelve years after she made her final vows in 1933, with the approval of her superiors and the ecclesiastic authority, she left her monastery to found the new congregation. It received pontifical approval on June 22, 1951. "As soon as she got approval from the Holy See," says Sister Susana, "she sent the first Sisters to Japan." 
Mother Maria-Ines-Teresa died in 1981. In 1992, the proceedings for beatification opened in the Diocese of Cuernavaca. Nearly 17 years later, on April 3, 2009, Pope Benedict declared Mother Maria-Ines-Teresa venerable. 
On July 28, a special Mass will be celebrated at St. Anthony of Padua Church in Gardena in thanksgiving for the beatification of Mother Maria-Ines-Teresa. 
---Elisabeth Deffner
---
Read the latest local and global Catholic News.
Sign up for our newsletter.
---