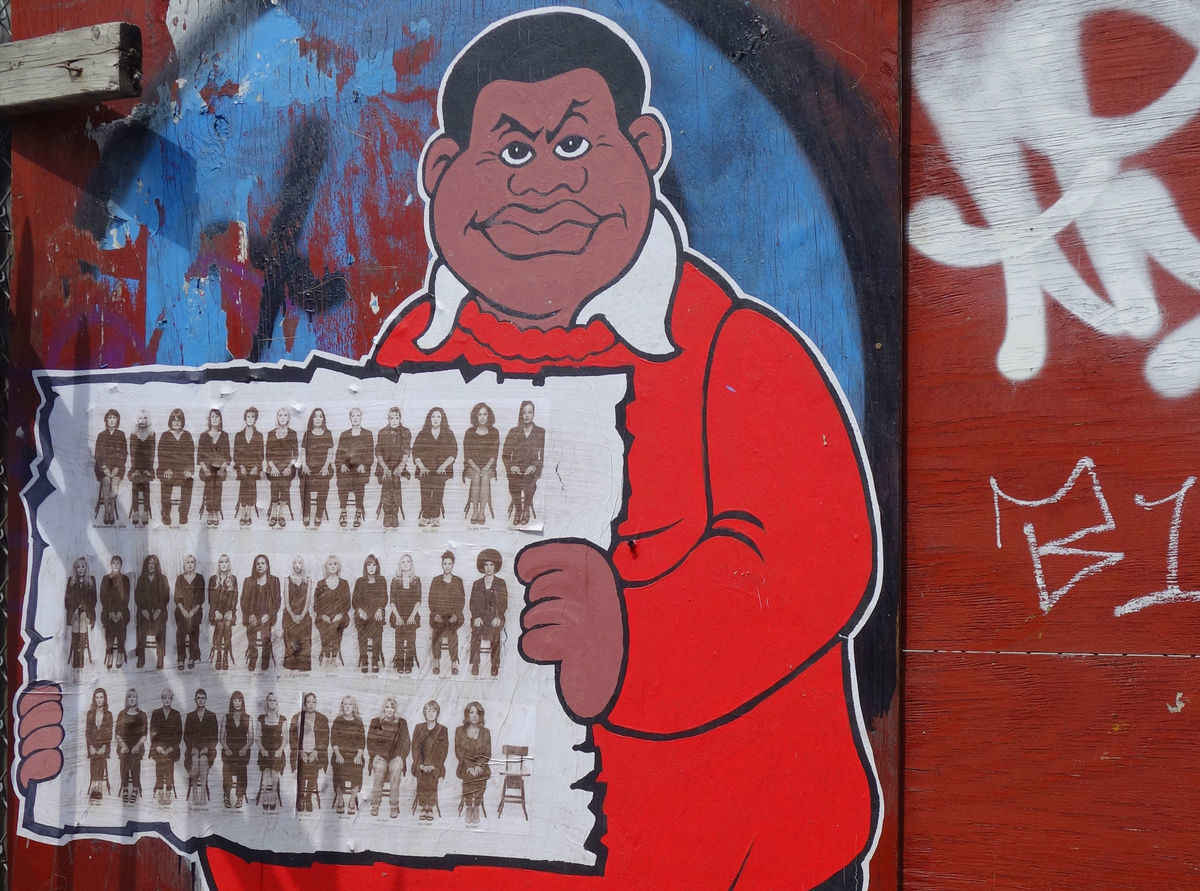 My childhood evening ritual consisted of a careless toothbrushing, some hurried prayers, and then, the pinnacle of my night, listening to my Bill Cosby tapes. Giggling under the covers, I punched the buttons on my cassette player late into the night, skipping to my favorite bits: the tonsillitis one, Fat Albert. I mouthed the words along with Cosby, because I knew them all.
In third grade we were given an assignment to write a letter to someone we admire to see if they would write us back. Many kids picked authors. One kid received a letter back from St. Pope John Paul II. I remember at that point thinking perhaps I had made a mistake in choosing to write Bill Cosby. But that was soon alleviated when an autographed picture and his very own pen was gifted to me with a letter from his agent, "Bill is very busy right now but he wanted me to give this to you."
You can imagine what it was like for me to look into the eyes of 35 accusers on the cover of New York Magazine. Thirty-five victims of his deplorable, power-mongering hands. I thought of the women I knew who experienced similar violence in college. I thought of my own experiences with harassment and assault. And finally, I thought of the oft-recited Advent psalm, "Do not put your trust in Princes, in human beings who cannot save."
It's painful to uncover any villainy in man, but there is something enduring when it's at the hands of the ones we hold in esteem. These past two months have left many in this position. It has been a deluge of horrific revelations that has left every social framework in upheaval. Not one corner of our society has been immune. As men were accused, many of us grasped to a sliver of hope that, at least in our part of the world, the heroes are real - and then, our moment. The veil torn back, the destruction of any false moral refuge, of "Oh, no- him too?"
I didn't find myself losing a hero in Harvey Weinstein. Having worked in the film industry I was painfully privy to its alternative moral compass. But to find out that even the safer corners of intellectual elites were tarnished – that my grandpa's favorite, Charlie Rose, was also among the perpetrators – made it more difficult. That Vox Media, the New Republic, MSNBC, NPR and the New York Times all had revelations in the last month of staff who had victimized women was unnerving. The very men who have charged themselves as vanguards of women's equality and proselytize against the misogyny of men. Them too?
Many people immediately found an opportunity to take refuge in their political party, almost gleefully pointing fingers at the fact that Weinstein supported Hillary Clinton or Planned Parenthood, feeling their immunity. Others were charging the brutish behavior as something more characteristic of the "women-subjugating right." That is until both Roy Moore and Al Franken forced people to swallow their pride.
And pop culture junkies of all sorts were forced to make some sort of reconciliation from high-brow thespians who cherished the days of Kevin Spacey's Broadway performances, to Netflix-absorbed college students who appreciated the thoughtful provocation Louis C.K. masked in humor. Even the adorable Finding Nemo was tainted when John Lasseter's past indiscretions were exposed.
When giants fall, it is painful. Painful to know that someone we held in esteem is not who we thought they were. Painful to hold in our hearts the pain of others they inflicted. Painful to realize that we no longer have that person to look up to. What a perfect poverty with which to enter Advent.
In our desire for earthly messiahs, God's answer is resoundingly clear: you will not find them here. When, once more, man reveals himself for who he truly is, the words, "Oh come, oh come Emmanuel," offer a balm to remind us of who is truly mighty. The victims of this depravity can hold dearly to the promise that they won't be "ransom captive Israel" forever, or always "mourn in lonely exile." And each utterly demoralizing minute we are forced to acknowledge the ugliness in man, we have the hopeful promise that we need only wait, "until the Son of God appear."
Casey McCorry is a digital associate for the Archdiocese of Los Angeles, a documentary filmmaker, wife and mother.

---
Read the latest local and global Catholic News.
Sign up for our newsletter.
---