Has political discourse closed Catholics off to social justice?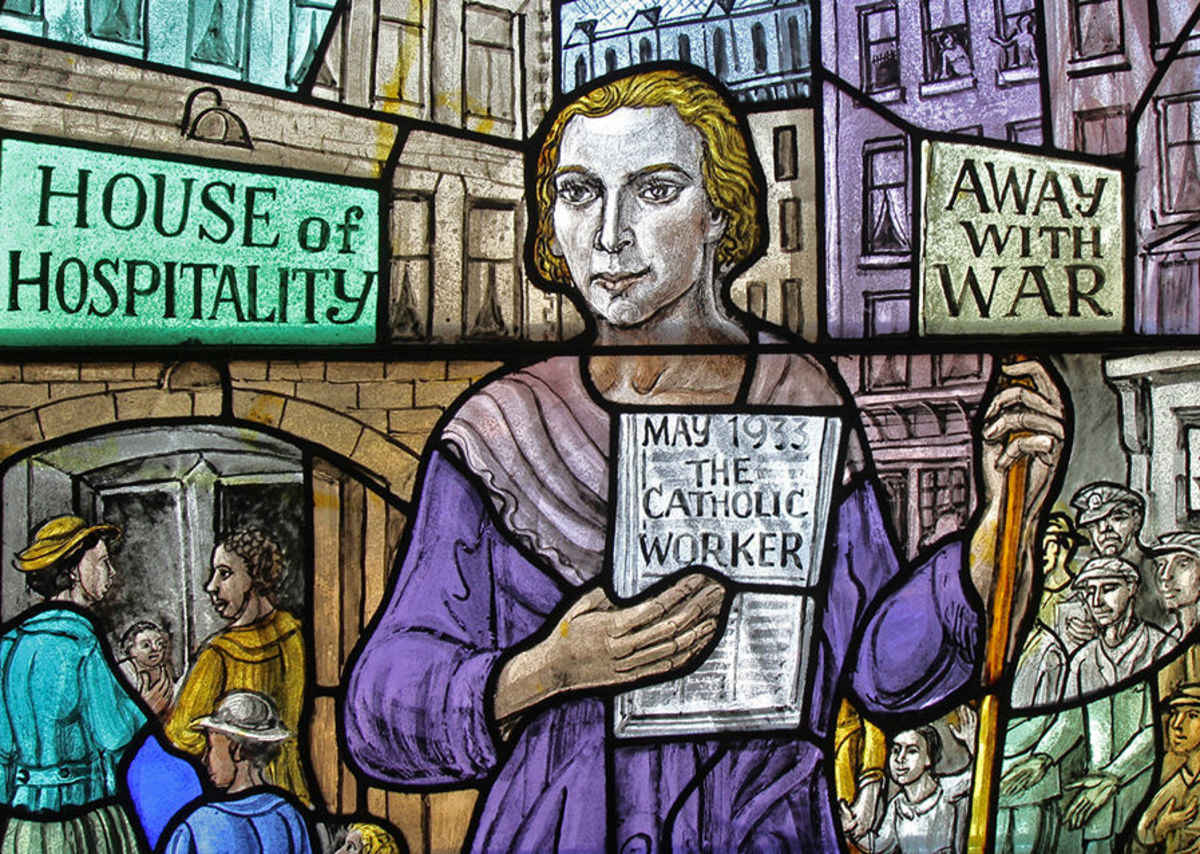 Dorothy Day, the co-founder of the Catholic Worker movement and one of the most well-known American Catholics in our nation's relatively short history, once said, "What we would like to do is change the world... by crying out unceasingly for the rights of the workers, of the poor, of the destitute. We can throw our pebble in the pond and be confident that its ever widening circle will reach around the world."
I think it's safe to say, especially considering her cause for canonization is in process, that Dorothy Day "got it."
She understood the importance of the truths of the entirety of Church teaching while, at the same time, embracing the radical message of Jesus in His Sermon on the Mount, and she figured out how to live a life that held both of these realities at the same time.
Today, this way of being seems to have become more elusive than ever in American Catholicism.
Our country is mired in a political atmosphere that may best be described as painfully divisive, and this has led to many American Catholics feeling that we have to take sides in order to preserve our values. Many faithful Catholics feel compelled to cling to the more conservative side of the American political spectrum because of the Church's uncompromising pro-life position. One of the downsides of this is that some of those Catholics imbibe the myth that "social justice" is a bad word.
Despite the fact that the Catholic Church has an incredibly profound and extensive social justice teaching, many members of the flock prefer to compartmentalize social justice as something for "liberal" Catholics who don't value orthodoxy and tradition.
Dorothy Day, and many great Catholics like her, knew otherwise.
How can one be truly pro-life without being an advocate for social justice?
How can one apply the Gospel to our present time and place in history without standing up for those being treated poorly by oppressive systems?
How can one respond to the challenges posed by Christ in His Sermon on the Mount without being a "social justice warrior?"
It doesn't seem possible.
And so, we are brought back to the reminder that our Church calls us to be a "both/and" people rather than an "either/or" people. We need to step away from the self-imposed fear of the term "social justice" and be willing to take what is good from both sides of our country's political spectrum, while openly calling out the injustices and sins of both sides as well.
We need to remember that our final judgment will not be based on how well we toed the line with one political ideology or the other, but rather, how we treated the "least of these" in our own particular time and place.
We need to stand up and work for social justice, and go forth remembering the words of Dorothy Day: "No one has a right to sit down and feel hopeless. There is too much work to do."
Tommy Tighe is a Catholic husband and father of four boys. You can find out more about him at CatholicHipster.com.
---
Read the latest local and global Catholic News.
Sign up for our newsletter.
---