Girls' Water Polo: Notre Dame, Marymount win CIF-SS titles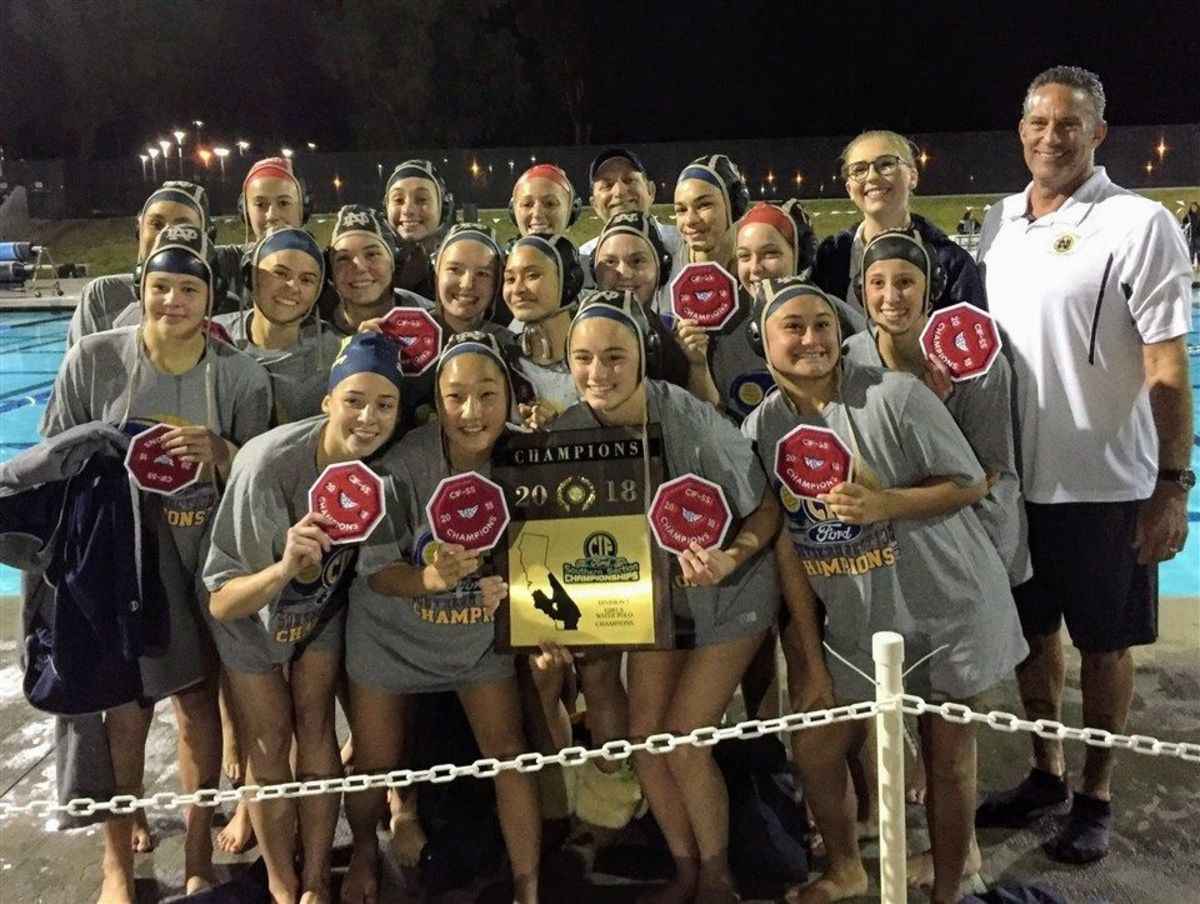 Notre Dame High School of Sherman Oaks and Marymount High School of Westwood — both representatives of the powerful Angelus League — each won their first-ever CIF-Southern Section divisional titles in girls' water polo on Feb. 24 at UC Irvine's Woollett Aquatics Center.
The Knights (25-9) beat Downey 9-8 for the Division 5 crown, as freshman Emily Suong scored from 10 meters away with 45 seconds left in the game. Notre Dame, coached by John Hirn, had twice trailed by two goals, then led by three only for Downey to rally for an 8-8 tie.
In the D-7 final, top-seeded Marymount (17-5) defeated second-seeded Los Amigos of Fountain Valley (22-6), 8-2. The Sailors, coached by Kate Bradley, broke a 1-1 first-quarter tie to lead 5-1 at halftime, and coasted home, led by sophomores Reagan Whitney (four goals and two steals) and Sophia Wazzan (three goals and five steals).
Neither Notre Dame nor Marymount has previously made a a CIF-SS girls' water polo final. Santa Margarita was the last local Catholic school to do so, defeating Mater Dei 5-4 to win the 2014 Division 2 final.
---
Read the latest local and global Catholic News.
Sign up for our newsletter.
---