Finding and streaming the hidden beauty of the 20th century's 'underground' music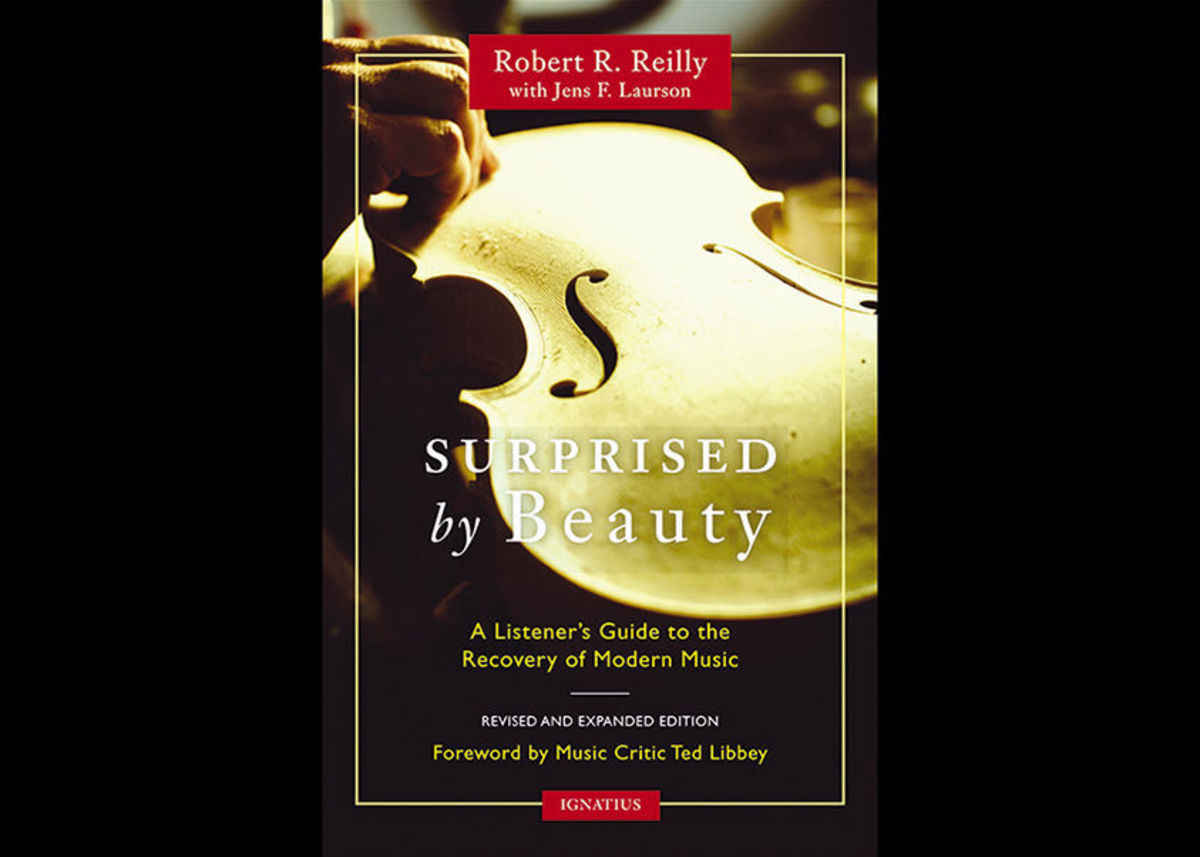 "Some of the music about which I talk strives for, and reaches, the highest expressions of which art is capable," says Robert Reilly, longtime music critic for Crisis magazine and author of "Surprised by Beauty: A Listener's Guide to the Recovery of Modern Music" (Ignatius, $35).
Reilly notes that some of these composers were largely suppressed by the rise of noise and the loss of tonality in 20th-century music, a movement that can be traced to the loss of faith.
Reilly's book features more than 80 such composers who were working "underground" in the 20th century to produce vibrant, spiritual music that went against the grain.
Although many of these composers did not live to see the acclaim they deserved, Reilly hopes to bring their works to light. And he says, in this age of streaming music, these works are more accessible than ever before.
The following is adapted from my longer conversation with Reilly. 
Kris McGregor: Your book is an absolute diamond.
Robert Reilly: This book is a guide to beauty for music lovers who were frightened out of the concert halls because of decades of cacophony. Many composers remained faithful to their vocation to write beautiful music, and this book draws attention to their work.
McGregor: Do you think that the technology available today gives listeners a better opportunity to bring this beauty directly into their homes and their hearts?
Reilly: We're a touch away from being able to access these treasures, so there's almost no excuse not to have this beauty in your home, or in your car — it's so accessible. Klaus Heymann, who founded Naxos Records, has brought what was obscure to light. This is a great service to American music lovers. We have more available to us today than at any time in history.
McGregor: What is the importance of the theology of beauty in these composers featured in your book?
Reilly: The theology of ugliness dominated so much of the 20th century. One of the most popular American composers today is John Adams, and he spoke of his education: "We learned that tonality died, that is, tonal development in music, around the same time that Nietzsche's God died." So the denial of tonality, of melody, of harmony, in music was tied to Nietzsche's death of God.
If the source of beauty no longer exists, why would the vocation of music be to express something that isn't there?
So the single greatest crisis of the 20th century was the loss of faith. And noise, and its acceptance as music, was the product of the resulting spiritual confusion. It's how ugliness became a norm, and it's what drove … generations of people out of the concert halls.
That's all over now. The side of ugliness as a norm lost, decisively. The side of beauty has won, and this beauty is pouring out of our contemporary composers — like the American Ken Fuchs or Edmund Rubbra, who wrote his Fifth Symphony after converting to Catholicism. It is a profoundly moving piece of music, obviously reflecting a spiritual journey that ends in these great fanfares, which he called "akin to alleluias." So it's sort of Rubbra's "Alleluia" symphony. So this is what people who hunger for beauty need to know about — that it's there in abundance. That it's available, and I hope they listen.
McGregor: Who are some of the other composers we should know about?
Reilly: I have one chapter about Morten Lauridsen, who is the most frequently performed American choral composer today, whose gorgeous music includes "Lux Aeterna" and many others, inspired by his deep faith. A gorgeous documentary was made about Morten called "Shining Night" that traces his inspiration from the natural beauty with which he's surrounded in Puget Sound in Washington, and includes snippets of performances of his great music.
McGregor: One of the artists here that I am so glad that you covered — the story of Francis Poulenc.
Reilly: Poulenc was a French composer in the 20th century, mid-20th century, who was, let us say, tweaking the noses of the French music-loving public with satiric music and nonsense, kind of a playboy of music, and his best friend met his death in an unfortunate auto accident, and this threw Poulenc into a crisis, which brought him back to his faith.
After the recovery of his faith, this extraordinary music poured forth from him — one of the most beautiful "Stabat Maters" ever written, an exquisite Mass, a glorious, appropriately enough, "Gloria," as well as other absolutely beautiful music — piano concertos, divertimento, a great deal of choral music, a good deal of it religious, and it's infected with joy; of course it deals directly with sadness and loss, but also with hope.
So Poulenc wrote one of the great operas of the 20th century, called "The Dialogue of the Carmelites," which is based on the true story of Carmelite nuns who were executed by the guillotine in the French Revolution because they refused to abjure their faith. And this inspired Poulenc to write one of the great operas, so this is another one of those treats.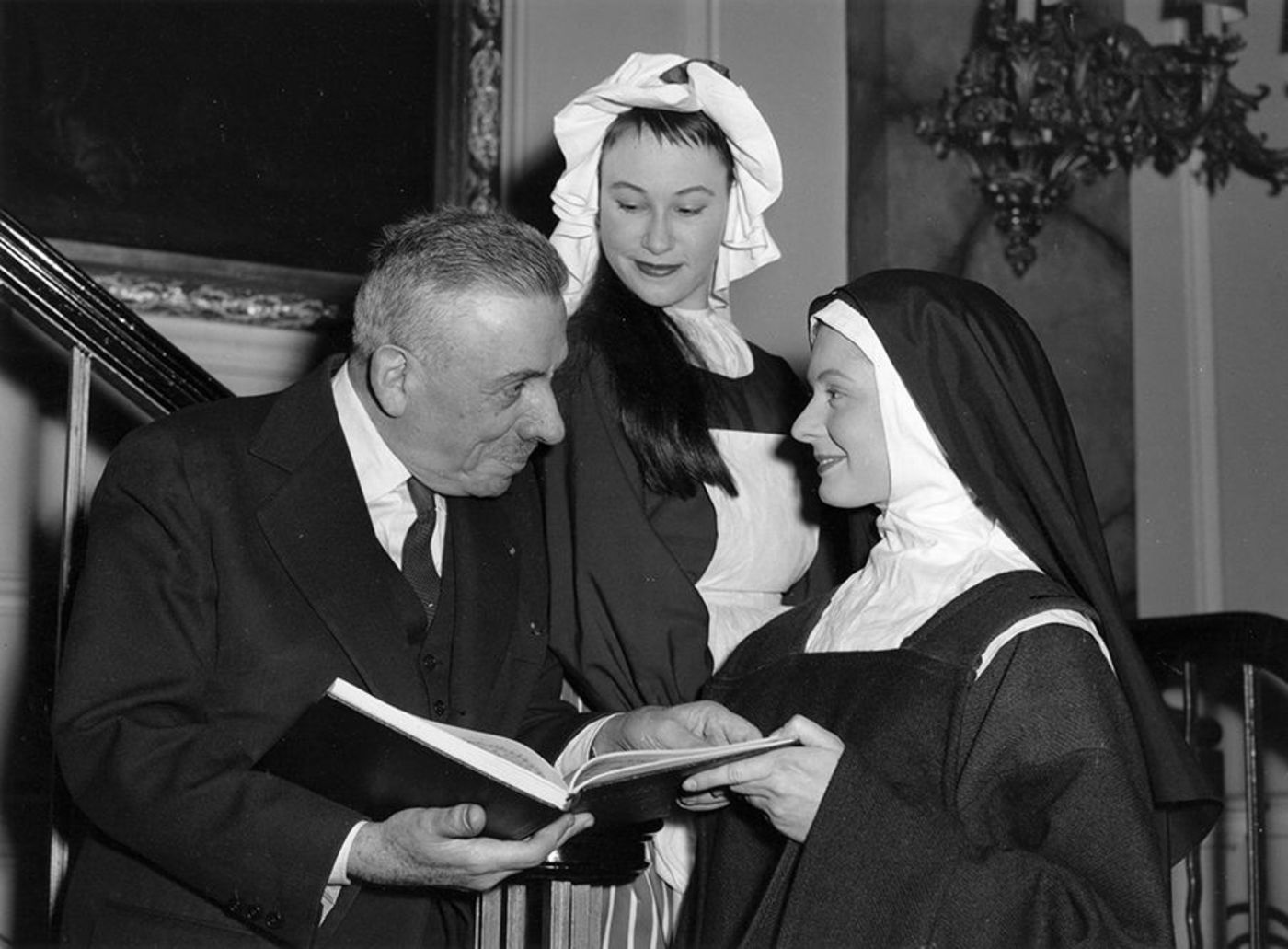 McGregor: Do you think these composers are bringing the sacred music experience directly to those who are seeking the sacred? We don't have to go to Mass to experience sacred music, because we have these composers who have made that journey.
Reilly: I have a chapter, a sort of meditation on Henryk Górecki, Arvo Pärt and John Tavener. They clearly are striving to make the transcendent perceptible. And I think they succeed. Pärt has also a very moving "Stabat Mater," and he uses every spare means by which to write this music.
People called him a spiritual minimalist, in the sense that he uses very spare but powerful means to do it. Tavener is much lusher in his choral and other music; it's also extremely beautiful. And Górecki made this sensational symphony of sorrowful songs, the "Symphony No. 3."
And that's the object of my writing. I'm just saying — these are great composers; I'm just a little music lover down here, pointing to them and saying, "Listen to this! I mean, your soul is hungry for beauty — here it is. Open your ears and feed."
Click here to listen to the full interview.
Kris McGregor is the founder of Discerninghearts.com, an online resource for the best in contemporary Catholic spirituality.
Interested in more? Subscribe to Angelus News to get daily articles sent to your inbox.

---
Read the latest local and global Catholic News.
Sign up for our newsletter.
---