Cathedral to host annual Simbang Gabi liturgy on Dec. 15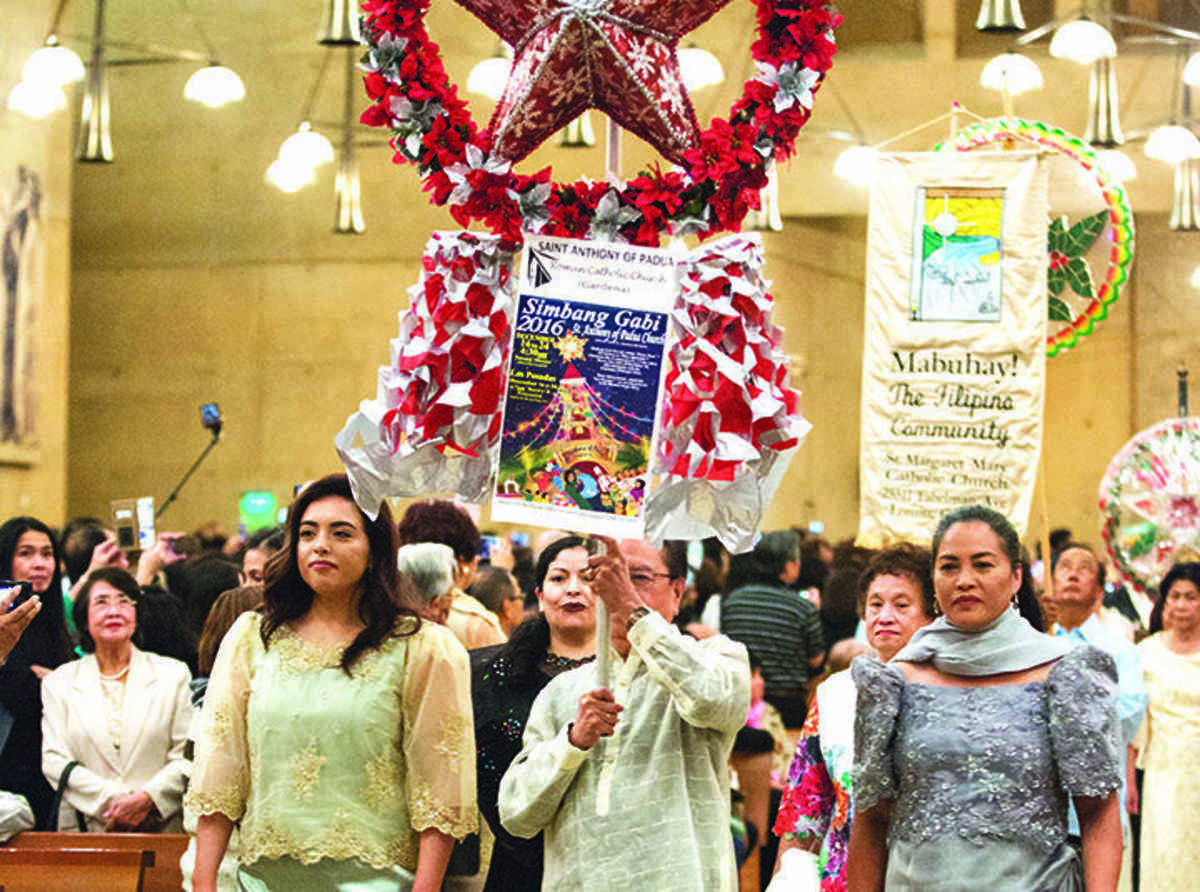 On Dec.15 the Filipino Ministry of the Archdiocese of Los Angeles will present its annual Simbang Gabi liturgy at 6:30 p.m. at the Cathedral of Our Lady of the Angels in Downtown L.A., with Archbishop José H. Gomez presiding.
Simbang Gabi is a Filipino Advent tradition celebrated over nine days leading up to Christmas via liturgies, music, parols, native delicacies and more. On Dec. 15, the parols of participating parishes that will be celebrating Simbang Gabi will process into the cathedral to be blessed by Archbishop Gomez, officially launching the nine-day observance across the entire archdiocese. This year's theme will be "Jesus, Light for our Shepherds, with Mary, Lead All to Holiness."
For more information, contact Gina Uy, Simbang Gabi coordinator for the San Pedro Pastoral Region, at 562-480-6058 or email [email protected]
---
Read the latest local and global Catholic News.
Sign up for our newsletter.
---