Can I start decorating for Christmas now?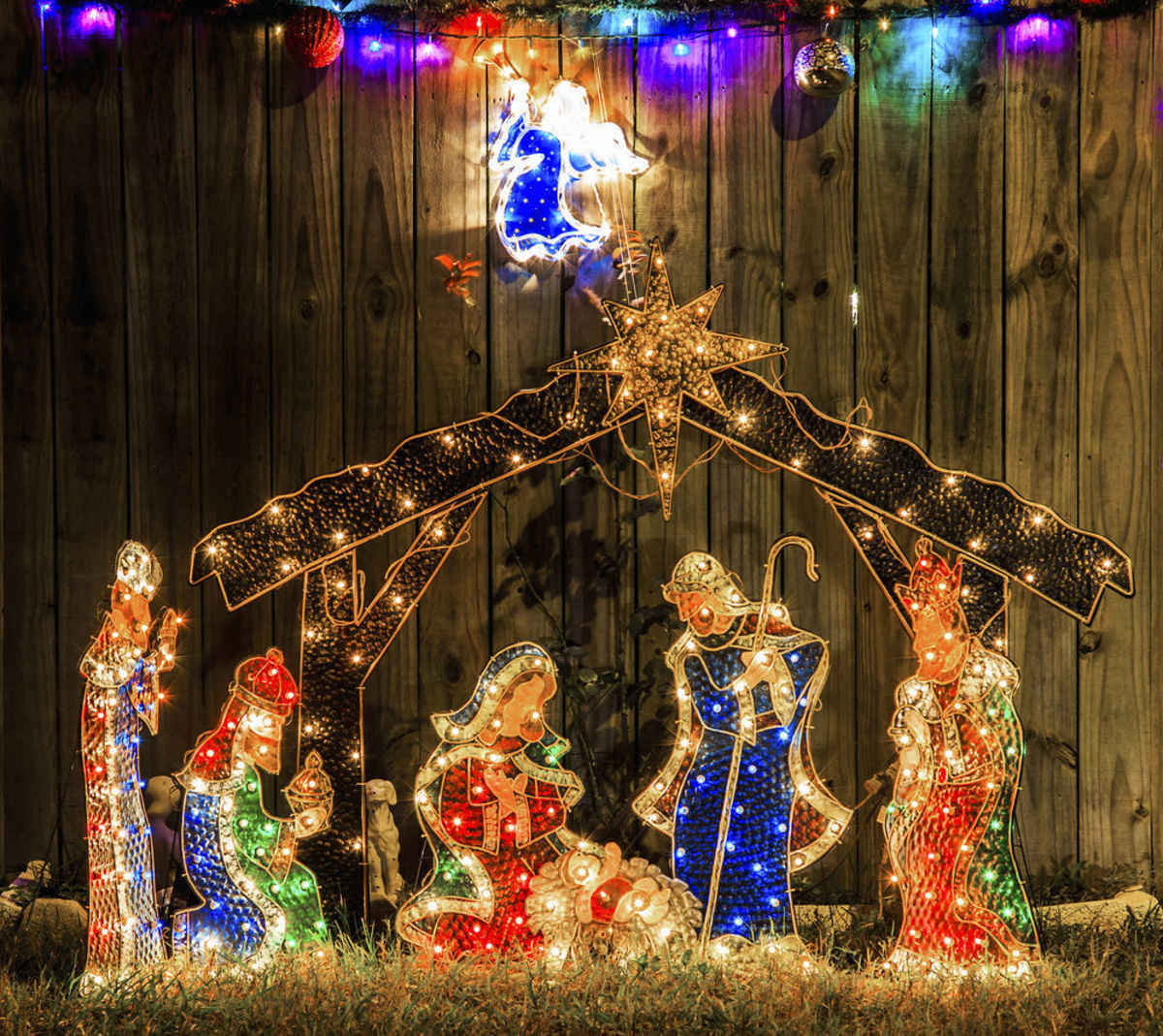 As I write this, we're about halfway through the solemnity of All Souls Day, it's a crisp 66 degrees outside (that's crisp for the California Bay area!), and I've got a hankering to start getting ready for Christmas!
I know what you're thinking: Tommy! The calendar just flipped to November! How can you even think about wanting to hang stockings already?!
Yes, my friend, I used to be like you: complaining about how the Christmas music station is driving me nuts, complaining about Santa Claus inflatables going on sale way too soon, and even pushing for a more traditional Catholic celebration of Christmas where you actually wait for the big day to come before "getting in the spirit."
After all, Advent exists to be a time of quiet preparation, not driving around singing about Rudolph while gazing at neighborhood Christmas lights before it's even Veteran's Day!
I've changed, though – too old to keep up the charade of pretending like I don't want the most wonderful time of the year to start as soon as summer fades to fall.
I'm married with 3 kids, 35-years-old, balding more than I'd like, and happy to admit that I have officially become one of "those people."
It's the first week of November and I'm already humming Jingle Bells, selecting a Nativity scene as my phone's background, and thinking of ways to convince my wife that wearing a Santa hat to the grocery store "isn't that crazy."
And why shouldn't I be doing all these things already?
Sure, we all have hardline Catholic friends who will tell us we're missing the point; we're "buying into the secular side of Christmas." To them I say, "Peace be with you… but I want to eat cookies, sing carols, and celebrate the birth of Our Lord and Savior for as long as possible!"
Back in 1986, St. John Paul II boldly declared in an Angelus speech, "We are an Easter people!"
Well, here in 2017, I would like to add to his important words, "We are a Christmas people too!"
Let's kick off the feast of the baby born in a manger and destined to save the world, as early as possible, and let's enjoy every single minute of it!
Tommy Tighe is a Catholic husband and father of four boys. You can find out more about him at CatholicHipster.com.
---
Read the latest local and global Catholic News.
Sign up for our newsletter.
---