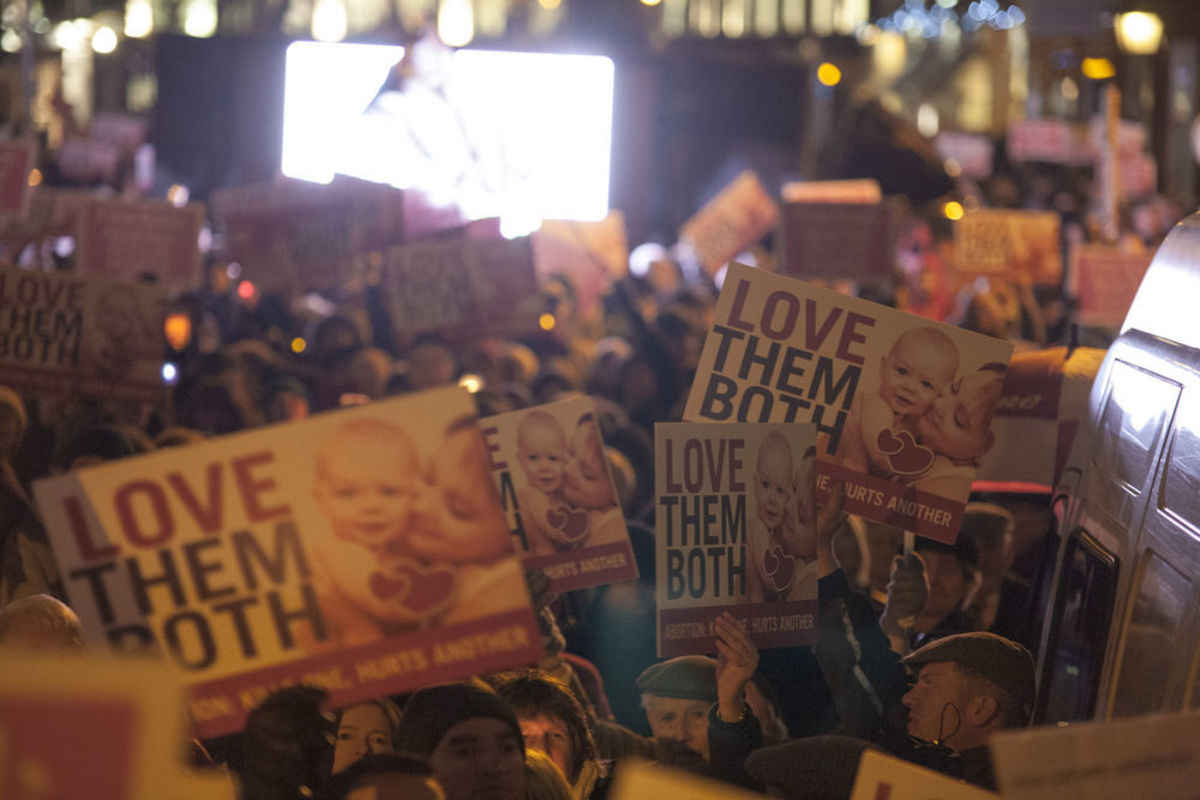 The case of a 19-year-old mother in El Salvador surprisingly jumped to the top of the trending stories on Twitter this week, and the need for pro-life Catholics to speak up about this story cannot go unstated.
For those who haven't yet caught the news, this comes from a piece at the BBC:
"A teenager in El Salvador has been sentenced to 30 years in jail for aggravated homicide after delivering a stillborn baby in a toilet. Prosecutors argued [the teenager] had avoided antenatal care, tantamount to killing the child. Her lawyer said she did not know she was pregnant and no crime had occurred. They said the pregnancy was as a result of repeated rapes she did not report."
El Salvador is one of just six places in the world where an "absolute ban on abortion" is currently in place. The other locations are Chile, the Dominican Republic, Malta, Nicaragua, and the Vatican City State.
This tragic story is an important one for both sides of the abortion debate.
For the pro-choice crowd, this story serves as an important example of what they think could happen if anti-abortion activists get their chance to change the laws of our land. As soon as this story caught the media's attention, the narrative was already being pushed: one tweet in response to this story read, "This is what happens when a country has control over women's bodies and reproductive rights. cc America, Ireland, Poland, everywhere, etc."
For the pro-life crowd, this story represents the need to speak up and go to great lengths to clarify what we mean when we advocate for an end to legalized abortion in our nation and our world.
From my vantage point, I have recently found myself puzzled and concerned by certain groups and individuals who speak of a world where women who procure abortions would be held legally accountable, including prison sentences, such as the one see in this case. I would hope that those who hold that view would, at the very least, be able to stand up and be counted among those of us who are truly pro-life and find this case in El Salvador abhorrent.
Back in March of 2016, then-candidate Donald Trump made a comment about "some form of punishment" for women who procure abortions if the procedure were ever to be banned in the United States, and I was happy to see a large swath of pro-lifers uniting against the idea at that time.
I sincerely hope this case in El Salvador leads to the same result.
If the pro-life movement wants to gain more of a foothold in our culture, we need to lead with mercy, compassion, understanding, and a willingness to work toward fixing the systematic injustices present in all of our communities that lead to women feeling like abortion is the best choice, and often the only choice.
They will know we are pro-life by our love, not by our condemnation or desire for their punishment. And by our love, we will change the world.
Tommy Tighe is a Catholic husband and father of four boys. You can find out more about him at CatholicHipster.com.
---
Read the latest local and global Catholic News.
Sign up for our newsletter.
---